So, what is a Granny Flat?
No, it's not a shoe. Granny Flats could be the next big trend in residential architecture. A Granny Flat, also called Accessory Dwelling Unit (ADU), is a secondary home that shares the same property as a primary residence. Think backyard cottage, guesthouse, or carriage house.
Many parts of the country are facing severe housing shortages, and Granny Flats are an excellent solution to that problem. In an effort to provide more housing, zoning restrictions of one house per lot have been lifted. Homeowners are now able to  build a small home in their backyard.
These small homes can provide multigenerational housing, which is a fancy way of saying your parents (the Granny part) live in their own home in your backyard. Close enough to provide free babysitting, but not living with you.
Homeowners will often use their ADU to generate rental income, especially in high property value neighborhoods. Some homeowners even go so far as to move into the secondary house and rent the main house.
What is a Granny Flat?
A Granny Flat falls somewhere between a tiny house (under 500 s.f.) and a small home (about 1,400 s.f.). Unlike tiny houses, everything is normal-sized; no miniature bathrooms or kitchens. They usually have one or two bedrooms and one bath. Granny Flats are also stationary; they are not designed to be movable like a tiny house.
These homes are not just for the elderly. They can be a great option for a young adult or couple, empty-nesters, or even someone that just doesn't want a lot of space or a big mortgage.
These small houses offer an opportunity for some really great designs. Rather than spending money on excess square footage, those dollars can be put towards upgraded materials and finishes.
For the most part, this post's homes fall into two broad style categories: traditional and contemporary.
Traditional Exterior Granny Flat Designs
The traditional style homes have the charm of an old house. They can also reflect the vernacular style of their location, whether that's a Southern Shotgun style or a New England stone Colonial style.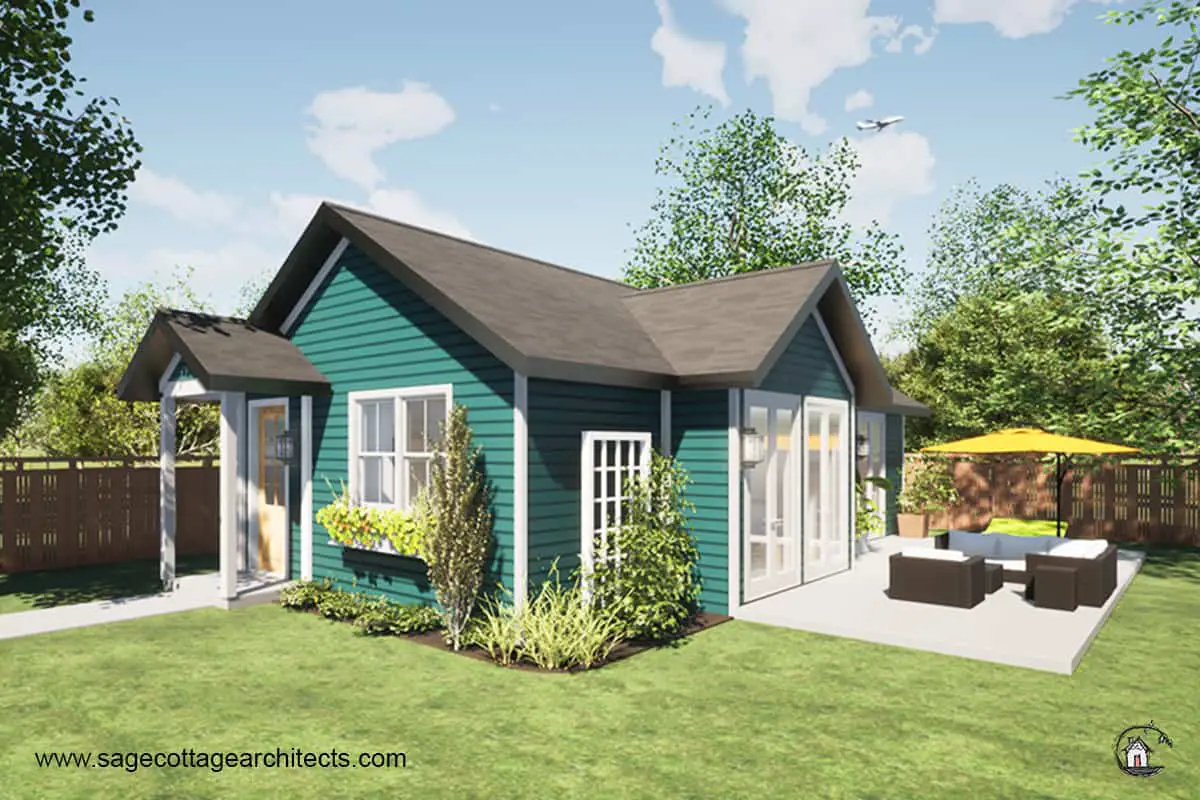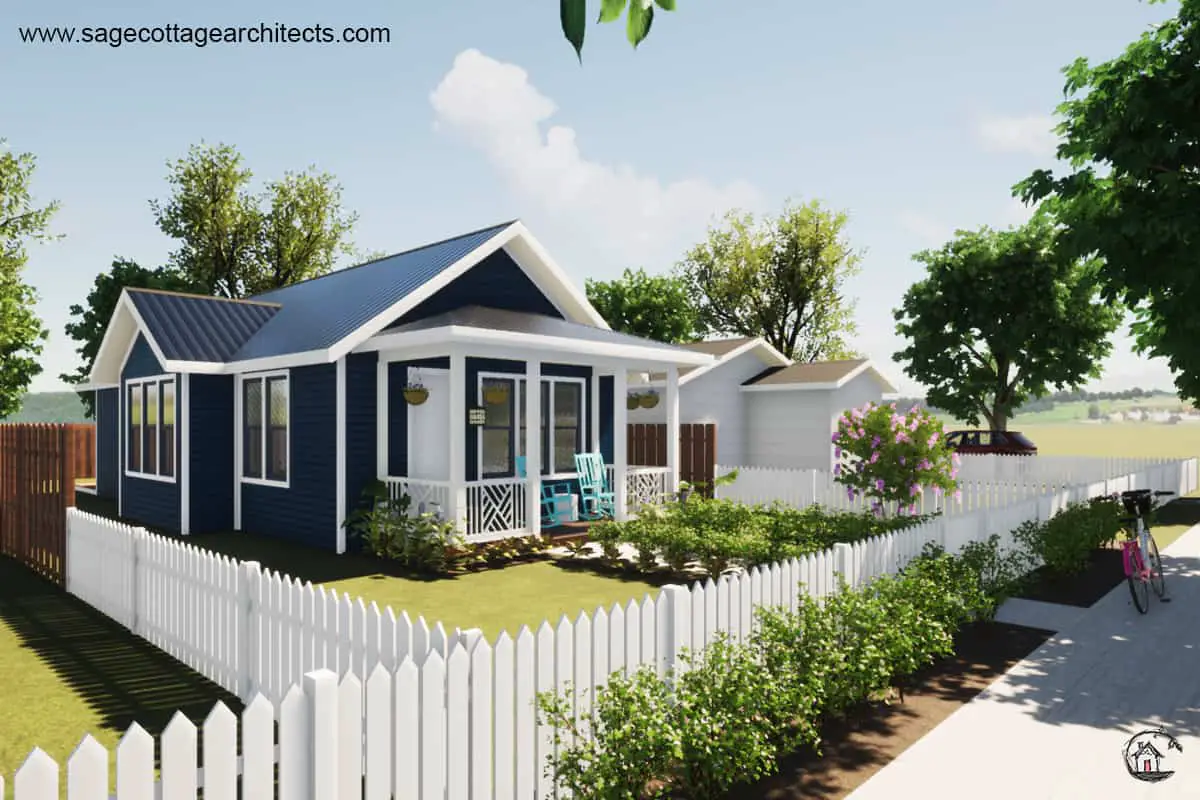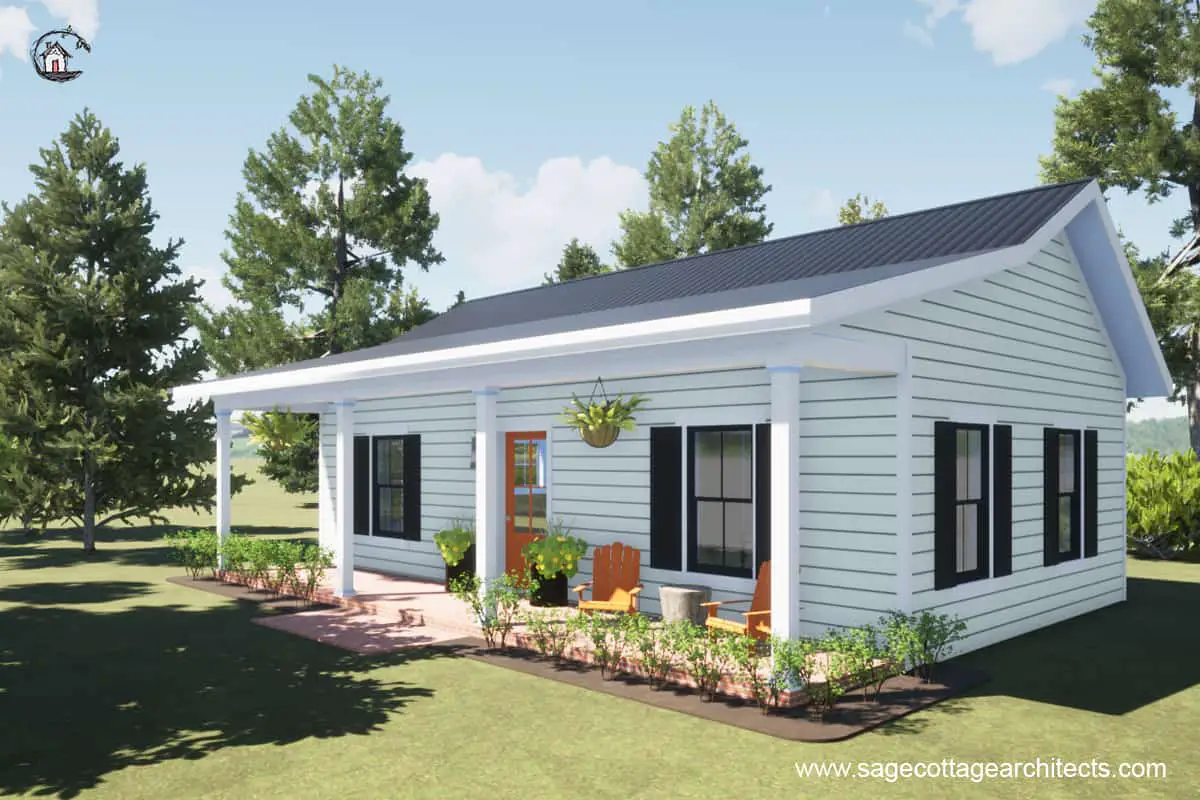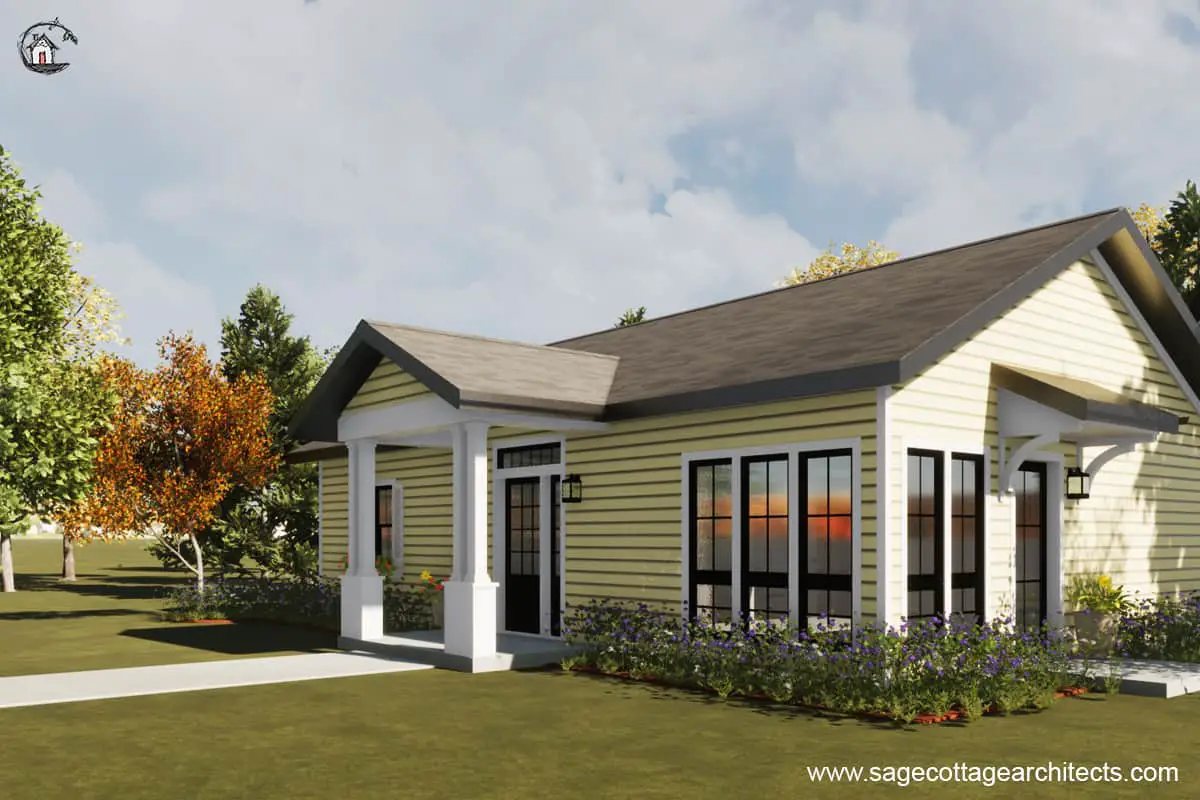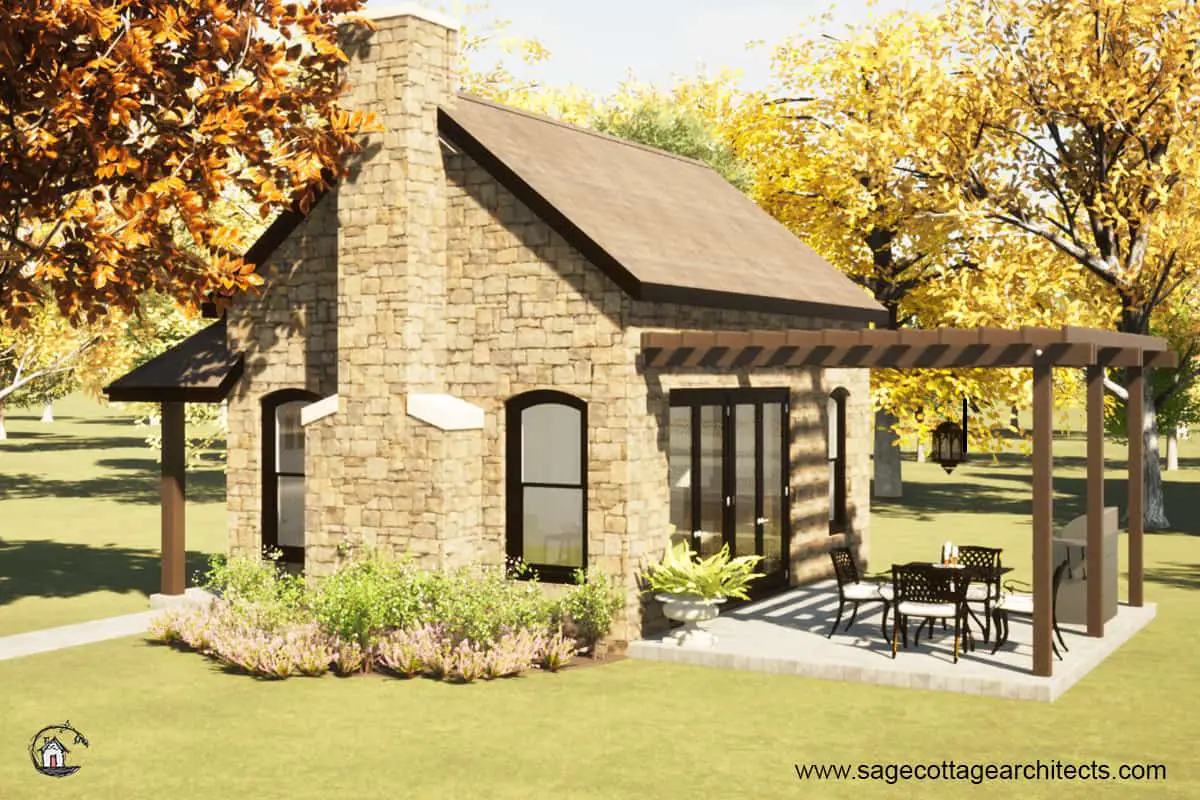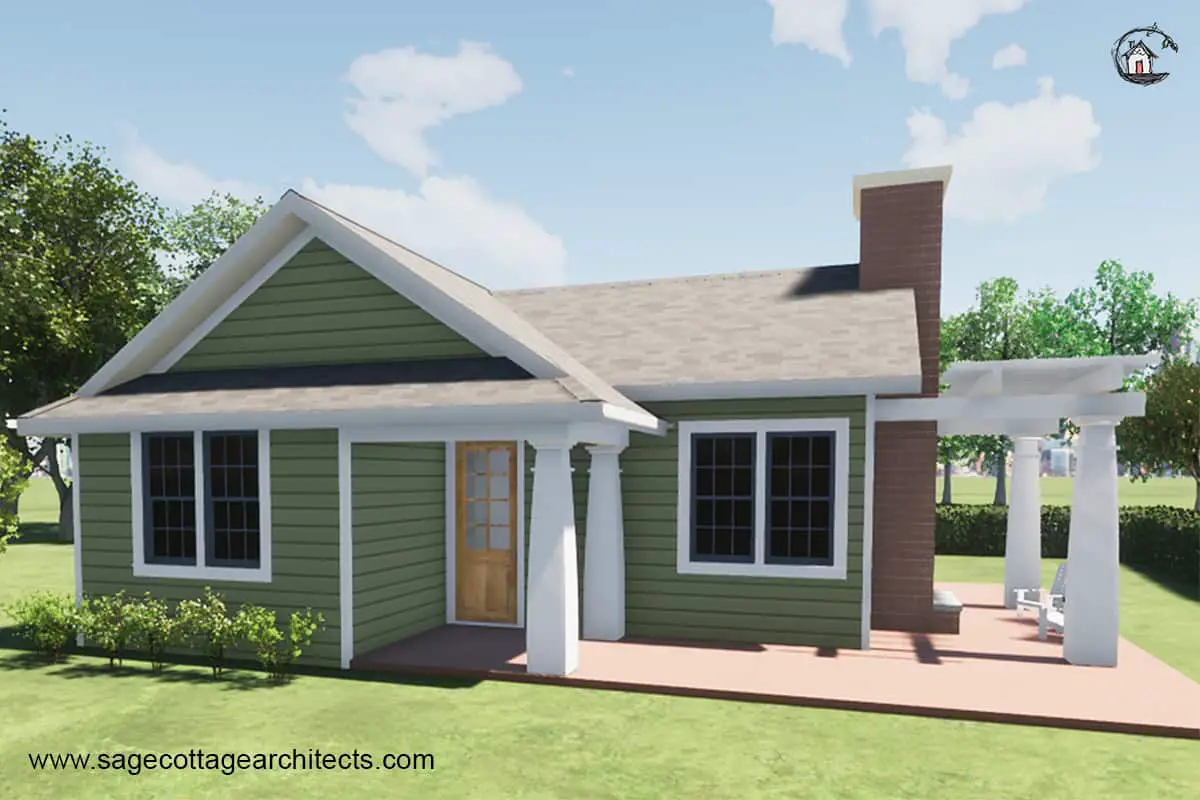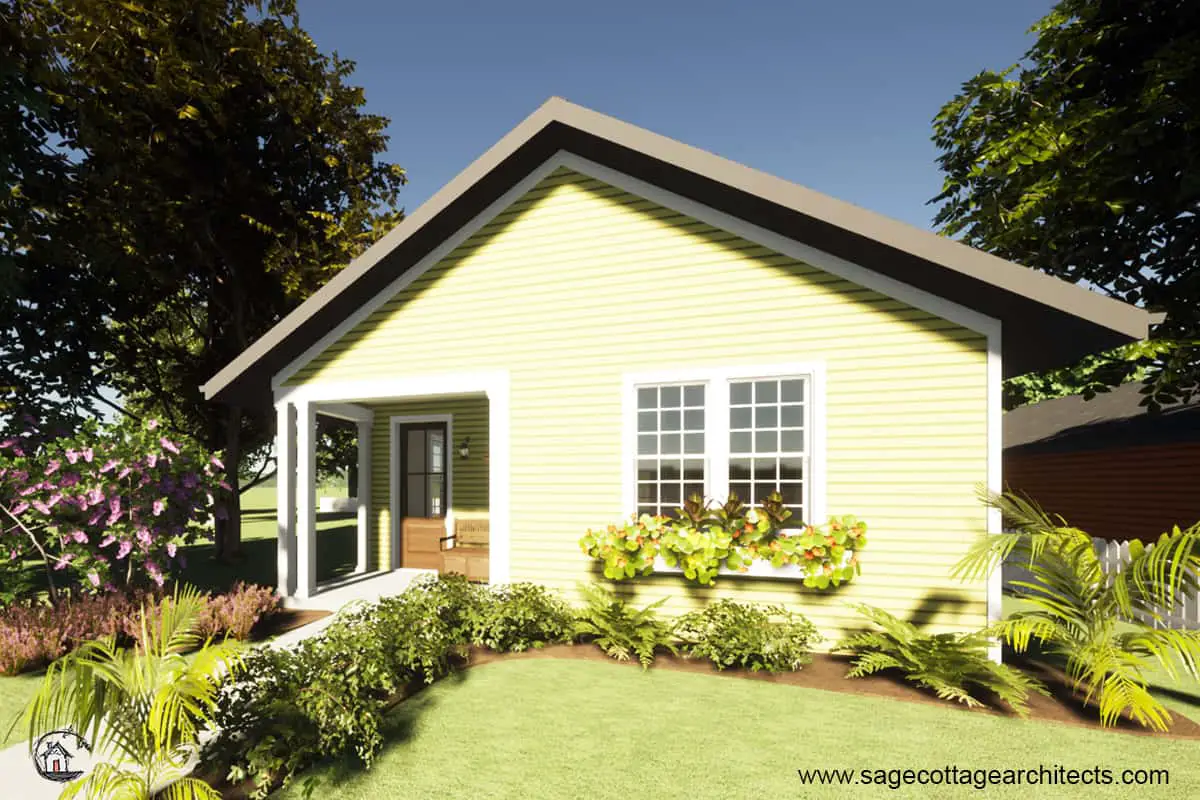 Contemporary Granny Flat Designs
Usually, I'm drawn to houses with a more traditional style like those above. But, I'm really liking this group of contemporary Granny Flats. The mix of materials and simple forms are interesting.
If you're going to live in a small space, you need to blur the line between inside and outside to make the space feel larger. These homes do just that with tons of glass.
These designs also incorporate a large outdoor patio space, which again, makes the house seem bigger. Because it is. That patio space is living space in good weather.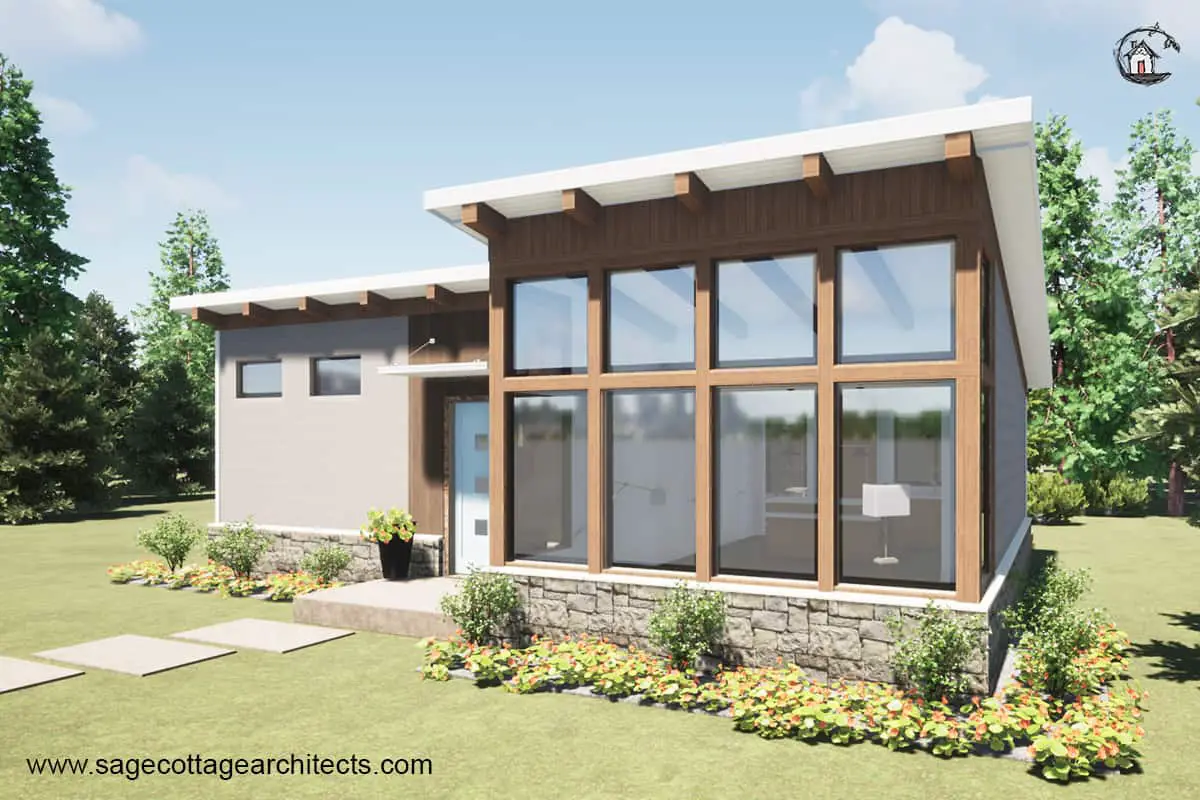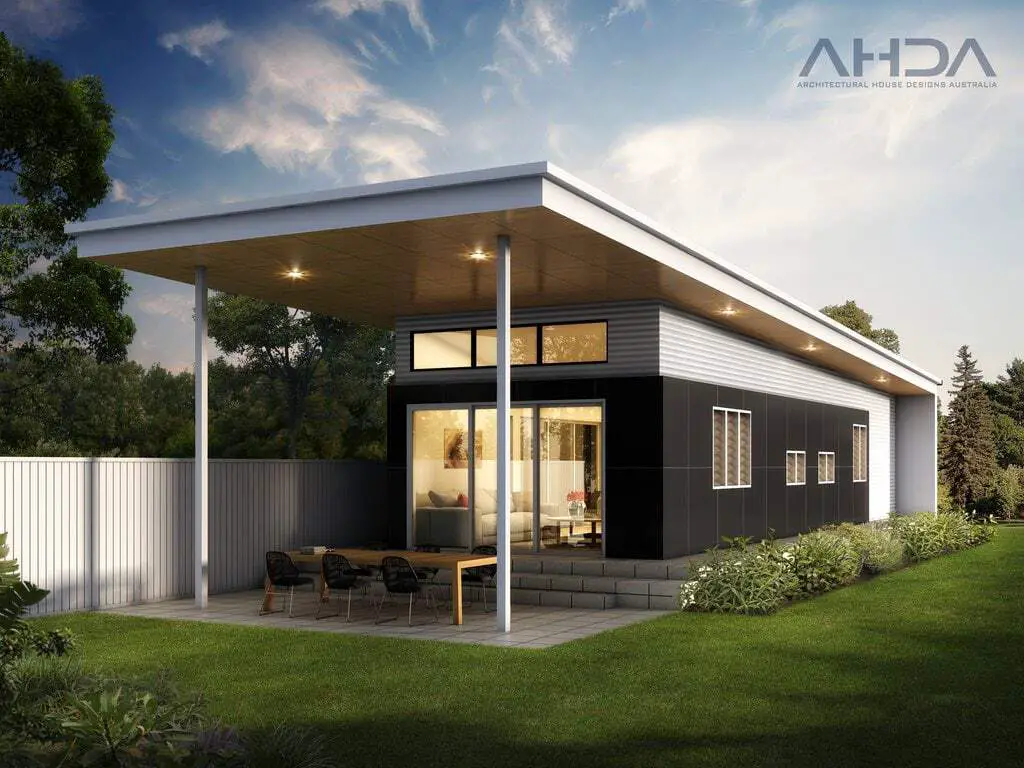 Source: Architectural House Designs Australia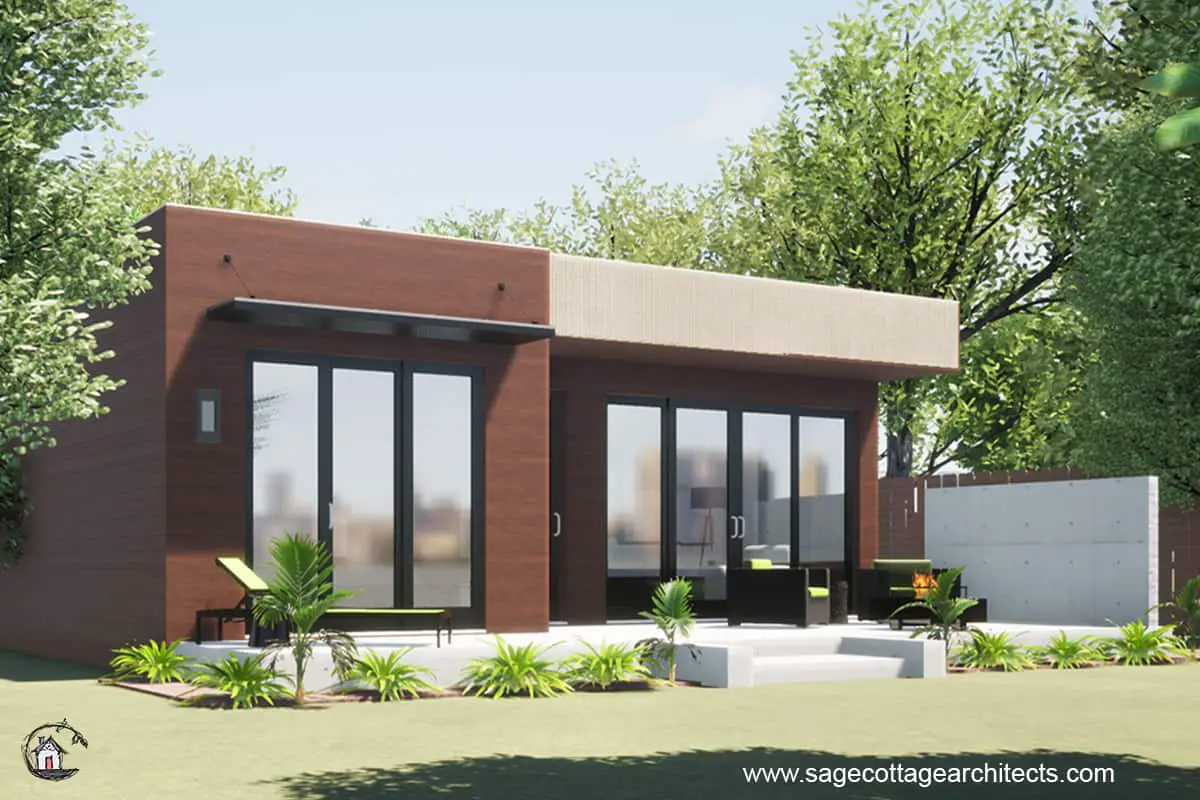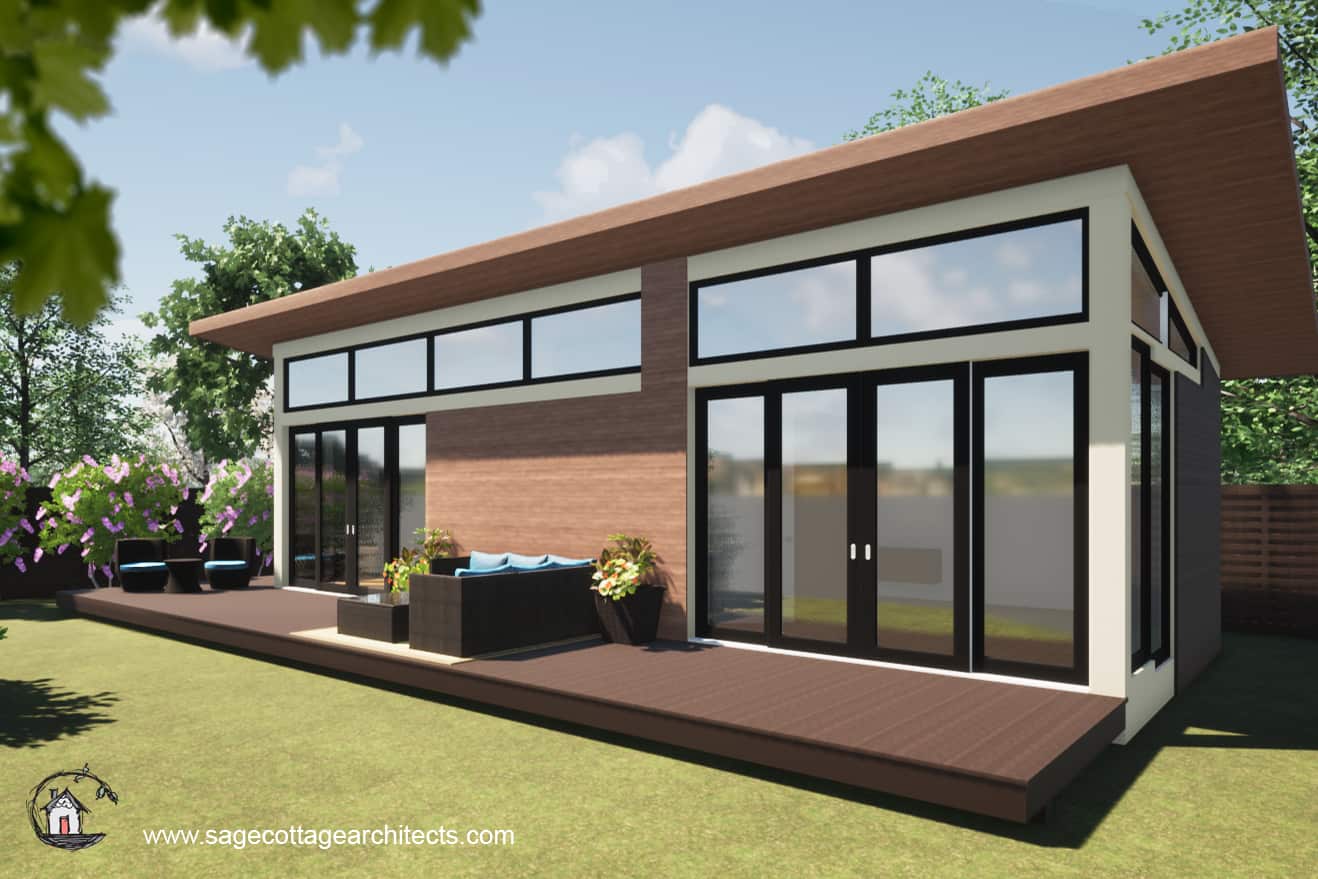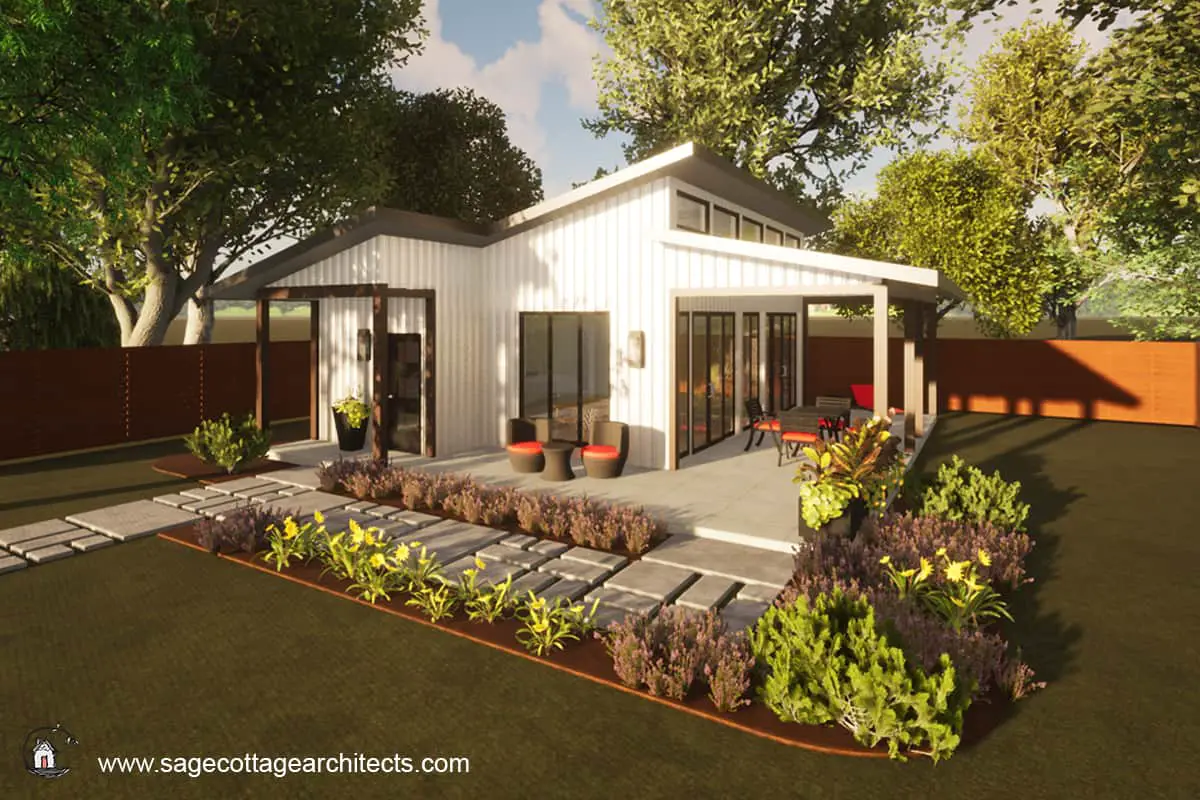 This is just a small selection of Granny Flat designs. There are so many options available – from prefab small homes, to a home kit you can buy on Amazon (what?!?), to a custom design.
Which style do you prefer? Traditional or Contemporary? Do you have a favorite granny flat design?
If you're thinking about building a Granny Flat, be sure to check out our Granny Flats Preliminary Planning Checklist. It has the questions you need to ask before you even start planning.
Speaking of questions, Kim has written a post The Ultimate Guide to Granny Flats – Your 23 Most Important Questions Answered that you'll find valuable.
Don't miss our other posts on Granny Flats:
Pin this for later!