Granny Flats. Accessory Dwelling Unit. Carriage house. In-law suite. Multigenerational housing. Granny Pod. ADU. No matter what you call it, they are pretty much all synonyms for a small apartment or second home located on a property with a primary residence.
Personally, I like Granny Flat and that's what I'm going to call them from here on out. No matter what you call it, you're probably here to get the Granny Flats  Preliminary Planning Checklist, right?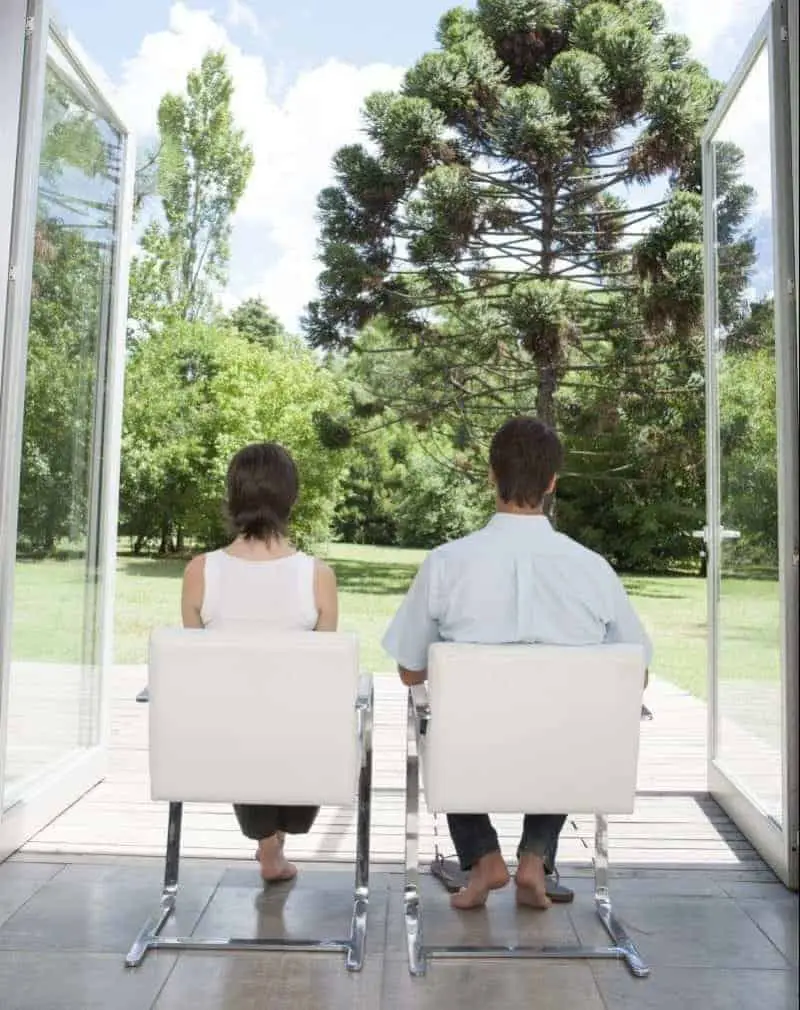 Granny Flats Planning Resources
For those just starting out on the Granny Flat path, we've pulled in some valuable resources. Even though they are small, an ADU is still going to be a significant financial investment. You want to be sure you fully understand what you're getting into.
Check out these links for more information. While some are state or city specific, they still provide valuable information.
We've also written posts on garage conversion planning, a garage conversion plan, space saving appliances, kitchenettes, and storage ideas, that you might find useful.
Granny Flats Preliminary Planning Checklist
If you are planning on building a granny flat (or even just in the dreaming/pre-pre-pre-planning stage), you need to do some research before you even think about talking to a builder or an architect. This preliminary research will save you time and money in the long run. Why go to an architect or a builder if you can't even build a secondary unit on your property?
Most of your research is simple and anyone can do it – you don't need a lot of special knowledge. But, you do need to know where to start and what questions to ask. I created this list to help you ask the right questions, so you can get the most helpful answers.
The most important question is, "Can I build a granny flat on my property?" And, the three most important permissions will come from your local zoning department, local building department and your utility providers. Start with those three before you move forward. A "no" (or cost prohibitive "yes") from one of these, will most likely stop your project. But, a "yes" will get you started on the path to building your own granny flat.
This Granny Flat Preliminary Planning Checklist is by no means extensive, and is not intended to cover every situation or possibility. It's here to help you do some preliminary planning before you go to an architect or builder. This checklist is not intended to replace the services of an architect, building professional, zoning official, code administrator, building contractor or engineer.
Pin this for later: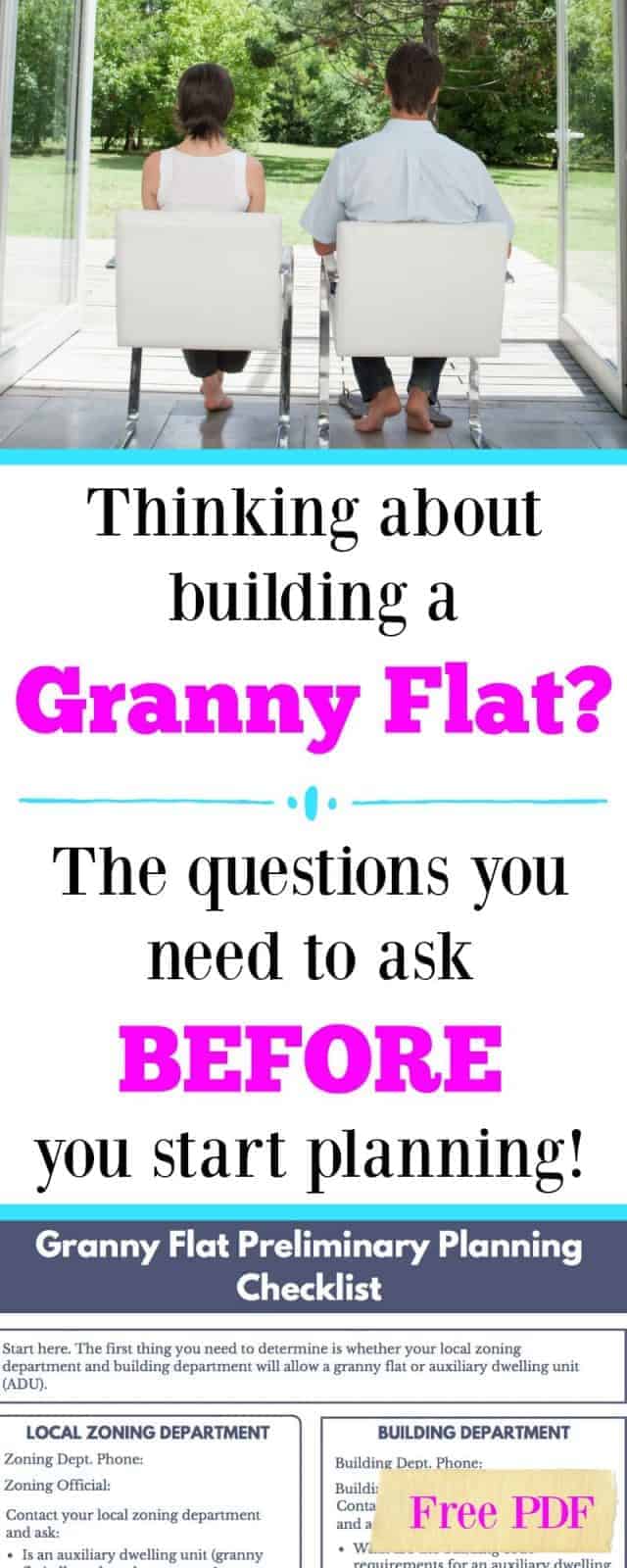 Be sure to visit my What is a Granny Flat? post for some design inspiration!
Make sure you subscribe above for the free planning checklist!