Recently, Kim and I spent a few days in Chicago, and we made sure to check out the Chicago Architecture Center's cool new space. While we were there, we decided take their Art Deco Skyscrapers: The Riverfront tour. We saw so many excellent examples of Art Deco Architecture! Today, I'm sharing a few of the buildings on the tour.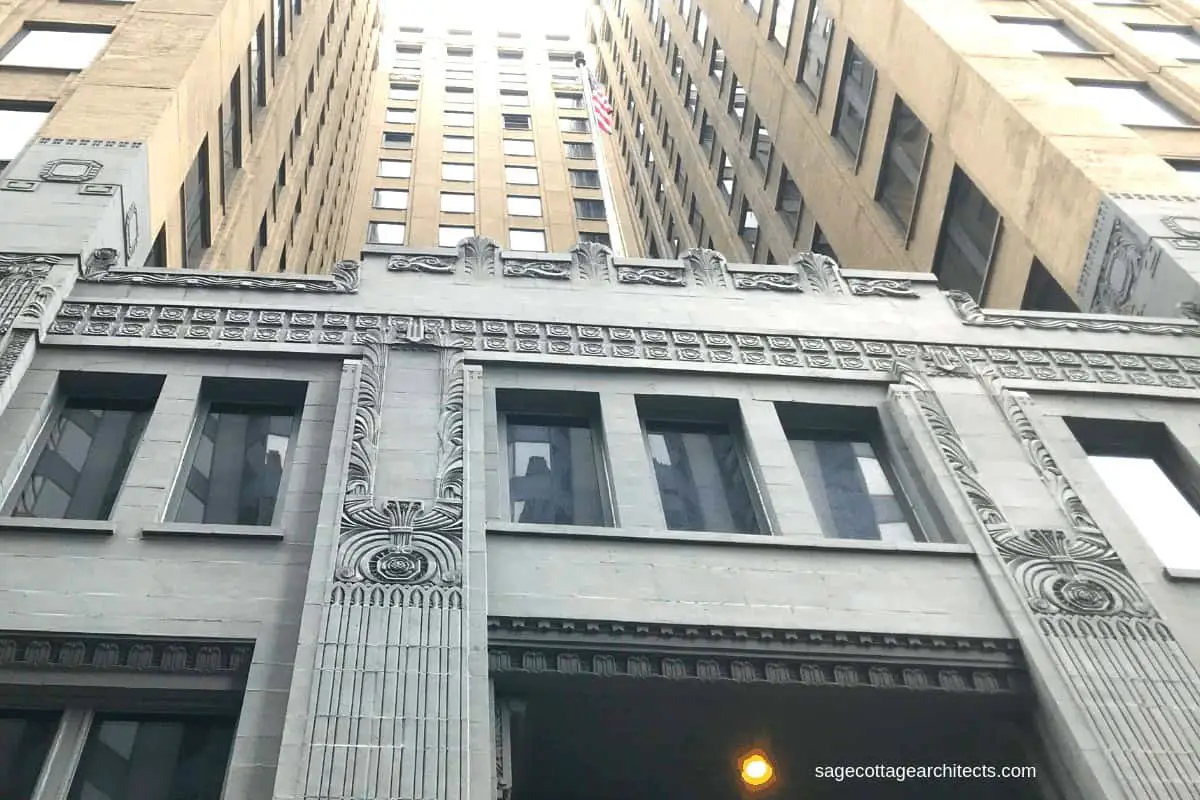 Engineering Building (205 W. Wacker)
Art Deco was a popular design style during the 1920's and 1930's. The style was heavily influenced by the machine age and the economic prosperity of the times. Buildings have strong emphasis on vertical elements, and the exterior ornamentation is linear and geometric. (My What is Art Deco Architecture post has more information on the style.)
Art Deco Skyscrapers: The Riverfront tour is a ninety minute, guided, walking tour in the Chicago Loop. As the name suggests, most of the buildings are along the Chicago River/Wacker Drive, but there are a couple buildings that are a few blocks off the river. It's a nice length – not too long or strenuous, but not too short, either. My favorite part was getting to actually go inside the buildings.
Our tour guide, Angela, did a great job of giving the historical context of the 1920's, providing background information on buildings, pointing out details, and answering questions. Usually, you don't pay a lot of attention to buildings, because you're more focused on getting to where you're going. Taking an architectural tour is an opportunity to slow down, really look around, and connect the historical dots.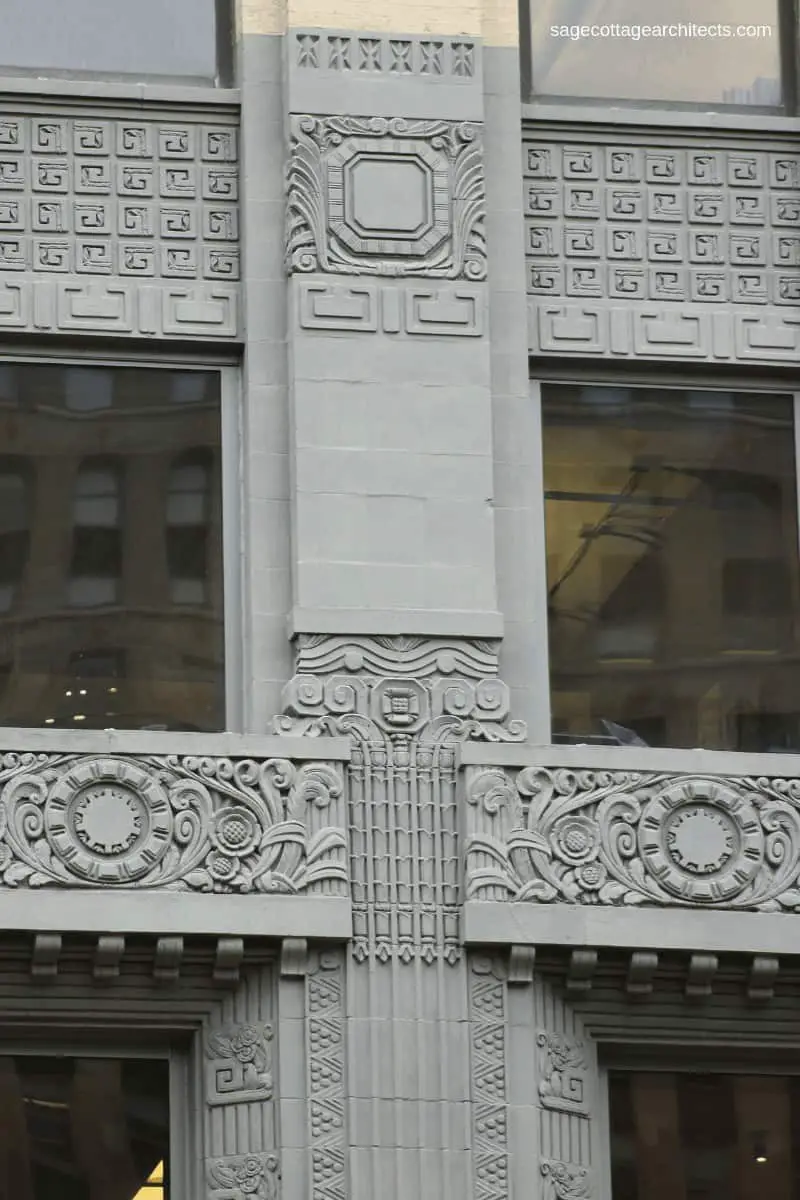 Engineering Building detail
Chicago Art Deco Architecture Tour
On the tour, we looked at several Art Deco buildings: 333 N. Michigan, Carbide and Carbon Building, Ford Motor Club, Trustees System Service, La Salle-Wacker Building, Engineering Building, and the Merchandise Mart.
In this post, I'll be taking a closer look at three of those buildings: the Chicago Motor Club, Trustees System Service, and the Merchandise Mart.
Chicago Motor Club
The Chicago Motor Club was designed by Holabird & Root and completed in 1929. It was the home to a "virile and fearless organization of motorists." (Insert your own snarky comment here ?) The building was restored in 2015, converted into a Hampton Inn.  The lobby is quite gorgeous and even includes a Model A car on the balcony.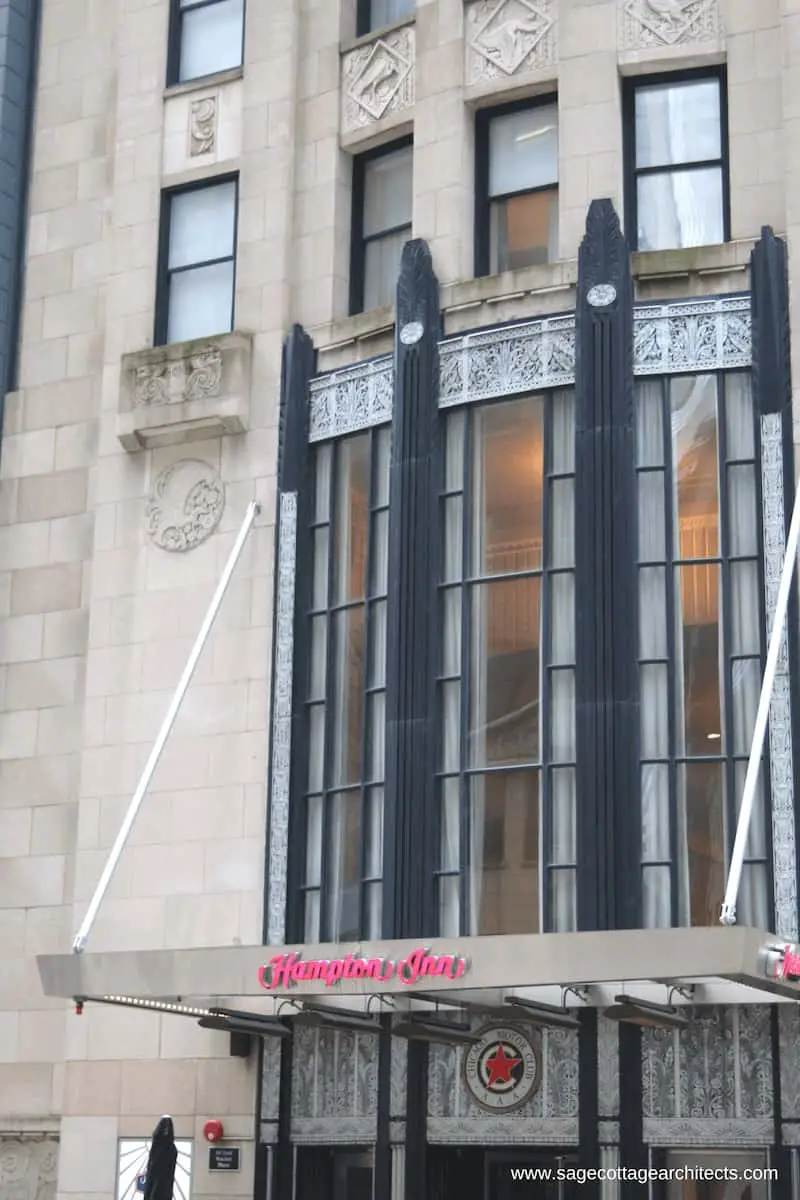 Main entrance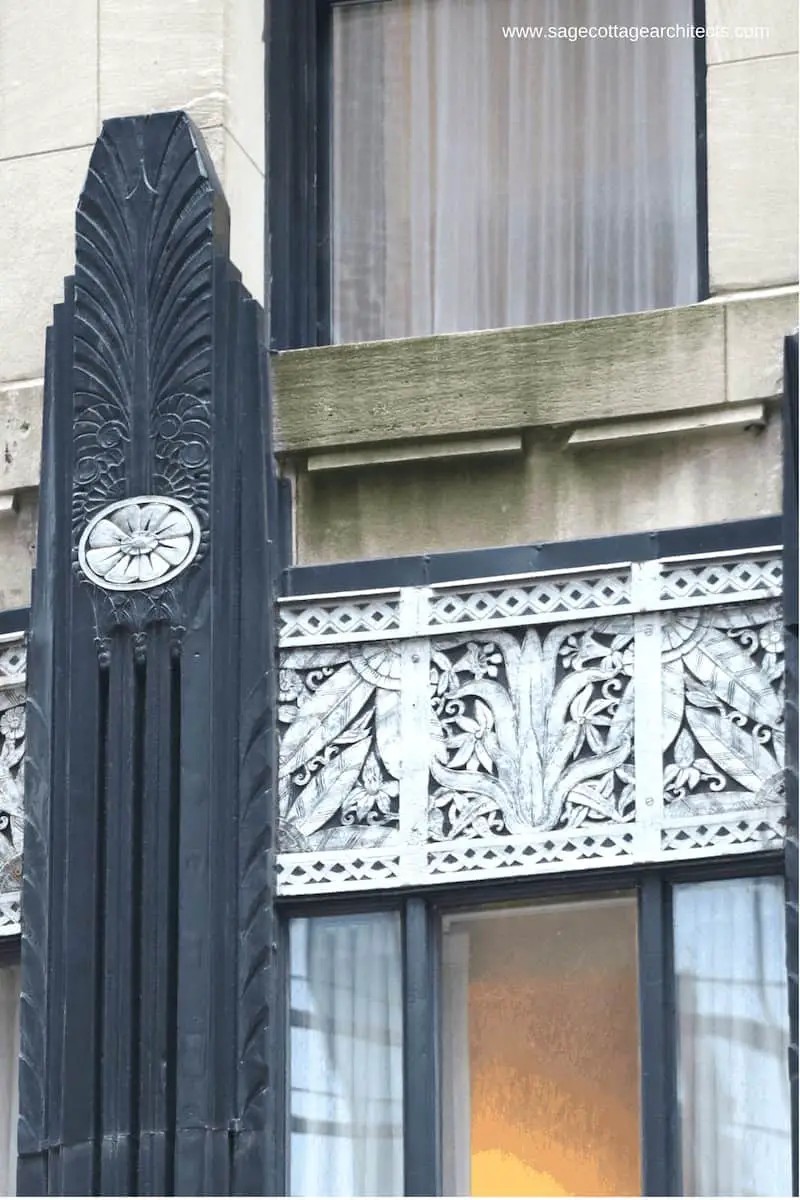 Entrance column and spandrel panel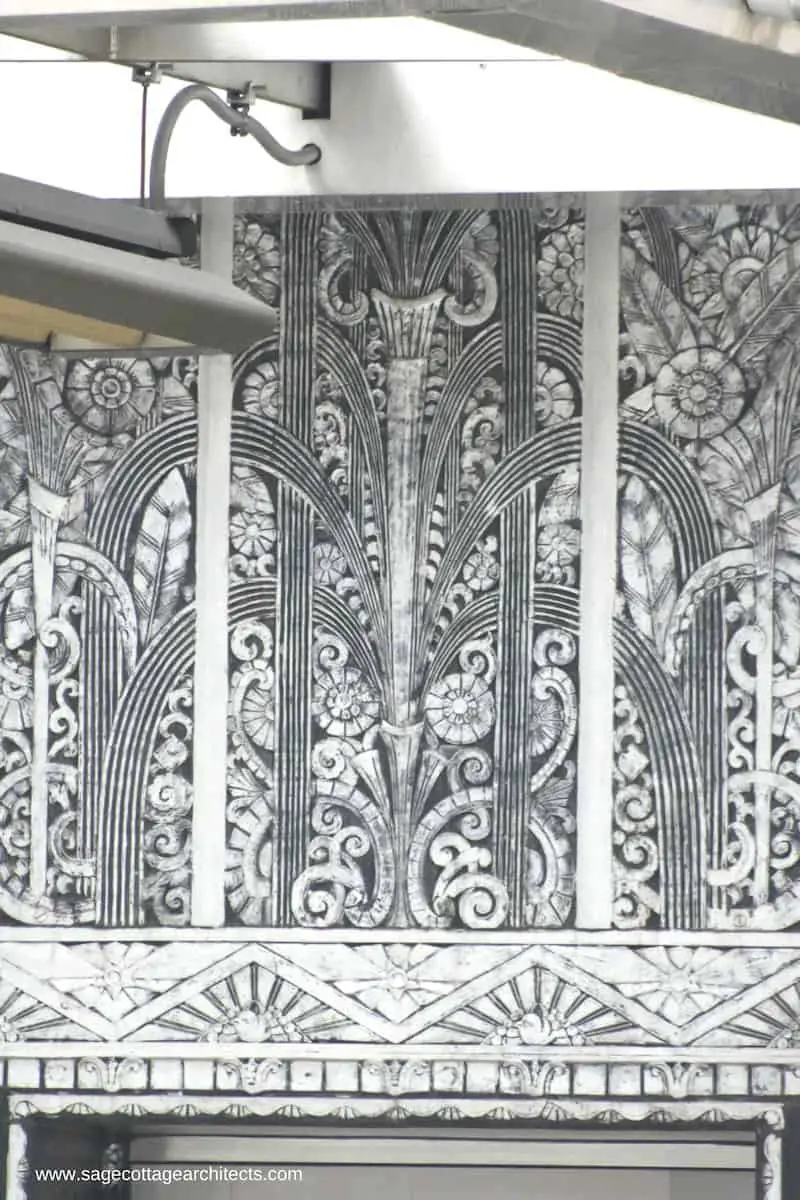 Entrance spandrel detail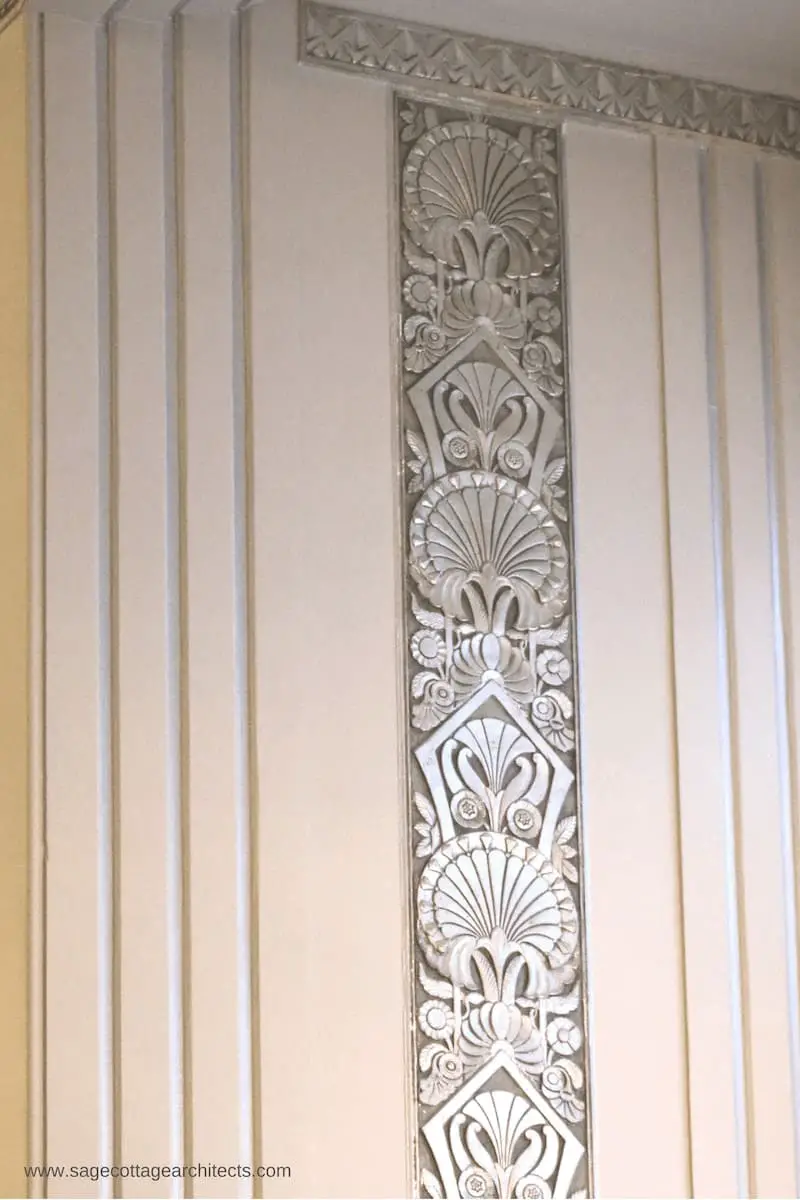 Decorative panel in lobby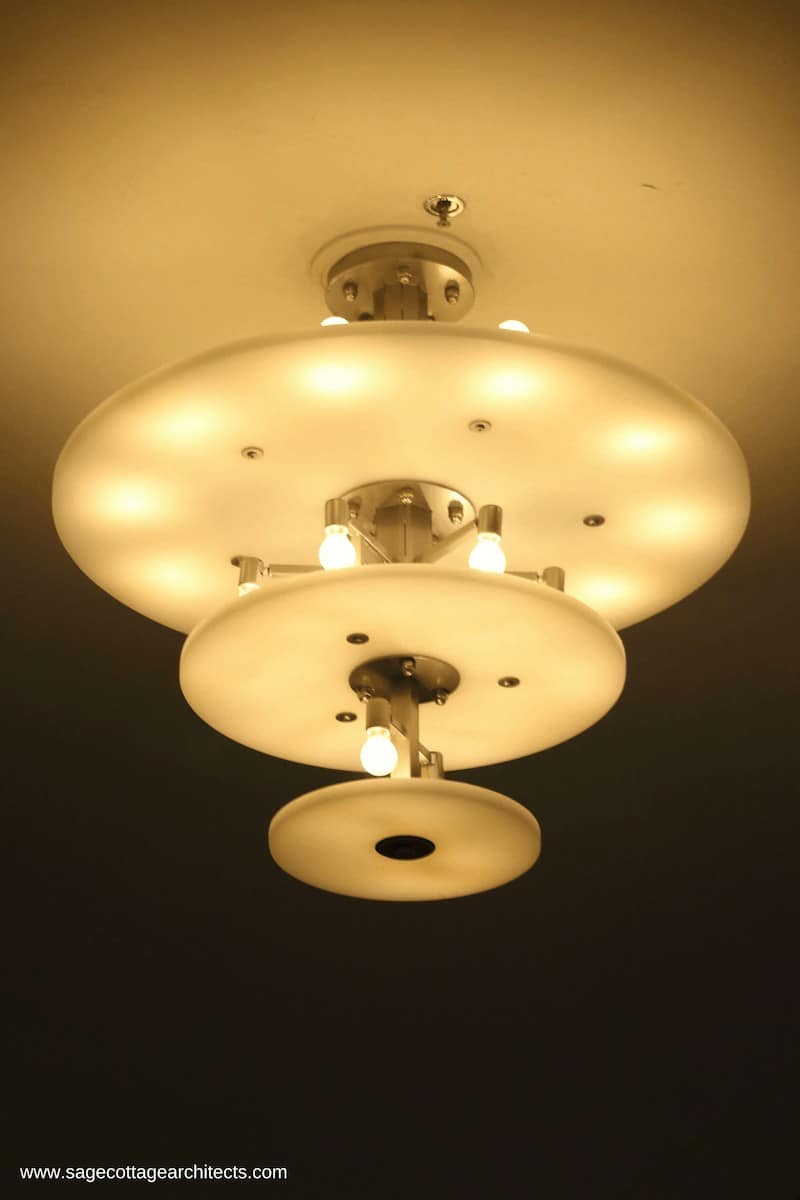 Lobby lighting fixture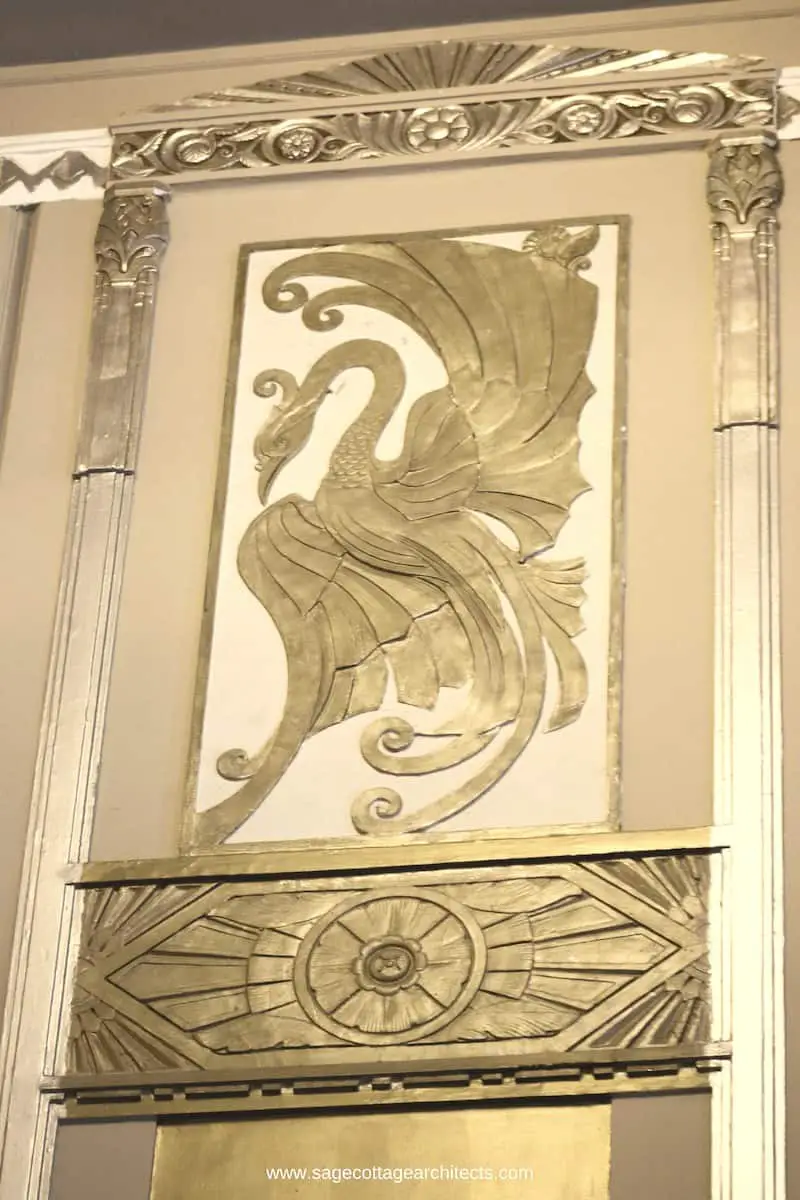 Decorative panel in lobby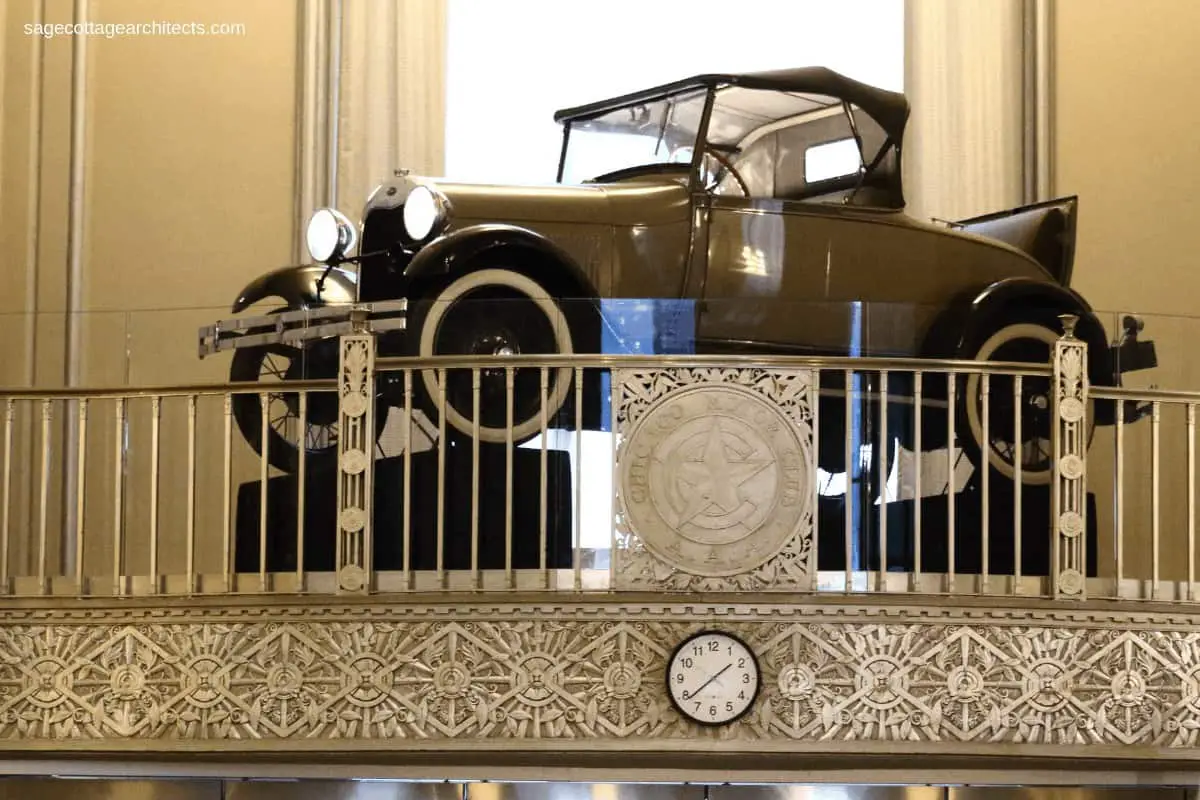 Lobby balcony
Trustees System Service
This former banking building was designed by Thielbar & Fugard and completed in 1930. It features so many typical Art Deco elements: from the ziggurat on top, to the carved relief panels of mythological figures, to the decorative metal panels at the entrance.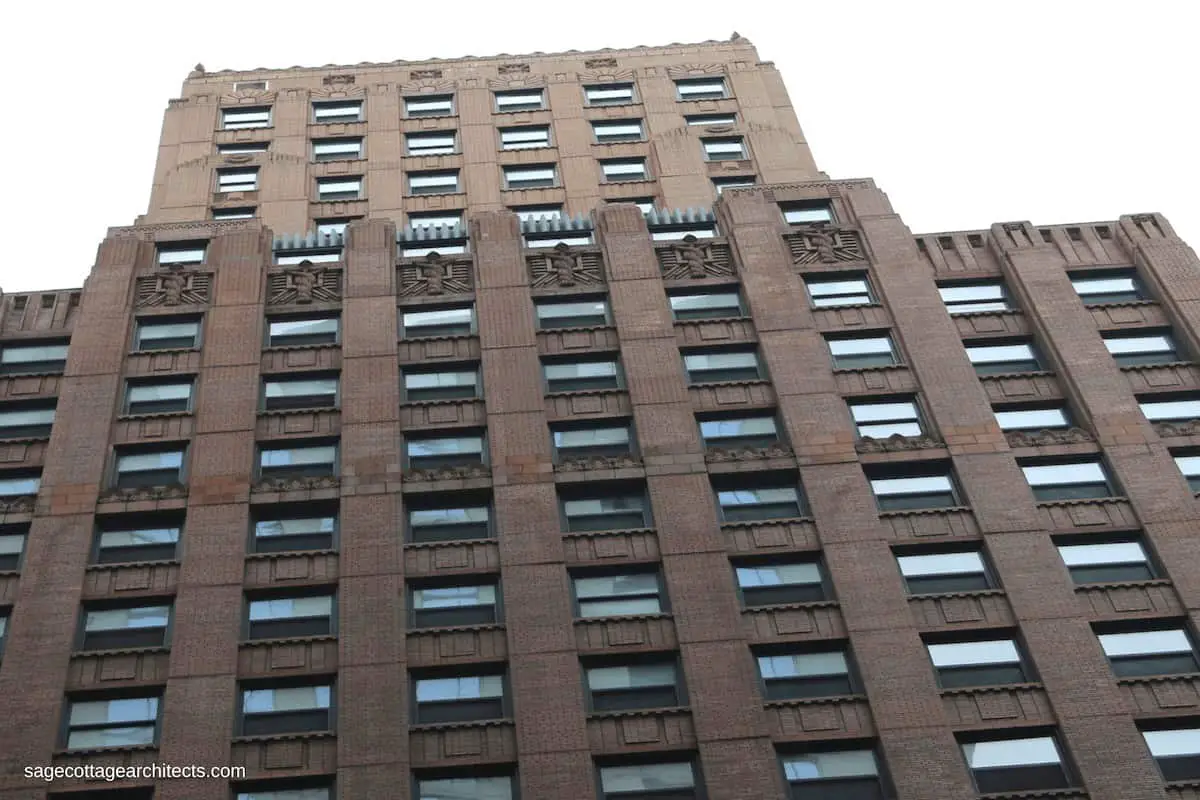 Two tone masonry exterior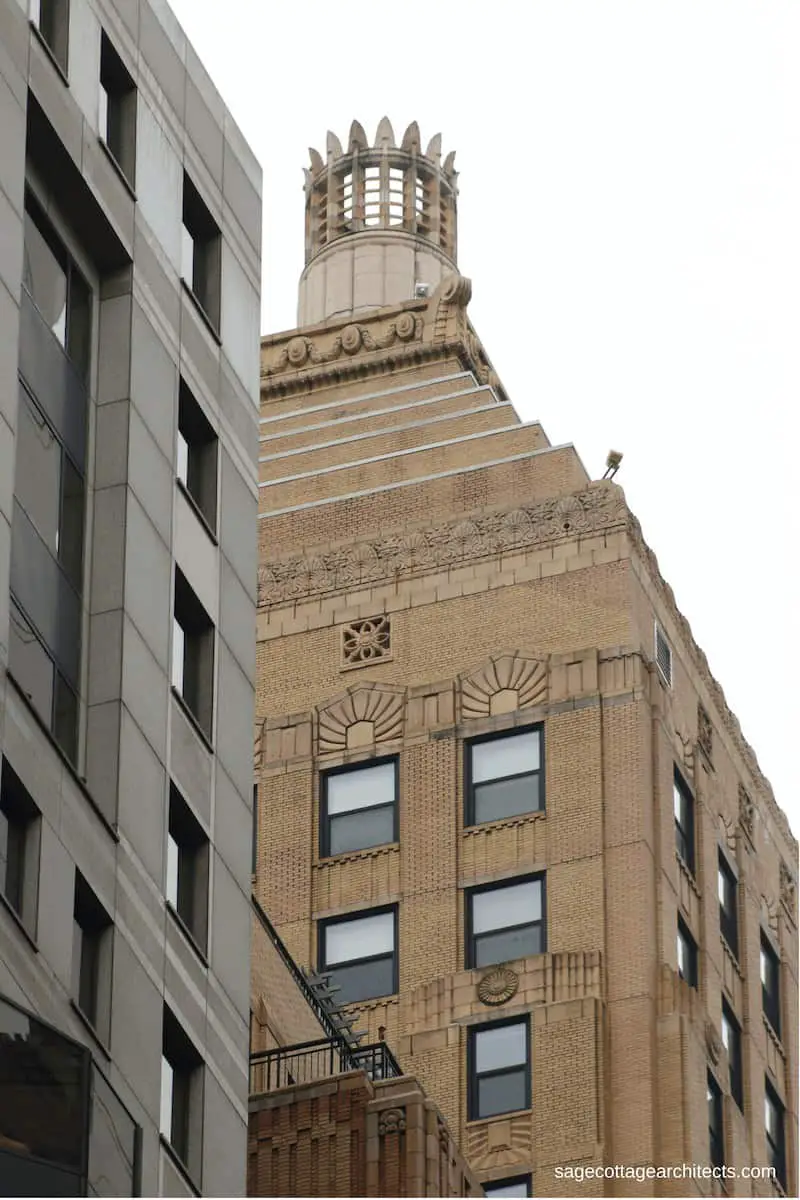 Ziggurat and crown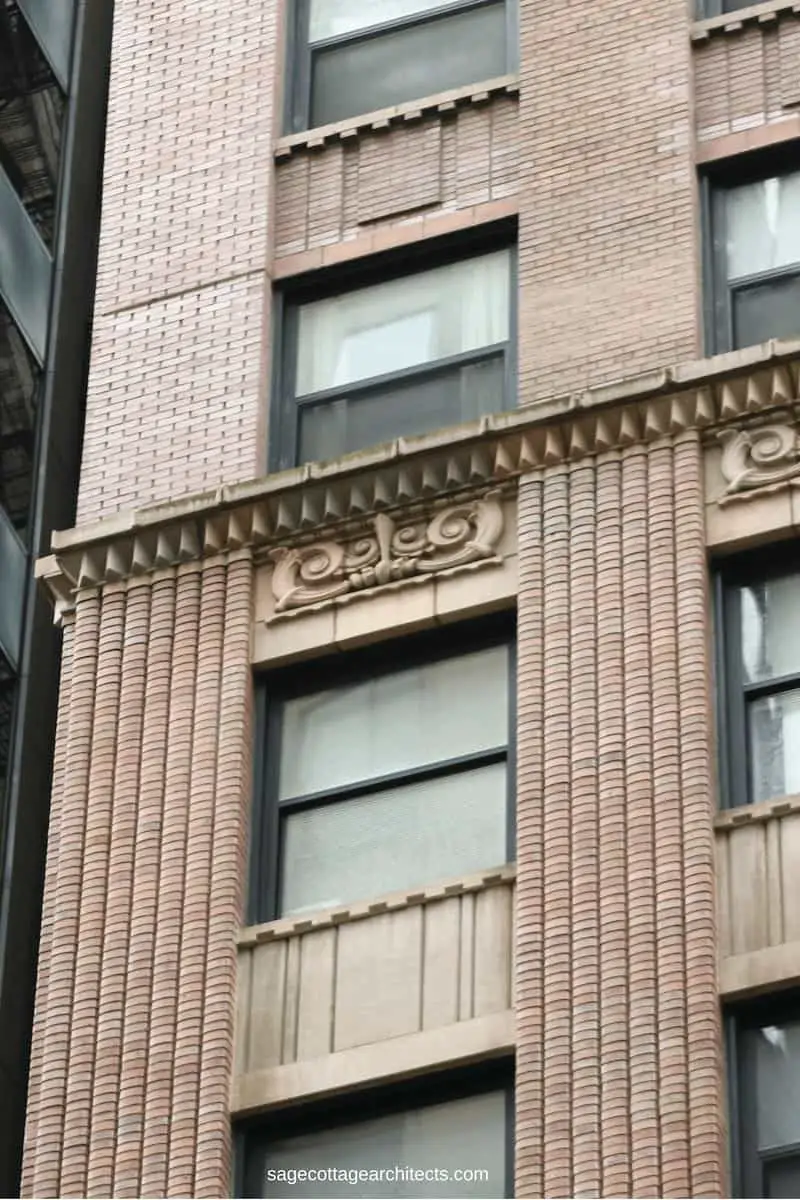 Curved face brick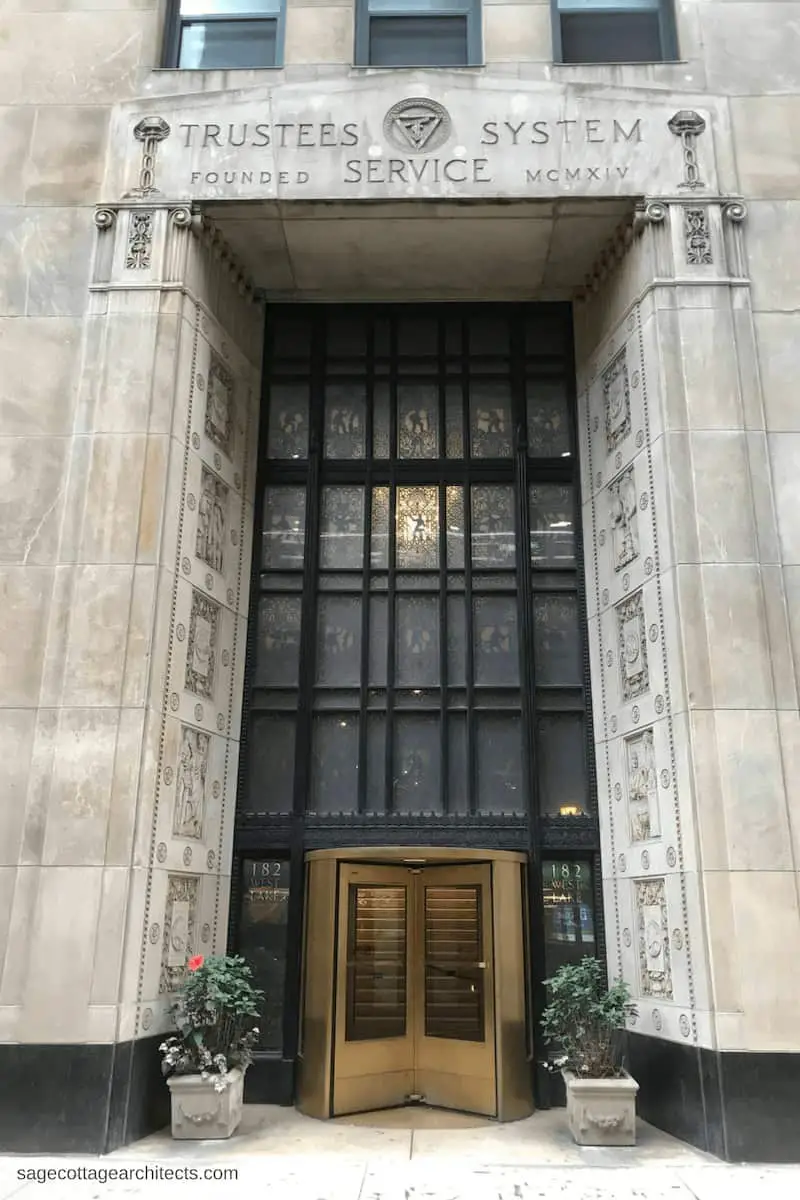 Entrance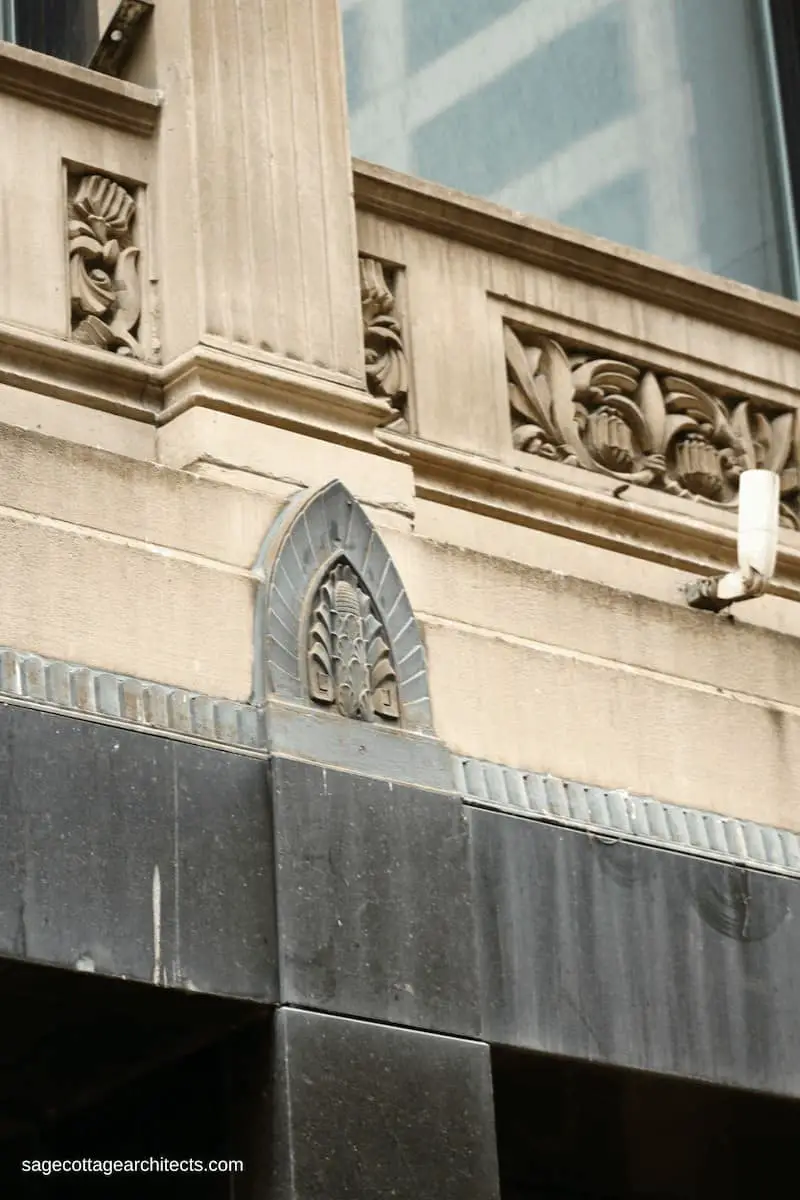 Facade ornamentation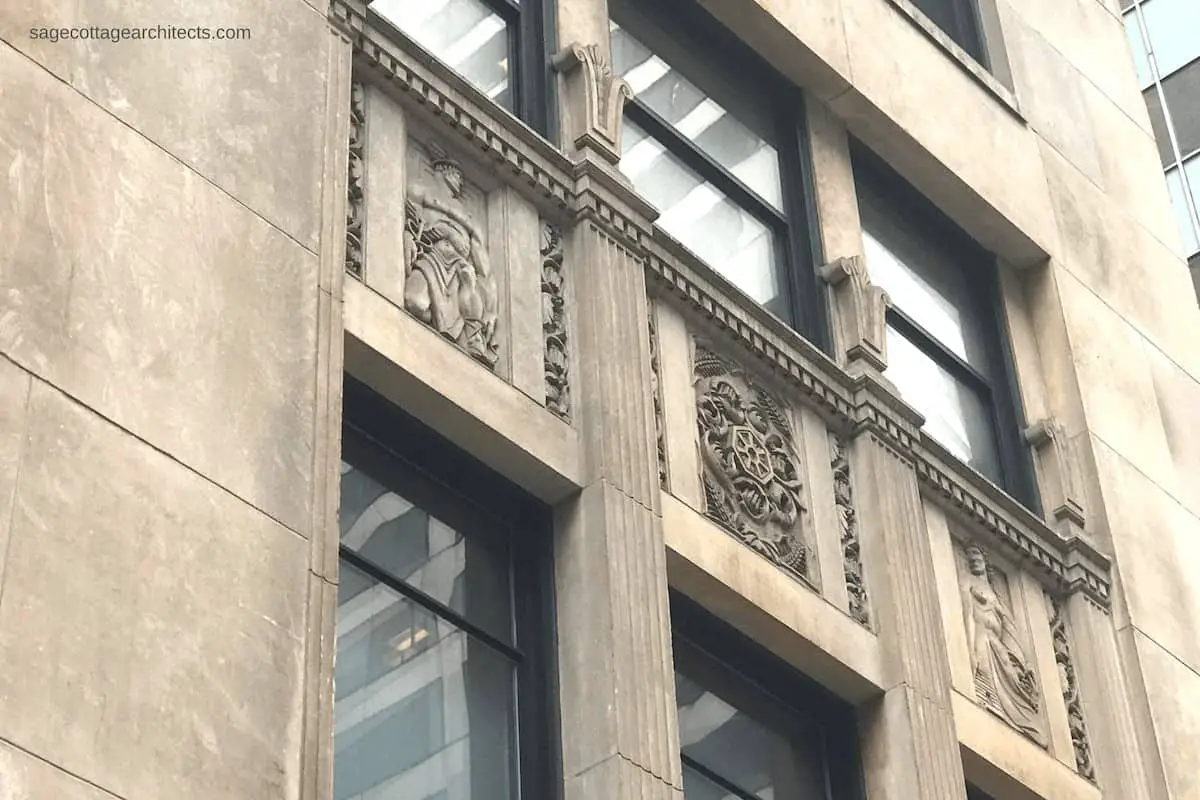 Hermes & Demeter carved panels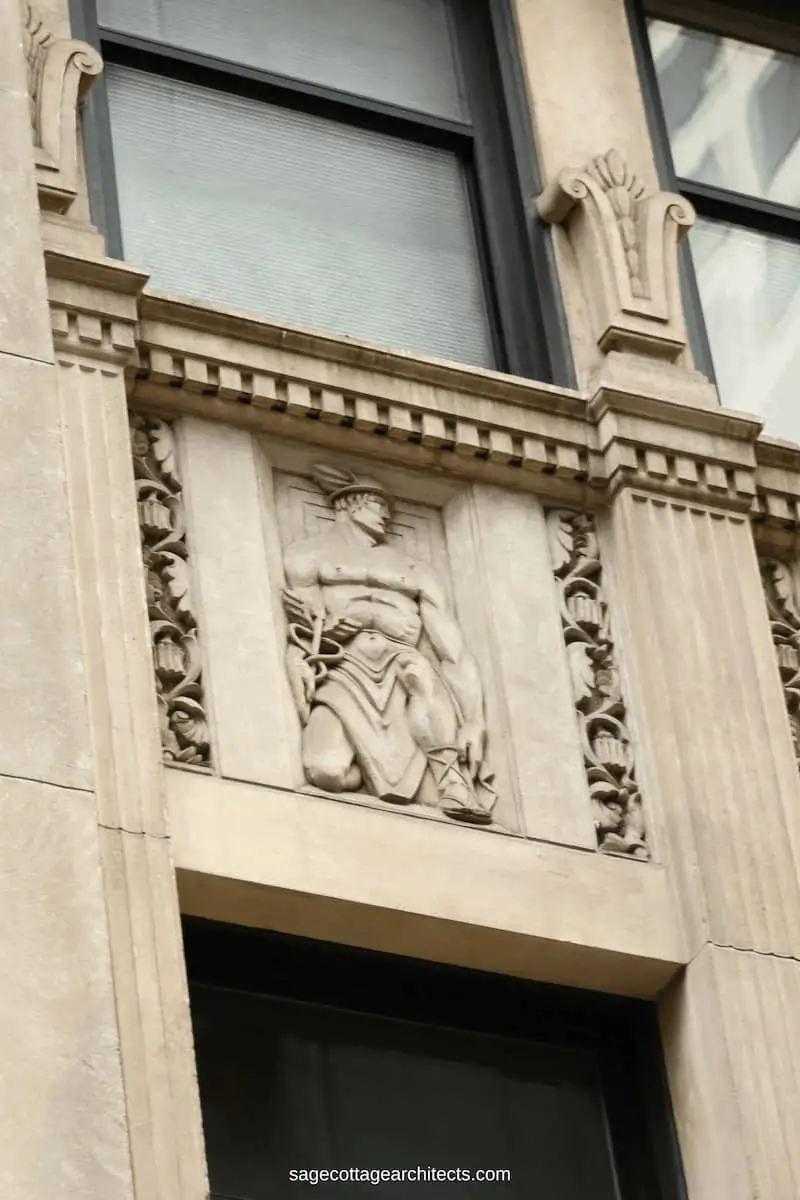 Hermes panel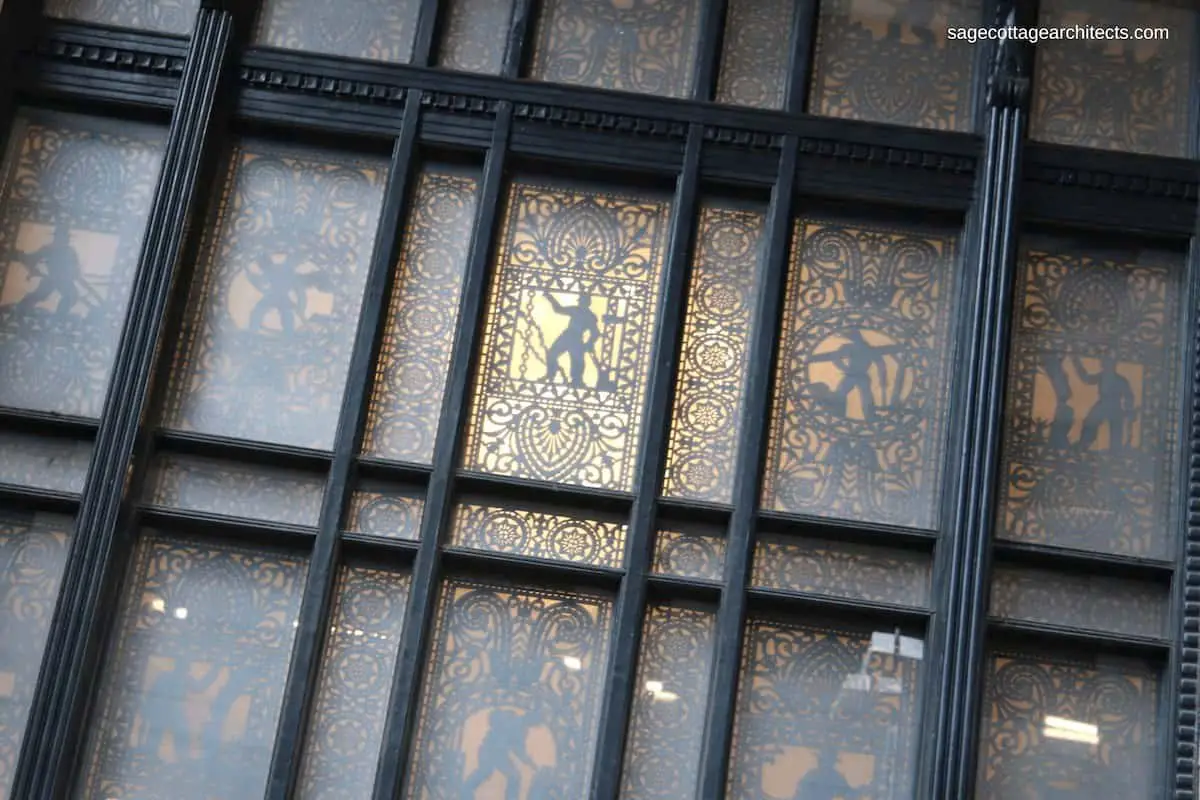 Metal screen at entrance
Merchandise Mart
Finally, we visited the Merchandise Mart. Designed by Graham, Anderson, Probst and White for the Marshall Field Company, it was the world's largest building (4,000,000 s.f.) when it opened in 1930.
Exterior facing the Chicago River
Chevron motif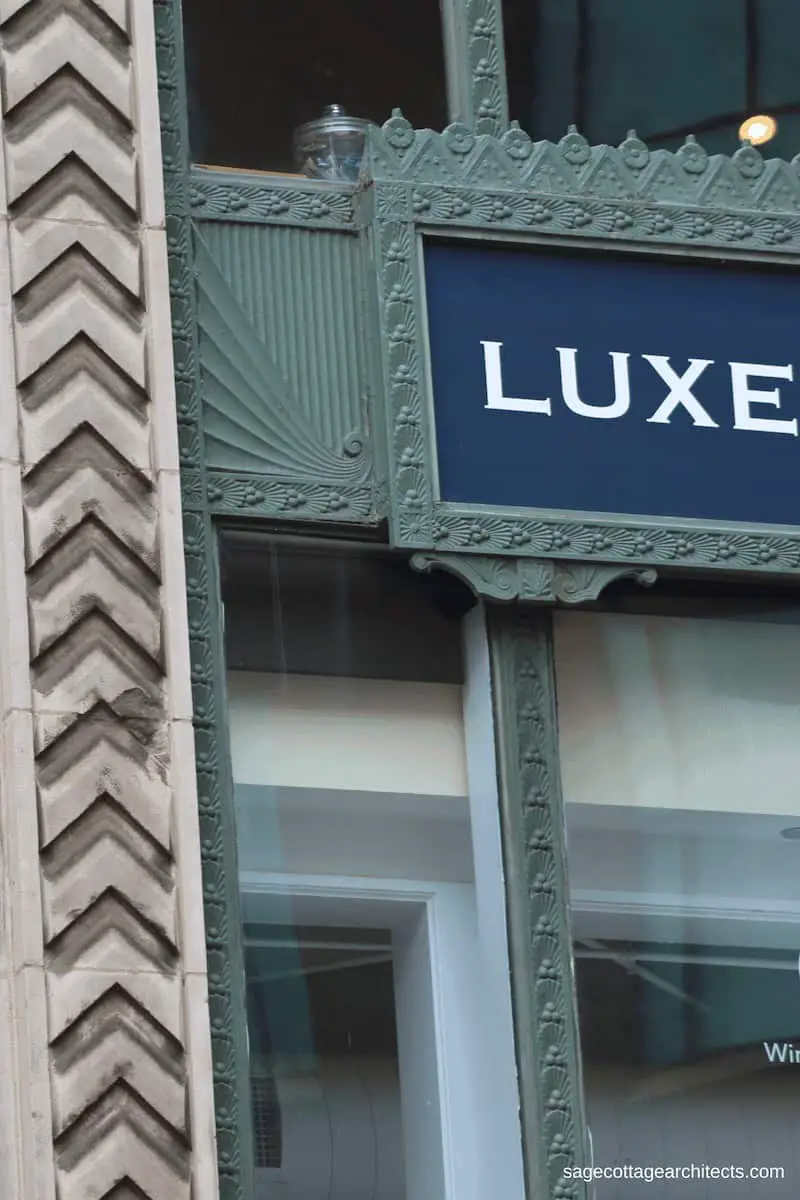 Window  frames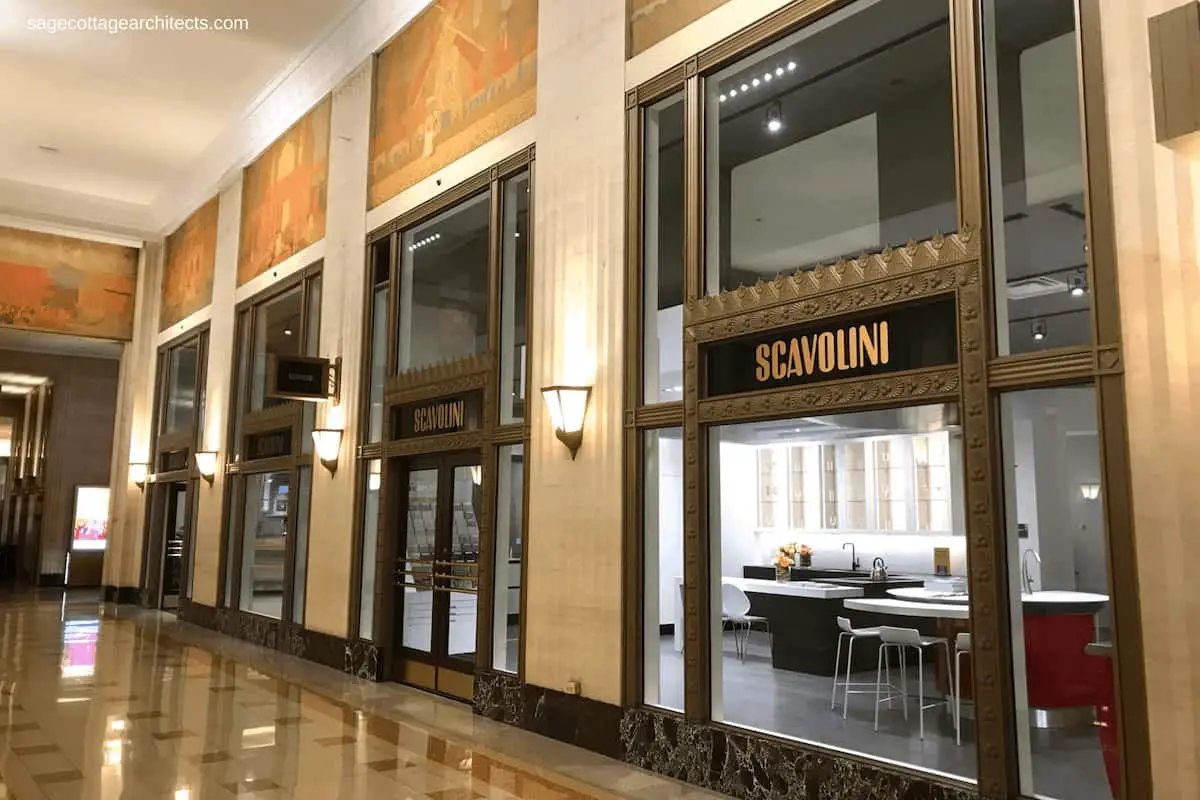 Main lobby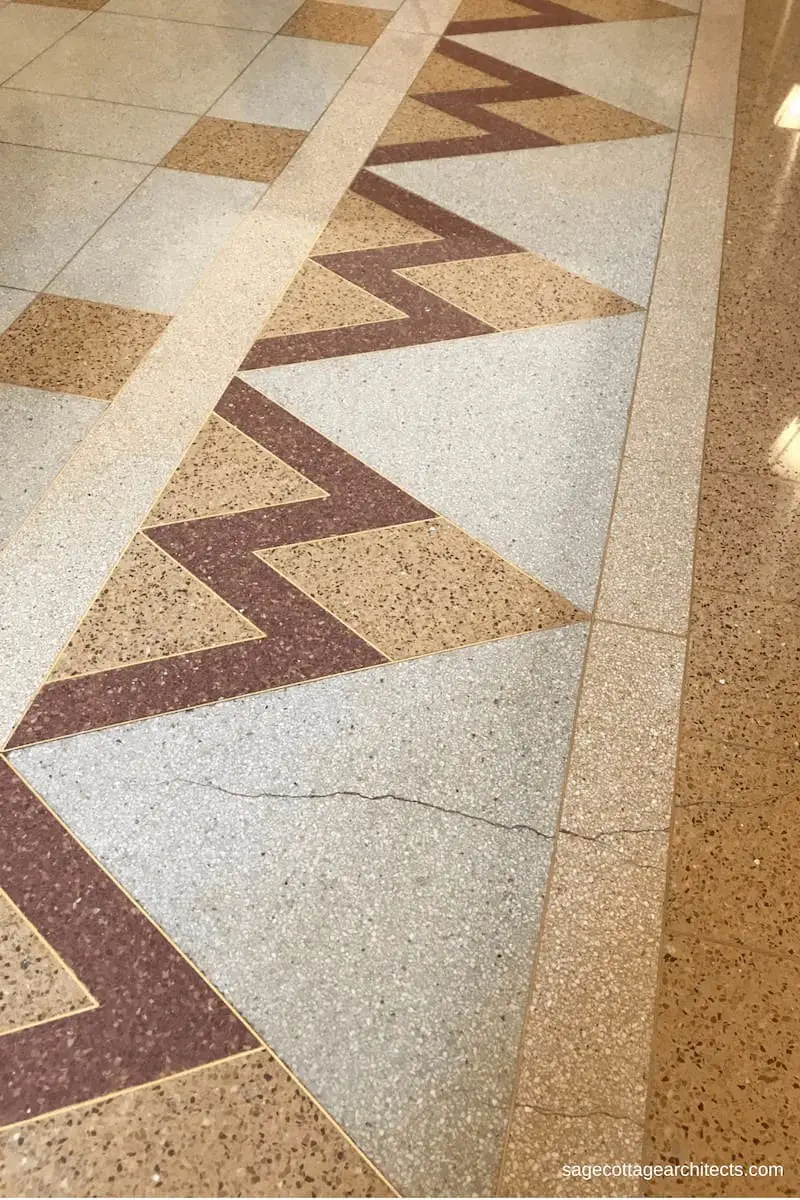 Terrazzo floor of main lobby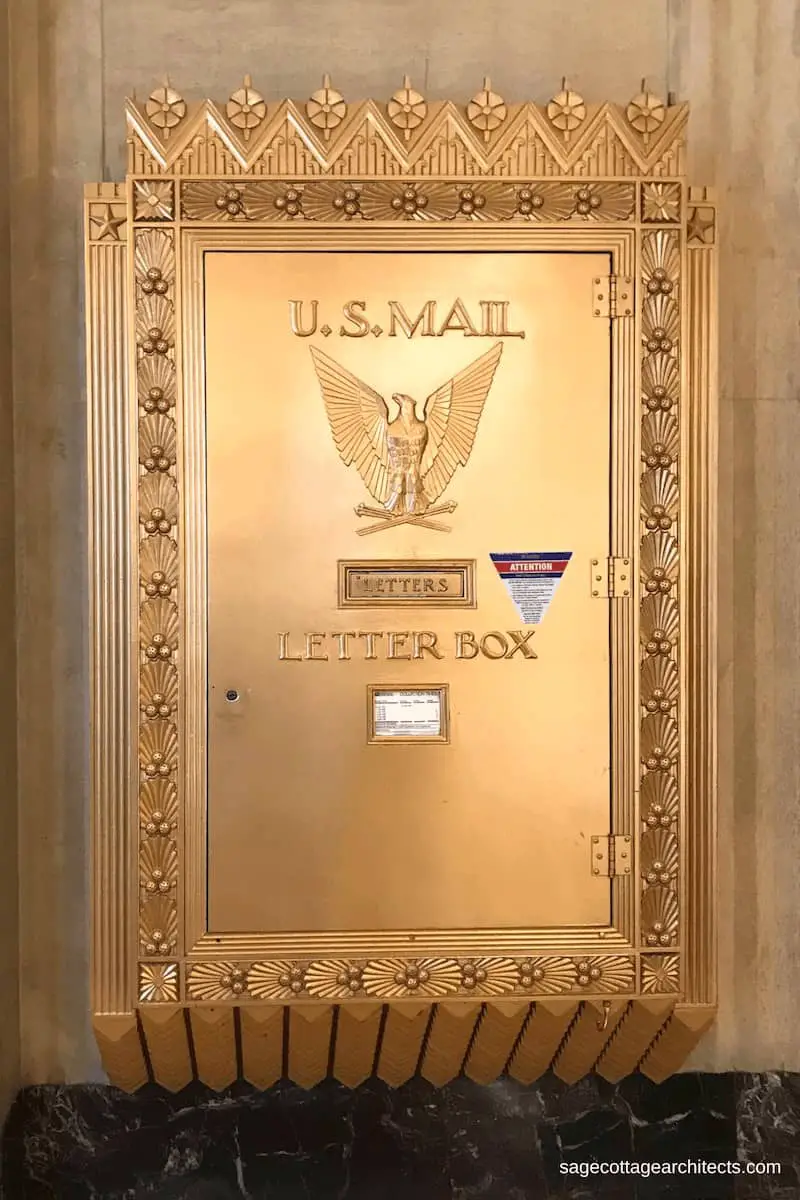 Mail box in main lobby
If you're in Chicago, I really recommend taking one of Chicago Architecture Center's tours. Especially the Art Deco Skyscrapers. I think this tour cured my Art Deco "itch". At least for awhile.
Here are some great books about Art Deco:
Pin this for later!