The Carbide and Carbon Building is one of my all time favorite buildings. Its over-the-top ornamentation, dark green terra cotta cladding, and 24K gold beacon on top is just so much Art Deco perfection. ❤️
When we were in Chicago for a few days of fun, we visited the Chicago Architecture Center. We decided to take their Art Deco Skyscrapers: The Riverfront walking tour (which I highly recommend if you like Art Deco architecture). While I enjoyed all the buildings we saw on the tour, my happy place was the Carbide and Carbon Building.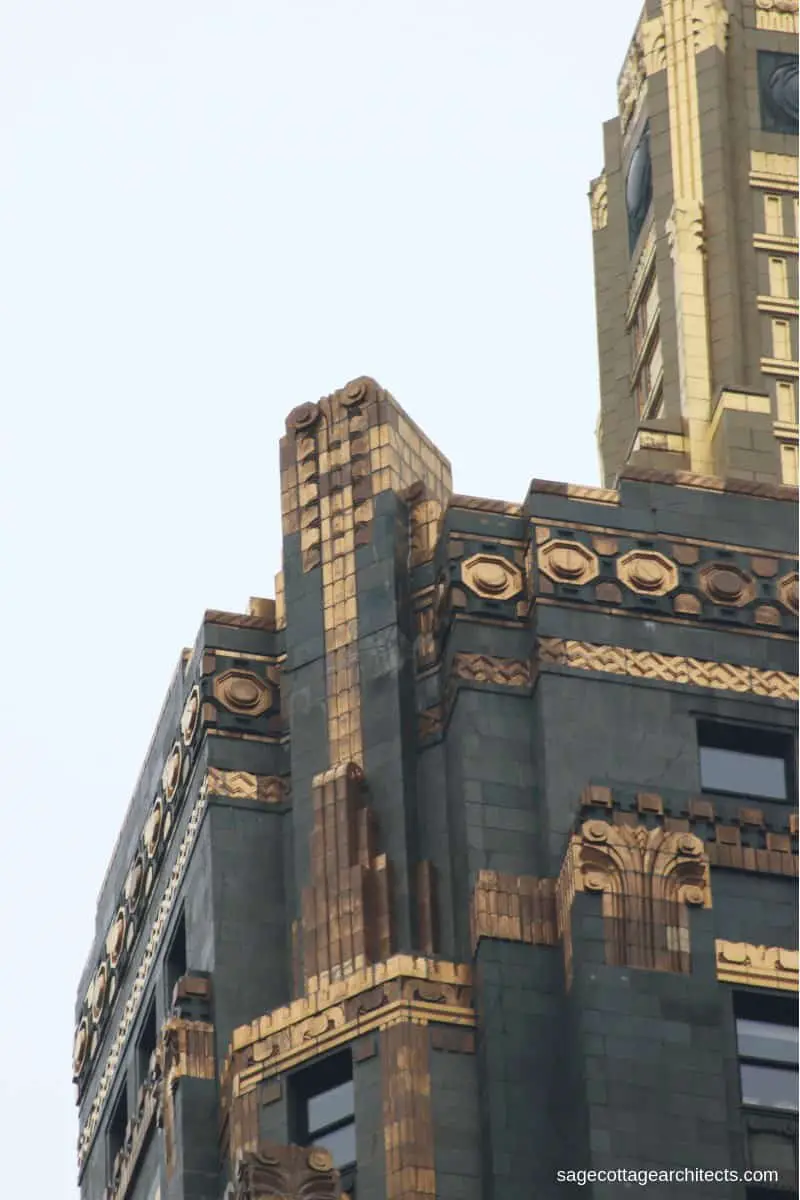 Carbide and Carbon Building
The building was designed by Daniel and Hubert Burnham, sons of the famous architect Daniel Burnham, for Union Carbide and Carbon. Completed in 1929, the 40-story building functioned as office space until 2004. After a renovation, it became the Hard Rock Hotel. It is currently the St. Jane Hotel.

Design
The Carbide and Carbon building was heavily influenced by Raymond Hood's 1924 American Radiator Building in New York City. (Interestingly, Hood designed the Tribune Tower, just a few blocks north, in 1922.) The exterior cladding is black granite and a lovely olive green terra cotta. Bronze Art Deco styled trim and details add another layer of decoration.



The stylized leaves represent the source of Carbide & Carbon's main material source – carbon from ancient plants.

If the building was merely a twenty story simple box, it would have been very nice. But, Art Deco was not about settling for "nice". It was all about luxury and extravagance. What's more extravagant than a bottle of champagne? The central tower, with it's dark green walls and gold top, was designed to represent a champagne bottle. How cool is that??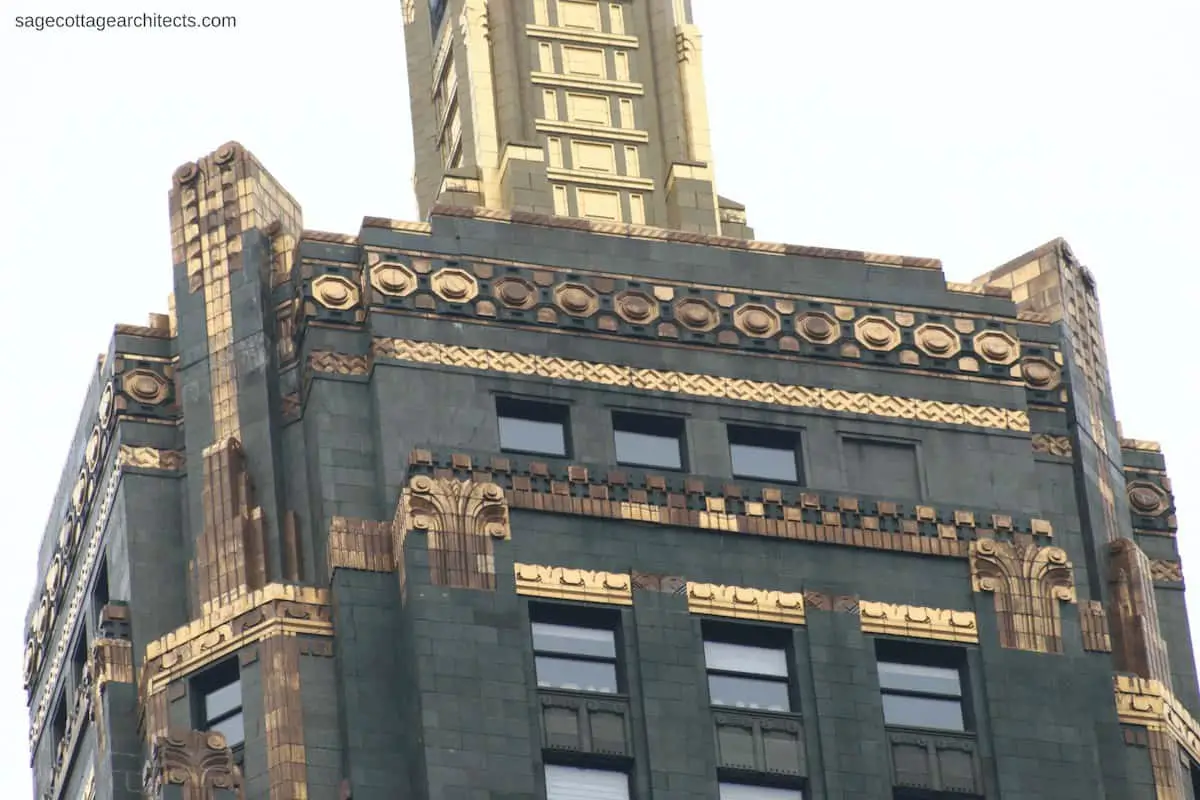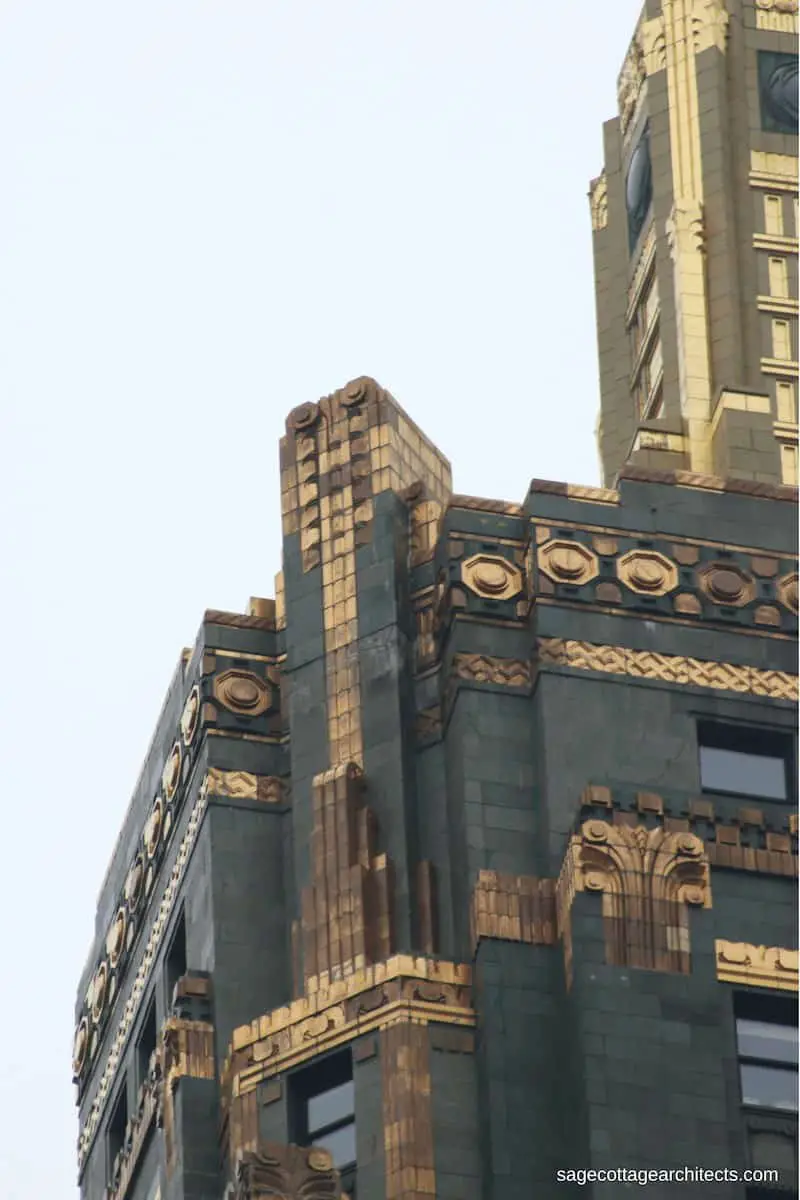 The building has two, quite different entrances. The entrance on Michigan Avenue is all about grand scale. The twin revolving doors open to a massive marble lined lobby, with very ornate metalwork.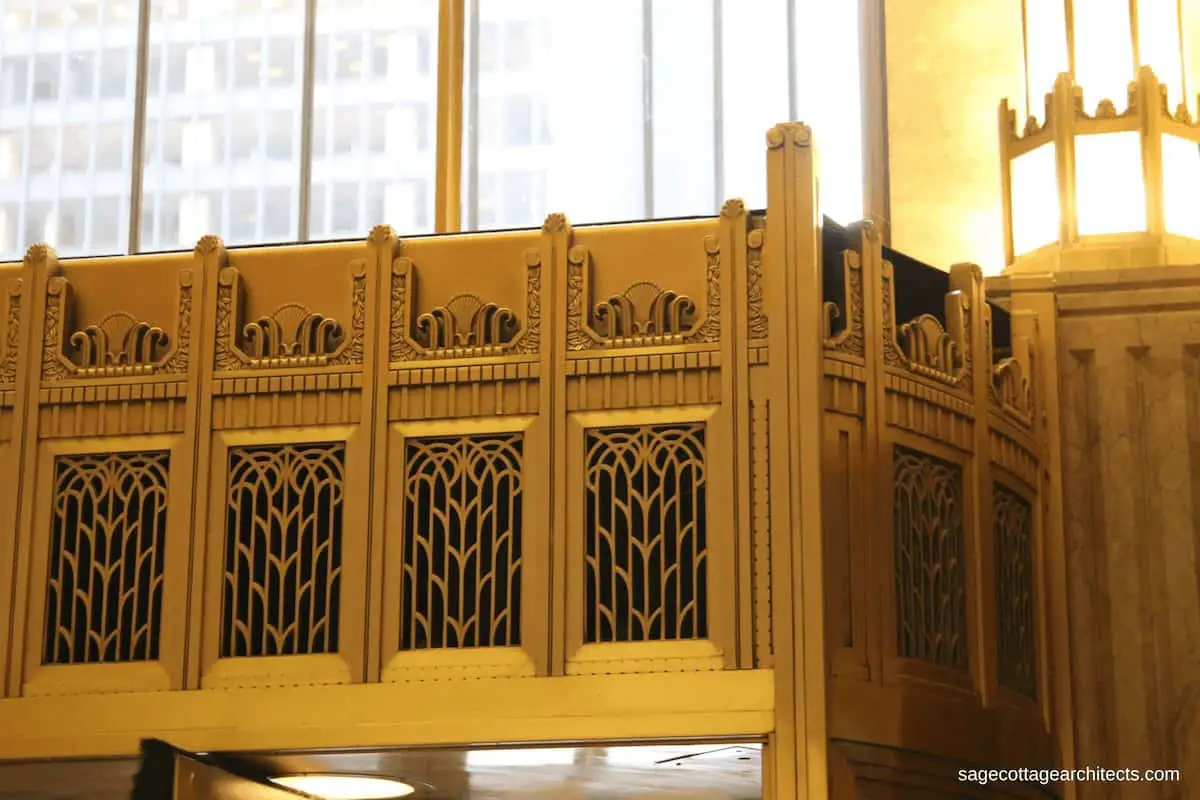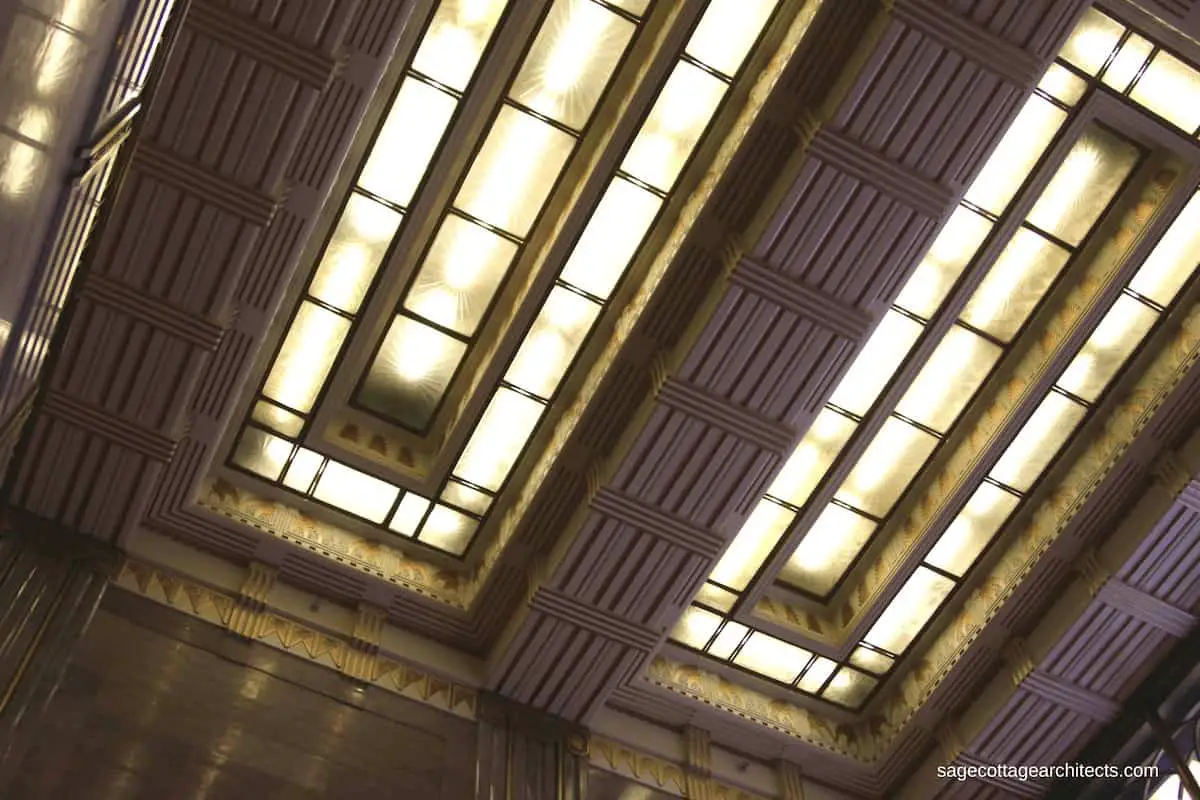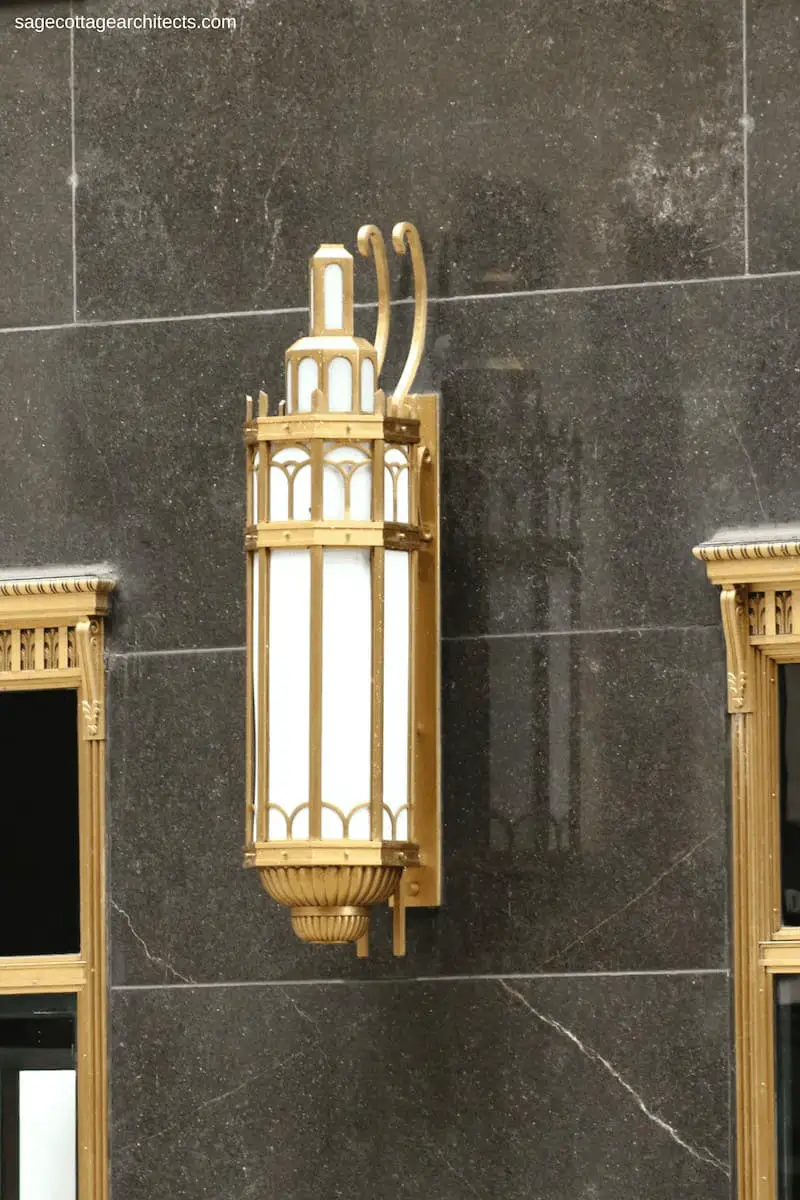 The equally ornate entrance on East Wacker Place has a more pedestrian-friendly scale with a large entry canopy.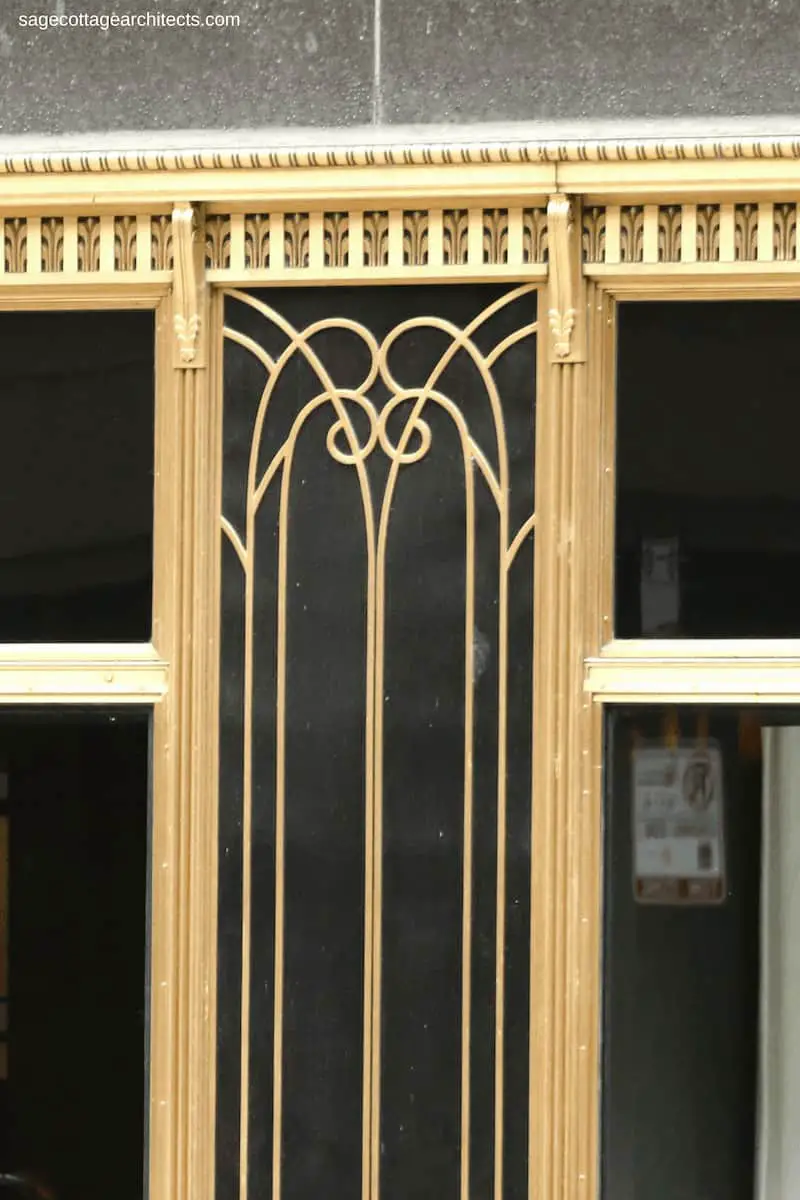 Next time you're in Chicago, take a few minutes to explore the Carbide and Carbon Building. You won't regret it.
Interested in exploring Art Deco architecture further? Check out these books on Amazon:
Don't forget to pin this!