Compact appliances are a great way to maximize space in a granny pod.
Granny pods (or granny flats) are a great housing solution for many people. From senior citizens to millennials and everything in between. While not as small as a tiny house, a granny pod is still small – usually around 400-500 s.f. or about the size of a two car garage. A granny pod needs to take advantage of every single square foot. Especially in the kitchen.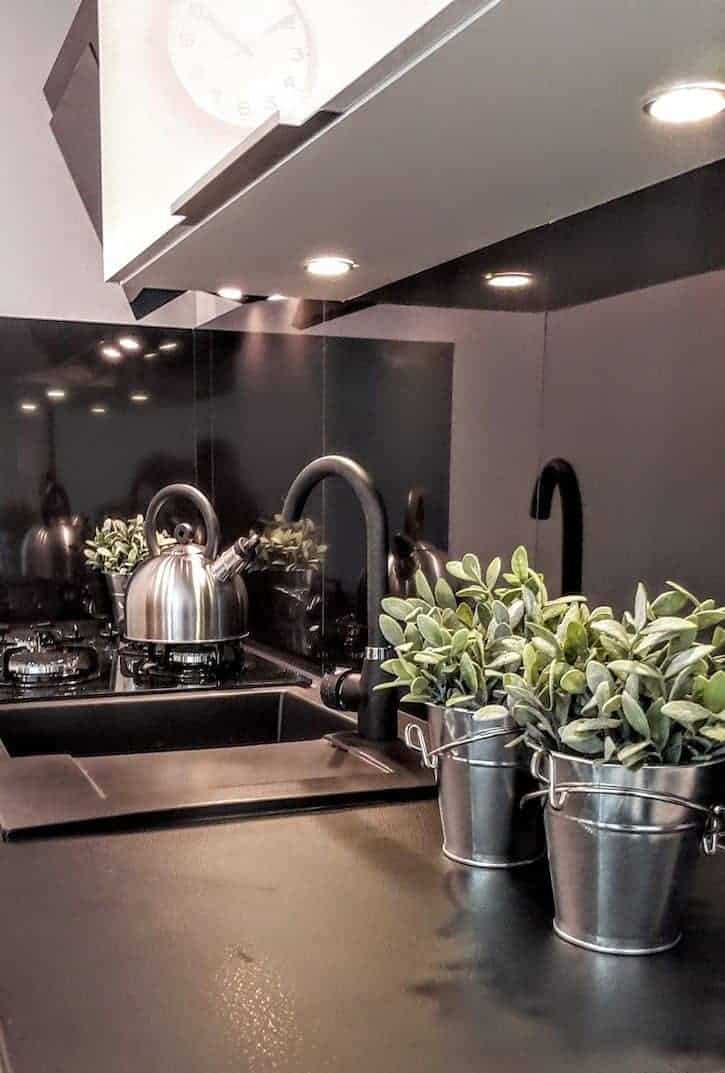 You could install this Avanti 36″ Combo Kitchen (sink, cooktop, fridge & storage), and be done. But, if you're looking for something a little more conventional and that has more counter space, then read on.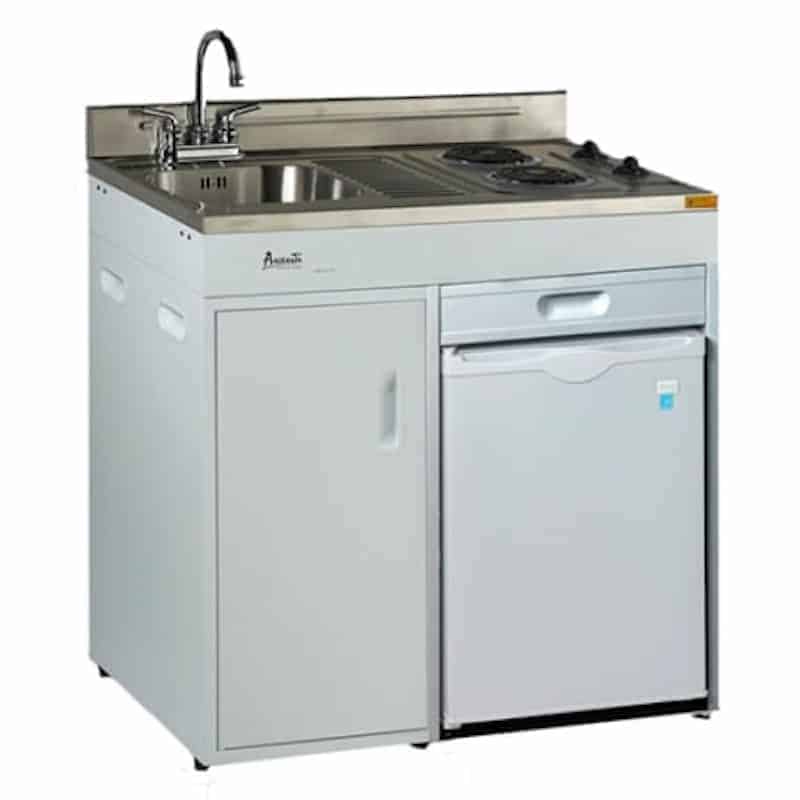 Granny Pod Kitchens
At the bare minimum, the kitchen will need a sink, a refrigerator and some counter space. It will also need something to heat food: a microwave, a toaster oven, a countertop induction cooker, or a full size range/oven. Finally, a dishwasher would be nice.
When planning a granny pod kitchen, you don't need to reinvent the wheel. Do a little research by checking out HGTV's Top 6 Kitchen Layouts (with blank sketch templates to download), and BHG's Secrets of Successful Kitchen Layouts. Most granny pod kitchens will be arranged in a "one wall" layout, "one wall" with an island, or a galley. No matter which layout works best, you want to make every square foot work and get the maximum amount of counter space that you can. Compact appliances will do just that.
Compact appliances look and function like regular appliances; they are just scaled down versions. They are not as small as some appliances in a tiny house, but really fall in between tiny and regular sized. Compact appliances are perfect for a kitchenette, basement or studio apartment, or granny pod.
With that in mind, I've gathered this list of compact appliances that would be perfect for a granny pod. In addition to the kitchen appliances, I also included washer and dryer sets.
A final thought before we get to the list, if you're interested in creating a zero energy home, consider choosing electrical appliances, rather than gas. Then, all your appliances can be run by renewable energy that your home generates.
Granny Pod-Friendly Appliances
Refrigerators
Refrigerators are the number one space hog in a granny pod kitchen. A standard refrigerator can be as big as 36″x36″x70″. Luckily, several manufacturers have a compact option that is perfect for a granny pod. Hop over to my post 12 Compact Refrigerators for Your Granny Flat for details.
Range/Oven
The standard kitchen cooktop range with an oven below, whether it's a free standing unit or a slide-in, is 30″ wide. Several manufacturers offer a smaller compact version that is 20″ wide. That extra 10″ provides some much needed counter space in a small kitchen.
Dishwasher
The standard dishwasher is 24″ wide, and while it doesn't take up any counter space, it does take up an entire base cabinet. Several manufacturers offer a compact version that is only 18″ wide. While it's only a bit smaller, that 6″ can be useful in added cabinet storage.
Another option is a dishwasher drawer, which is 24″ wide but only 18″ tall. A single dishdrawer can be installed, or two units can be stacked. Fisher and Paykel offer a single dishdrawer (shown below) or a double drawer.
Washer & Dryer
There are a few options for laundry in granny pods. Some regular washer and dryer units, like this GE front load pair, can be stacked.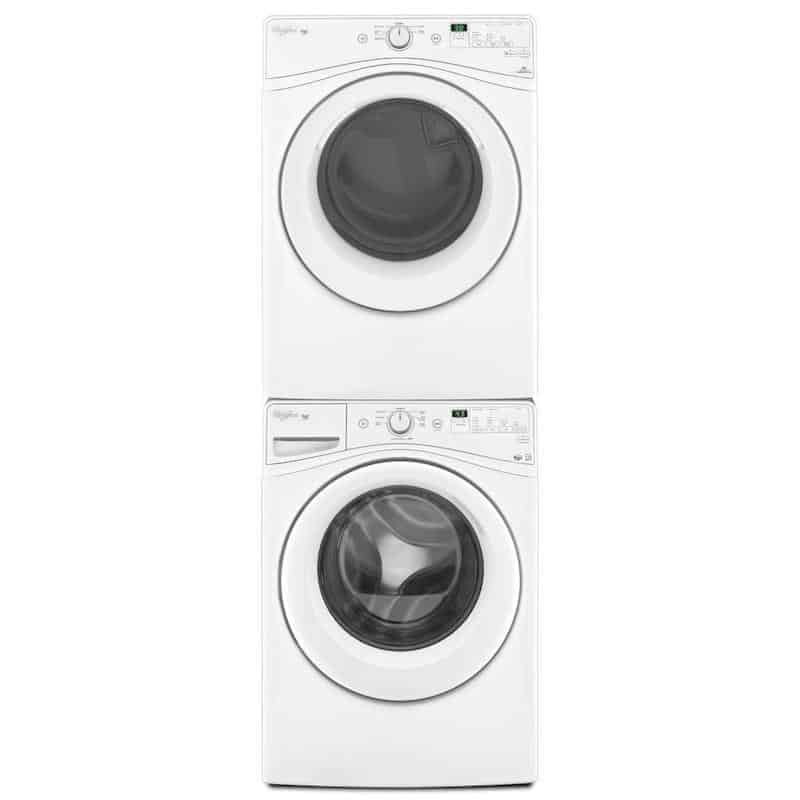 A more economical option is the stacked laundry center – the washer and dryer are one tall unit.
Finally, the All-in-One Washer Dryer combo is the ultimate space saver. While it's a bit more expensive than the laundry center, it's about the same as the stackable units. But, the real benefit is that it does not need to be vented to the outside.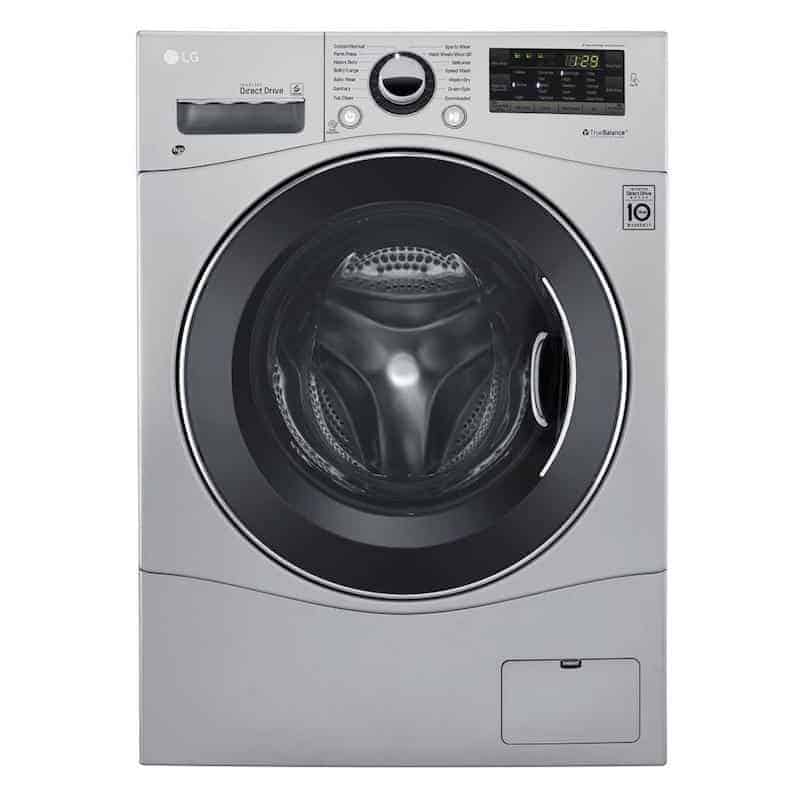 Compact appliances can provide the ideal compromise between space requirements and functionality in a granny pod.
Be sure to pin this: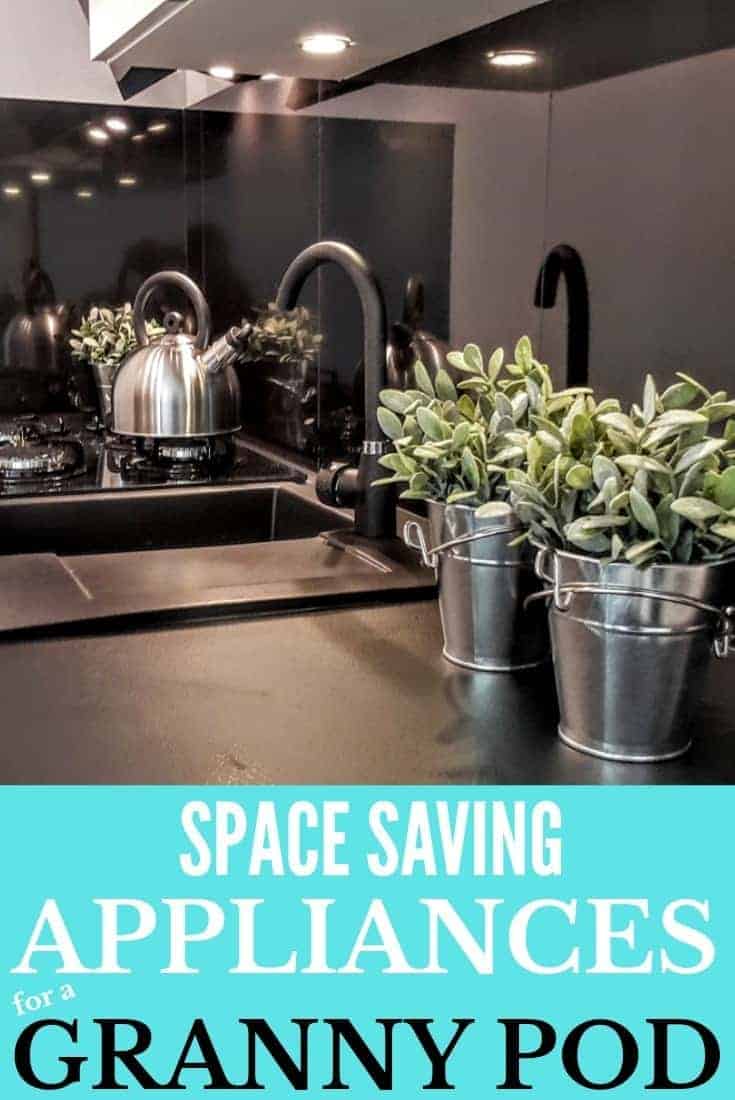 Thinking about putting in a granny flat or granny pod? Our Granny Flats – Preliminary Planning Checklist can help, and it's free!