I'm excited to announce that I recently became a Certified Living in Place Professional (CLIPP™) through the Living In Place Institute™! In this post, I'll be explaining a bit of the program's ideas and answering the question "What is Living In Place?"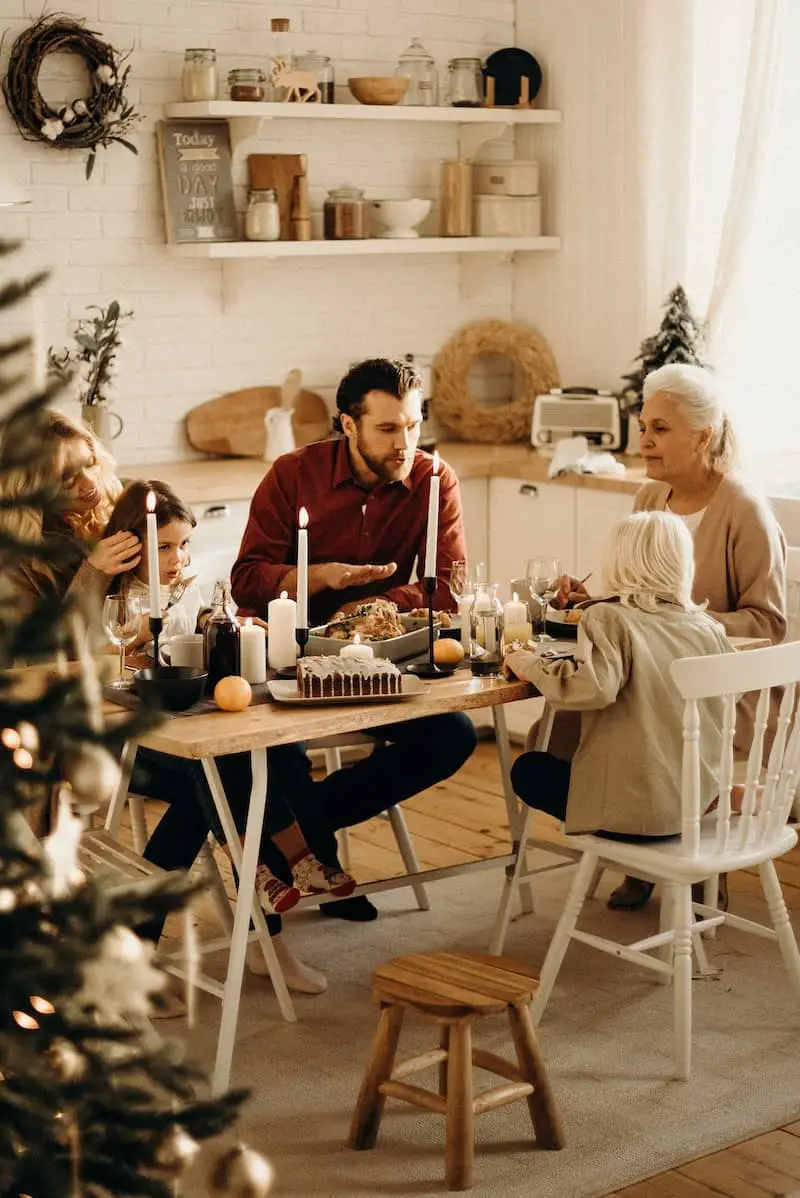 Many people are familiar with the idea of Aging in Place – remaining in your home as you grow old. The National Association of Home Builders introduced its Certified Aging in Place Specialists (CAPS) program in 2001.
The program teaches remodeling professionals how to modify homes specifically for seniors. With Aging in Place modifications, such as adding grab bars or widening doorways, homeowners will ideally be able to remain in their home as they grow old.
What is Living In Place?
The Living in Place Institute™ was established in 2013, and takes the idea of Aging in Place to the next level. Their mission is "All homes – safe – healthy – comfortable …. for Everyone!"
Rather than focusing solely on seniors (who are only 20% of the population), Living in Place's goal is to make all homes accessible for everyone. All ages. All abilities. 100% of the population.
Living In Place (LIP) not only allows a homeowner to comfortably age in place, it also allows friends and family of all ages and abilities to visit.
It allows a teen athlete to easily maneuver through the house on crutches after an injury or surgery. It gives a disabled person the independence of staying in their own home.
So, what does all that really mean and how do you apply it?
What is Living In Place? Safe Homes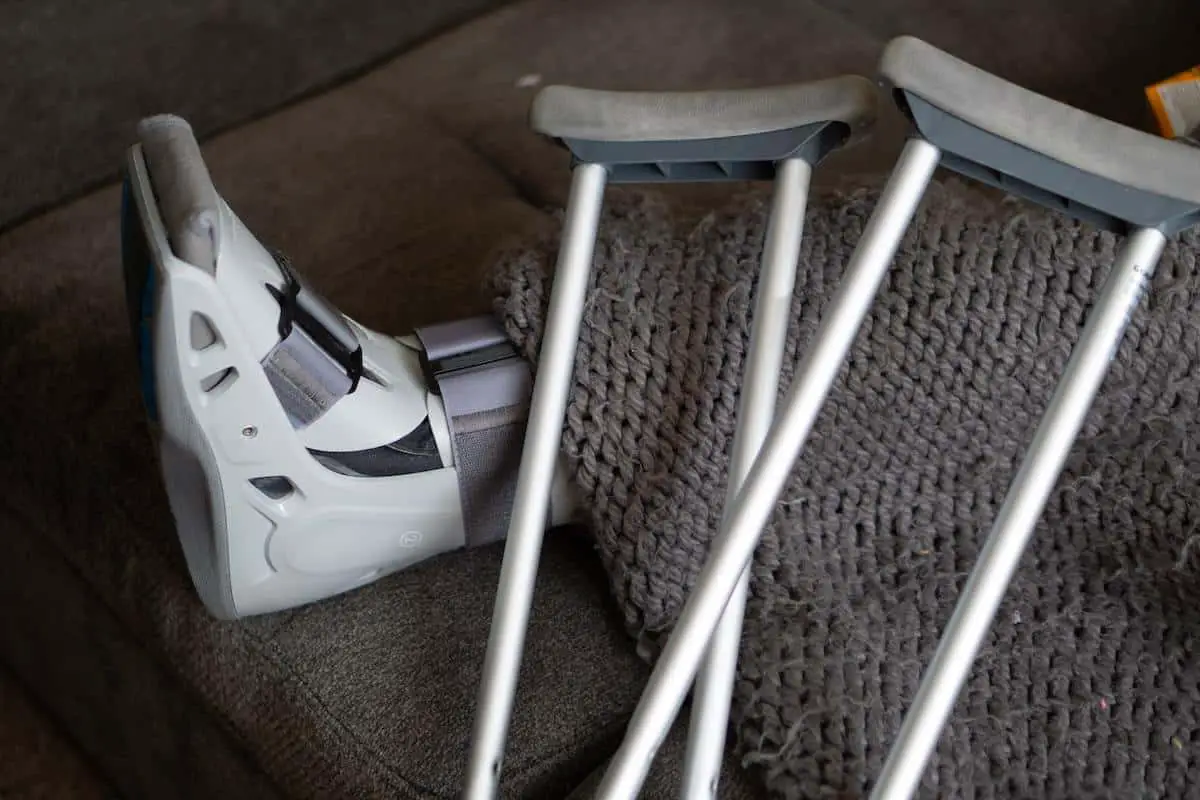 One of the core principles of Living In Place is a safe home for everyone. The goal is to eliminate hazards and barriers for people of all abilities, including those with memory or cognitive issues.
According to the CDC, 36 million older adults fall each year. Over 70% of those happen at home, and 30% require hospitalization. However, it's not just seniors that fall – the leading cause of non-fatal injuries in children is falling.
Adding hand rails on both sides of stairs, removing throw rugs (the most common cause of falls), installing non-slip flooring, and improved lighting are a few ways to prevent falls.
Living In Place is more than just fall protection.  Smoke detectors with alarms that can be seen, heard and even vibrate, induction cooktops that reduce the risk of burns, and "smart" home features like video doorbells, all can add to the safety of the home.
Accessibility
A key component of a safe home is accessibility – the capability to enter and function in a space, no matter the person's abilities. Or, the duration of those disabilities.
There are almost 800,000 knee replacement surgeries per year in the United States. An additional 450,000 hip replacements and 100,000 ACL reconstructions are performed. That's 1,350,000 surgeries a year!
On average, patients will spend two to four weeks using some kind of assistive device, such as a walker or crutches. Fewer than 4% of homes would be accessible to someone recovering from surgery.
While recovering from surgery is a temporary problem, why not have a home that is permanently accessible?
In an existing home, an easy improvement project would be to add grab bars in the bathroom. If you're doing a full bathroom remodel, include a large curbless shower that has a handheld shower head, and a shower seat.
When designing a new home, plan for 36″ wide doors (instead of the usual 30″ wide doors)  and wider hallways for future accessibility. Design a floor plan with single floor living. Use a combination of lowered finish floor height and low slope walkways to create a zero-step home entrance.
What is Living In Place? Healthy Homes
A Living In Place home promotes health and wellness. Improving indoor air and water quality, preventing mold and mildew, and selecting products with low volatile organic compounds (VOCs) reduces the possibility of sickness caused by the home environment.
Swapping out regular lightbulbs for color changing LED lightbulbs can help to balance circadian rhythms, which helps with better sleep at night and function during the day.
Adding a personal hygiene bidet toilet seat is a relatively simple way to stay clean and healthy. A larger project, like installing a radon mitigation system, will improve the home's air quality.
What is Living In Place? Comfortable Homes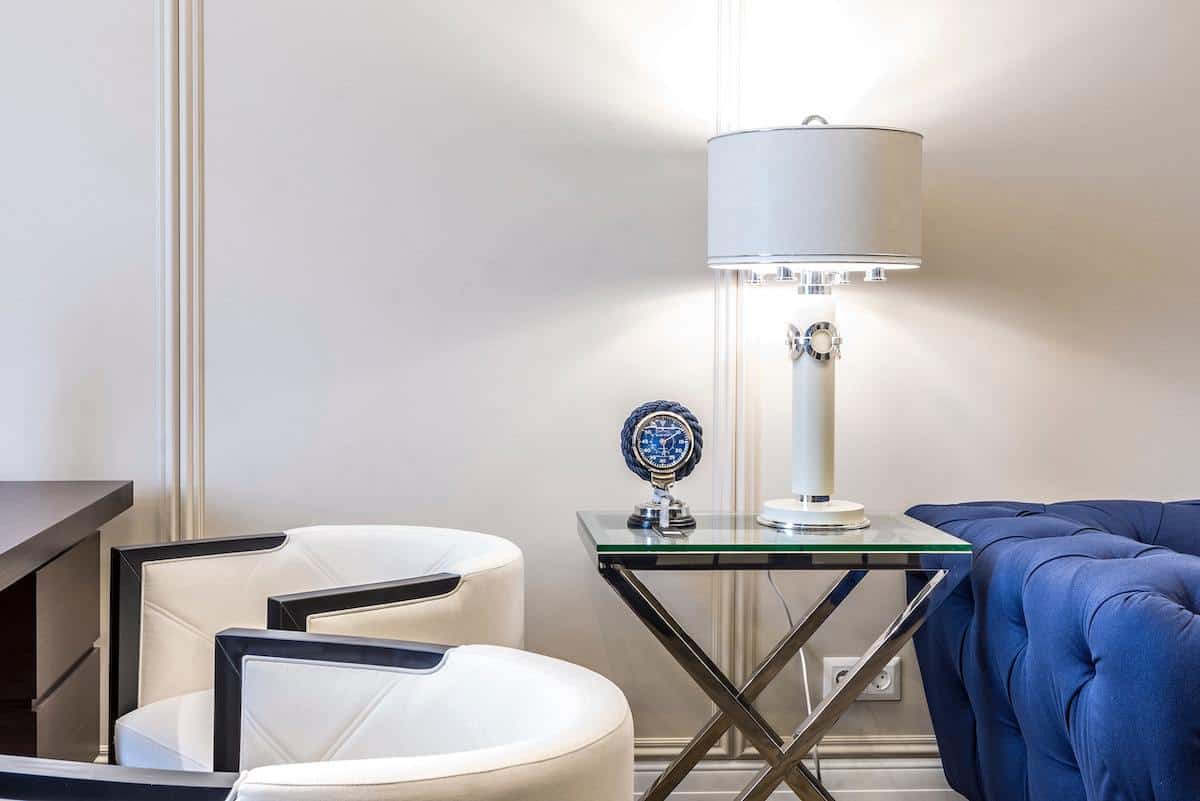 At this point, you might be thinking a Living In Place home is going to look like an "old person's home" or a hospital. Who wants to live in that kind of house??
Thankfully, that doesn't have to be the case. With good design, and stylish selections, an LIP home can look just as nice, or nicer than, a "regular" home. Take a look at the Forever Living in Place Home, designed by LaDonna Eriksen of Interiors by Design.
Doesn't look like a hospital to me! It looks like a beautiful, spacious and very comfortable home.
Accessible can be quite stylish. Grab bars now come in all kinds of designer options: as towel bars, toilet paper holders, or corner shelves. They come in designer colors, shapes, and materials.
A comfortable home is more than just one that looks nice. Kitchen cabinet drawers allow you to see everything without bending over. Interior cabinet lighting makes it easier to find items. Heated floors make getting out of bed on a cold winter morning a little nicer.
Small changes can add up to a very comfortable home. And, what could be more comfortable than being healthy and safe?
I hope I have sufficiently answered the "What is Living In Place" question. A home designed with the these principles will be safe, healthy, and comfortable for everyone. All ages. All abilities.
Doesn't that sound nice?
Click here to find a local Certified Living In Place Professional™ to help with your next project.
Pin this for later!