This 1970s bathroom remodel has been twenty years in the making. When we bought our 1970's ranch style home in 1996, it was pretty much in original condition.
Which translates to "dated": an Avocado Green kitchen, a Harvest Gold bathroom, shag carpet, bad wallpaper, odd lighting fixtures, and dark wood trim, just to name a few features.
Over the years, we've put on an addition and updated almost everything. Except for the 70's bathroom. But, it's finally done!!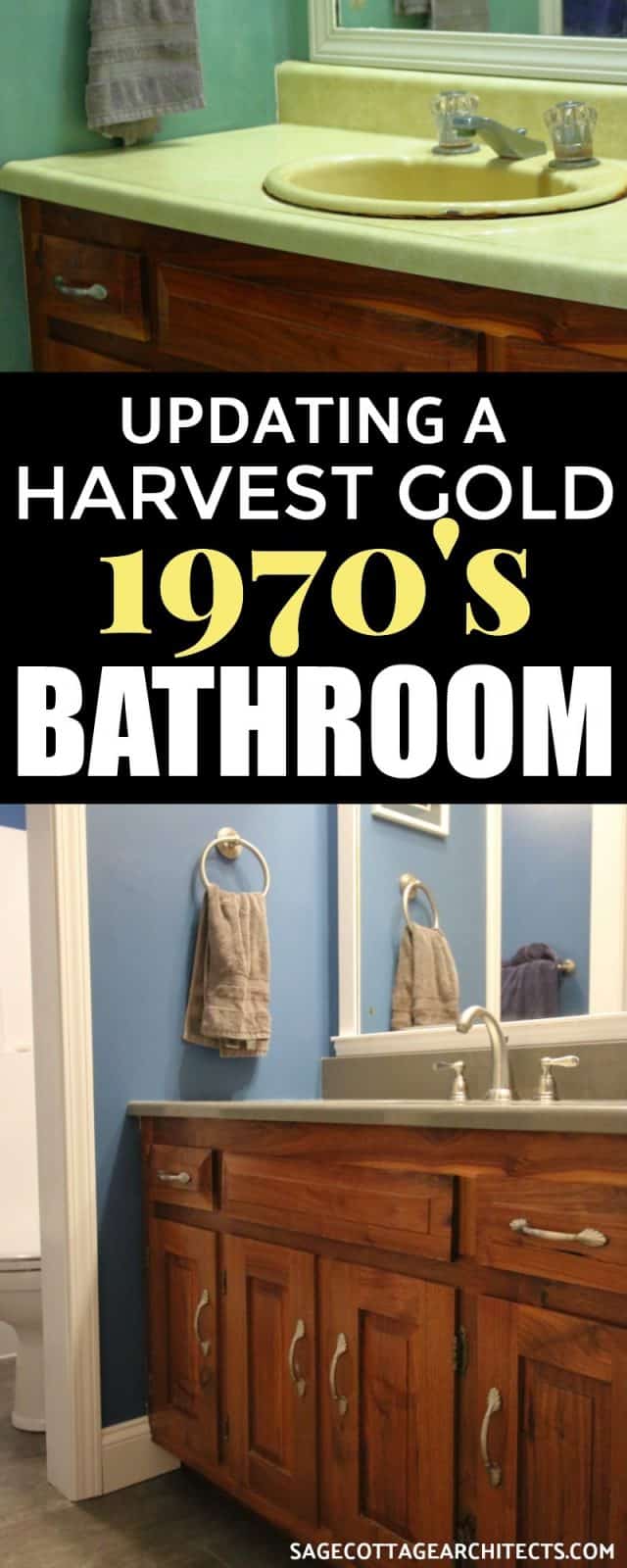 Here's a quick recap on this project: we hired a remodeling contractor to complete several projects around the house, including the kitchen and this bathroom.
We picked out ceramic tile for the shower walls, porcelain pavers for the floor, quartz countertops, etc., while the contractor worked on the kitchen. We even ordered the vanity countertop.
And then he stopped showing up.
We realized we had two choices: try to find another contractor and wait for him to be available, or do the work ourselves. We decided to do it ourselves, so we scaled down the project, adjusted the design and completed the remodel.
1970s Bathroom Remodel Before & After
Here are a few of the before and after pics. The framed door opening had swinging saloon doors – makes me chuckle every time I think of about it.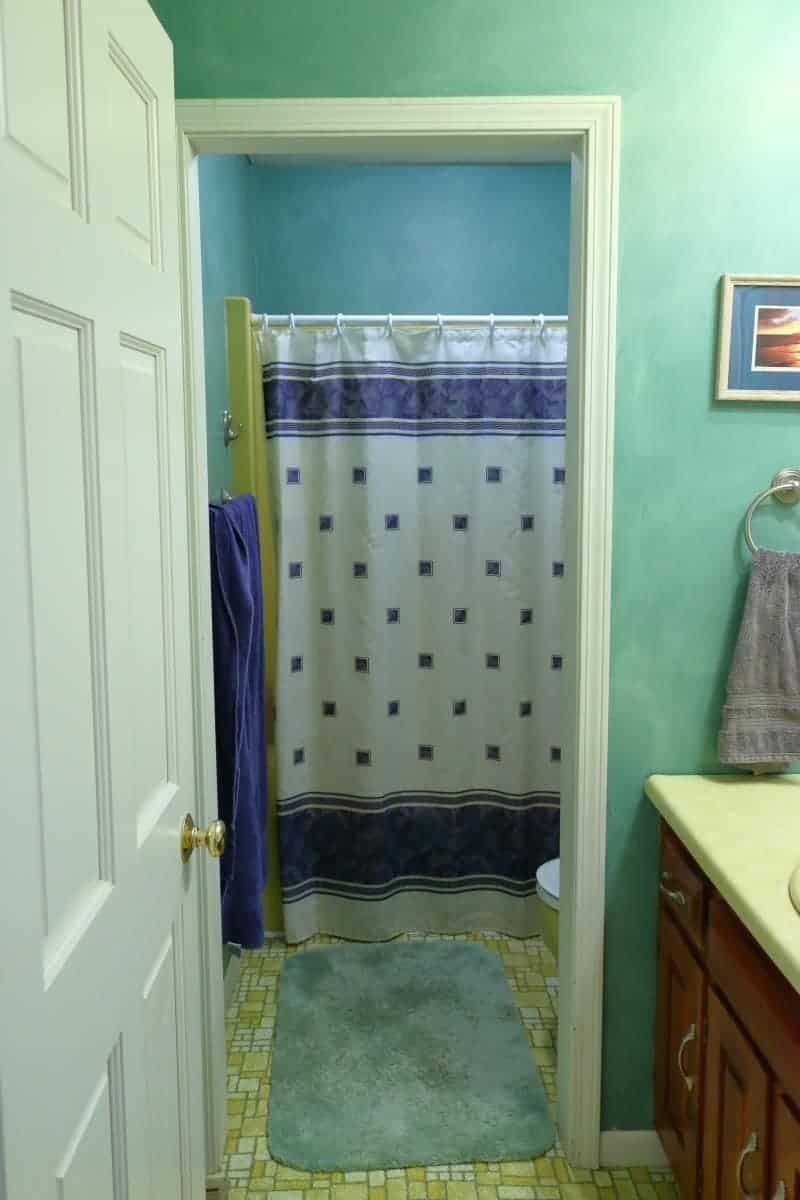 View from the hallway back to 1977.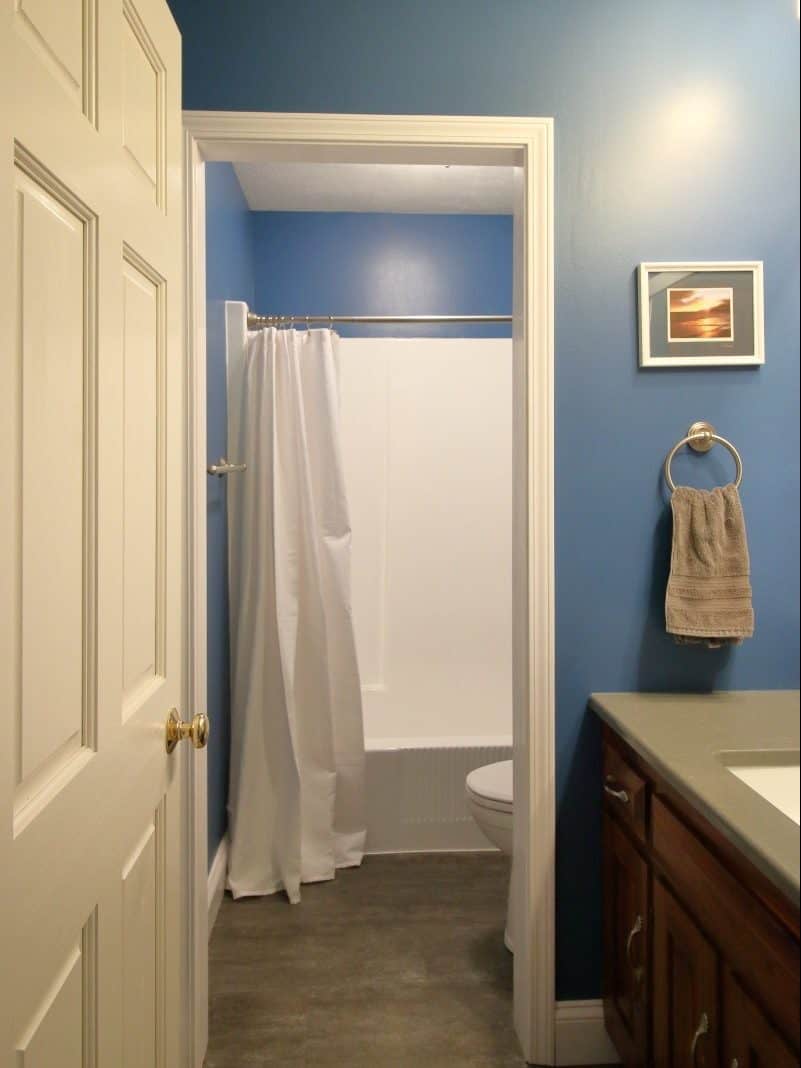 View from the hallway in 2018!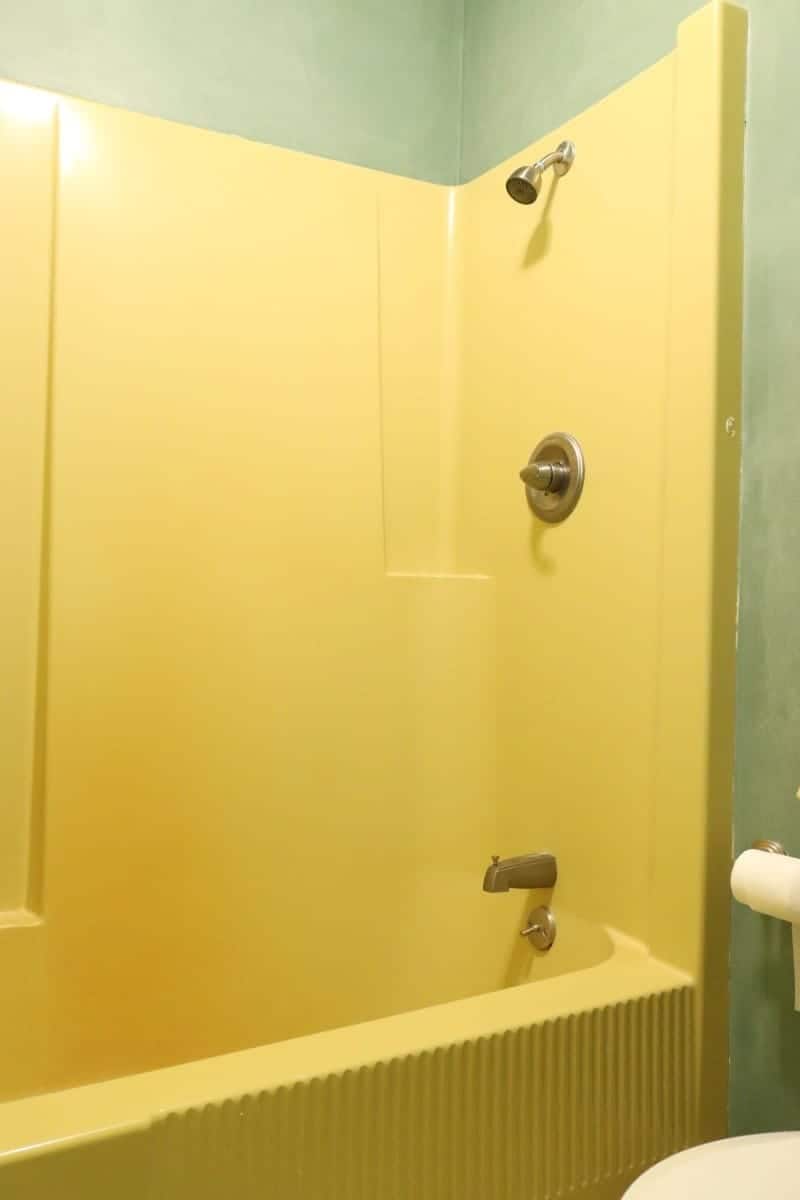 Harvest Gold fiberglass tub/shower unit. Hello, 1977.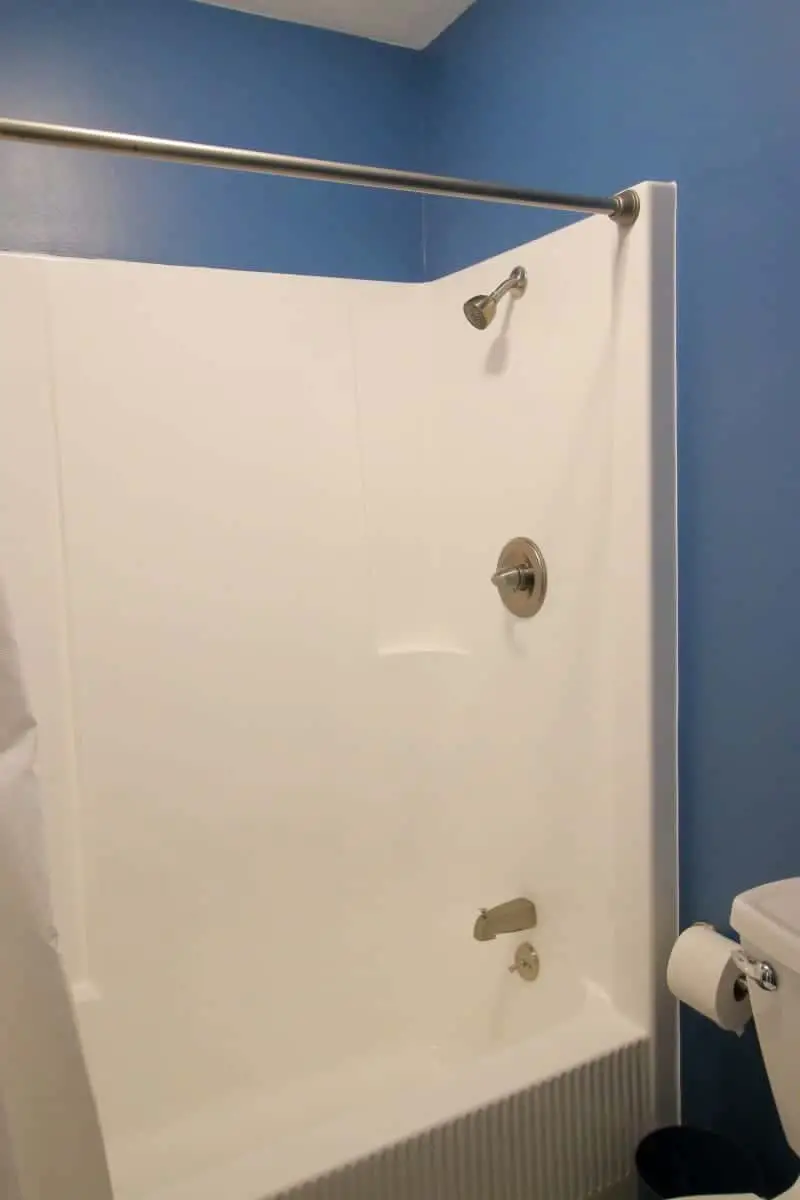 Same tub/unit, but now it's white. Magic!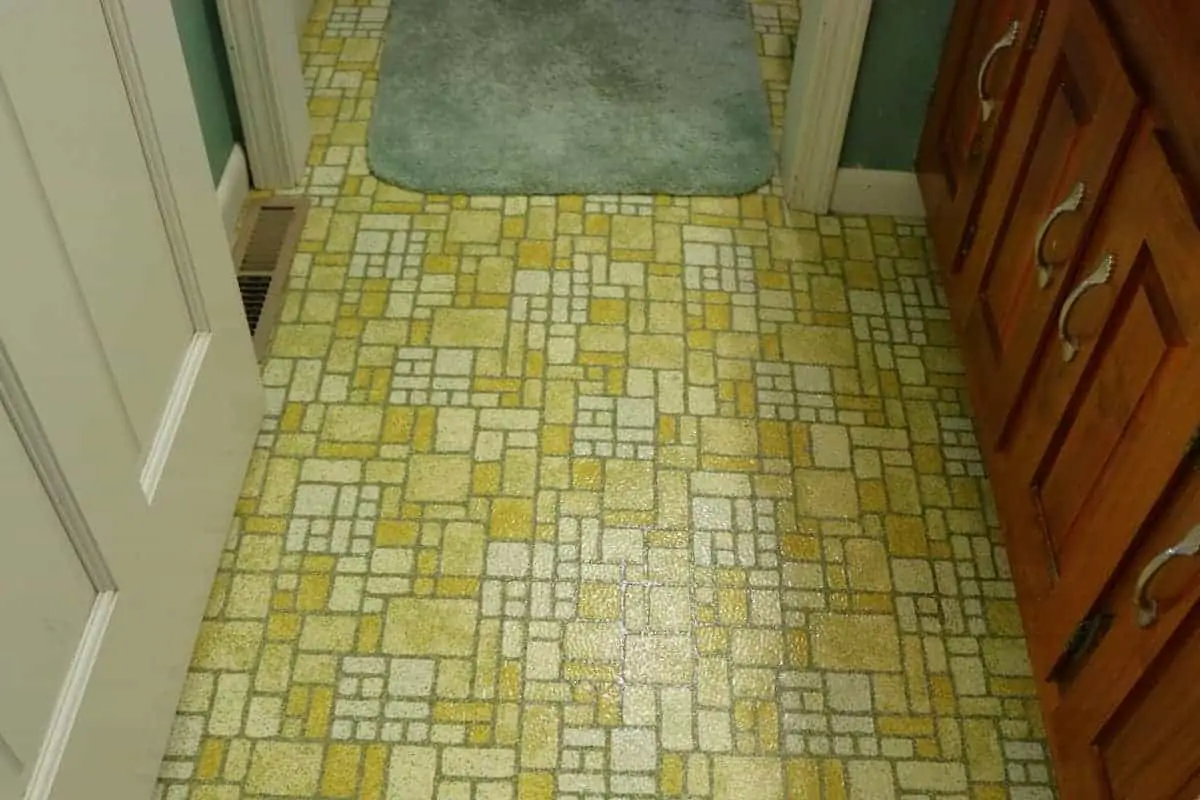 Sheet vinyl floor, circa 1977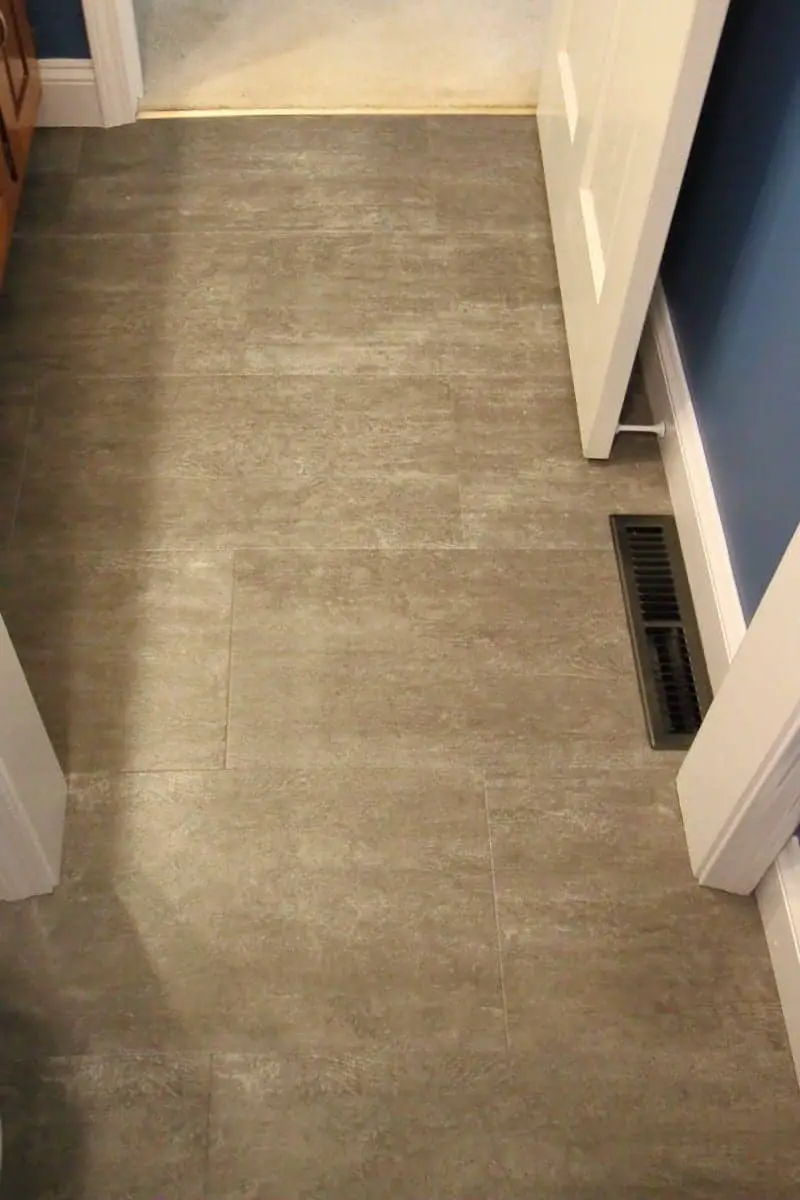 New luxury vinyl tile floor. Pretty, pretty, pretty.
1970s Bathroom Remodel Posts
As we remodeled the bathroom, I created a series of posts which detailed our design process and progress. The posts are:
While the bathroom remodel didn't go exactly as planned, we're still really happy with the results. The most important thing is that we've said goodbye to the 1970's yellow. Hopefully, this bathroom remodel will last as long as the original.