We're finally beginning a long awaited small bathroom remodel, and I couldn't be more excited! Today, I'll be sharing some of the design decisions to be made as we update this very yellow Harvest Gold bathroom.
To see all the before pictures, check out My 1970's Bathroom Remodel – Before.
We've lived here for over twenty years, and are finally updating the hall bath of our 1970's ranch home. One of our first jobs was to decide what we would keep and what needed to be replaced.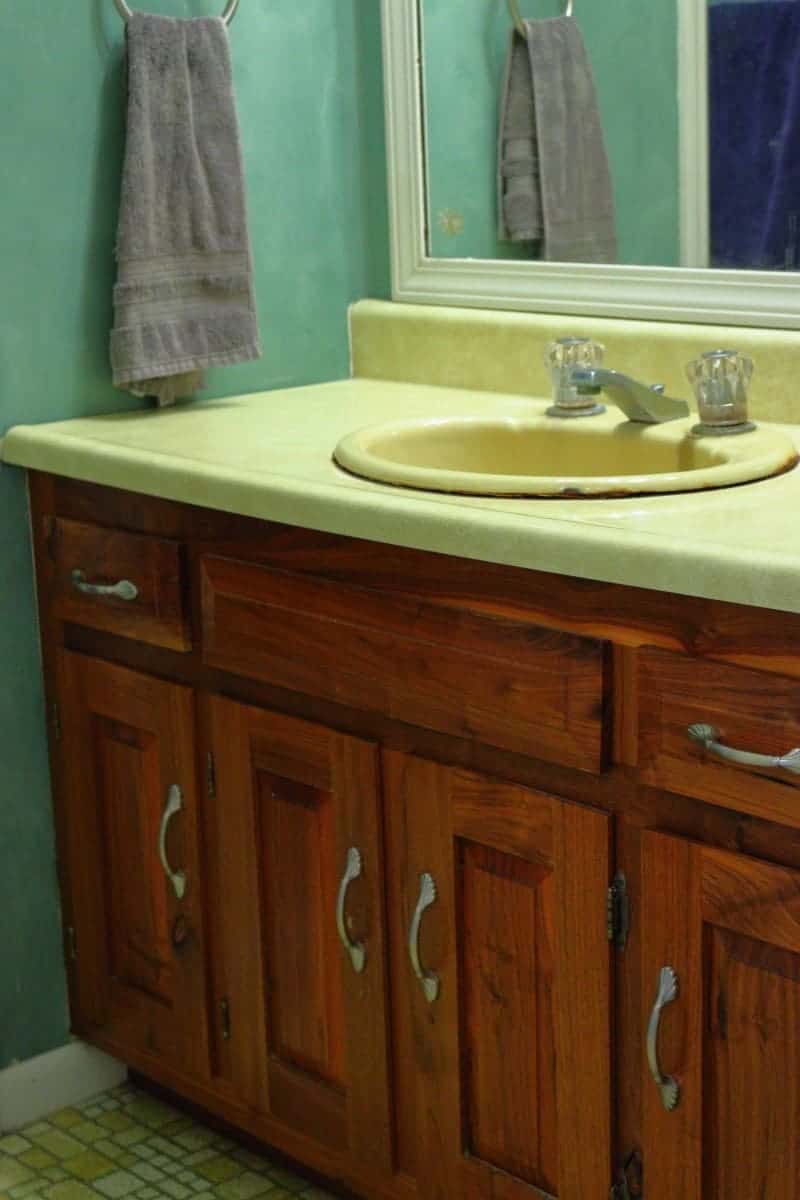 Small Bathroom Remodel – What to Keep
Vanity
We'll be keeping the vanity in the bathroom. It's a custom cabinet that matches the cabinets in the kitchen, pantry, and master bathroom. It's a little orange-y, but the wood is very pretty.
Medicine cabinet
The medicine cabinet is also custom and matches the other cabinets, so it will stay.
Small Bathroom Remodel – What to Replace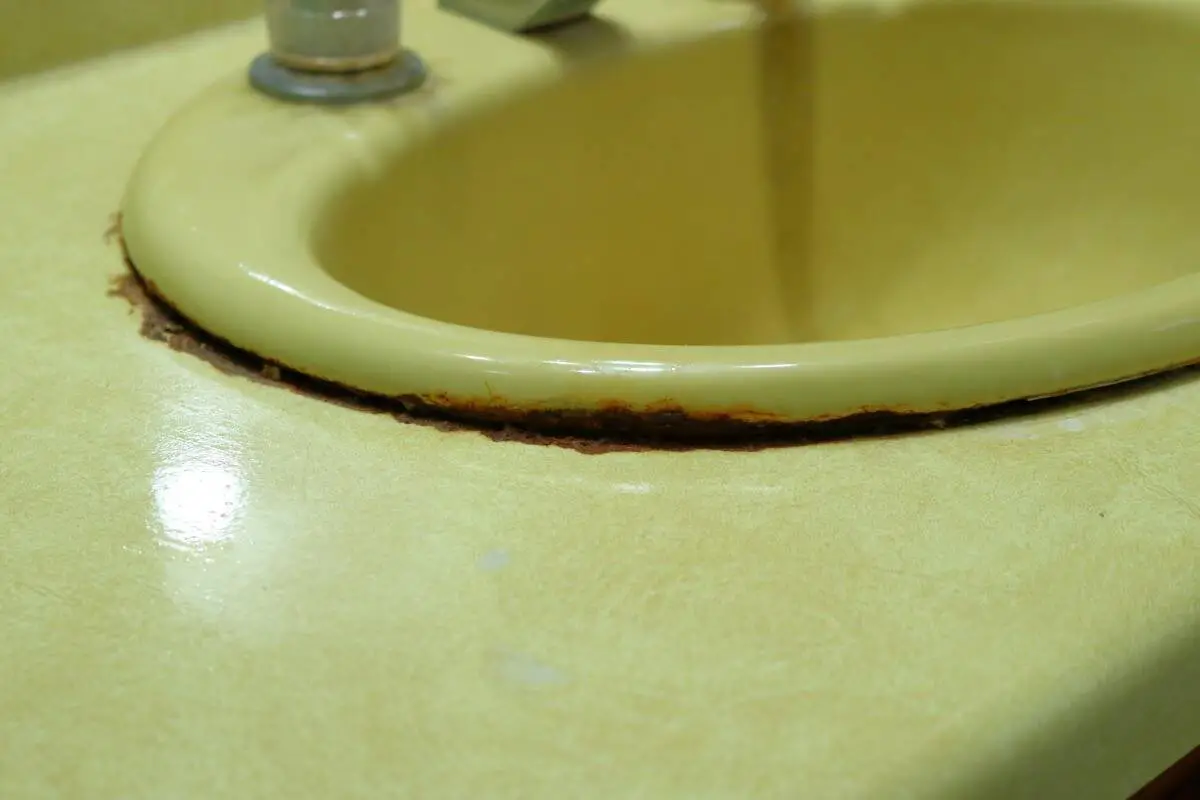 Bathroom Sink
I'm planning on replacing the drop-in sink with an under-mount sink, which will be so much easier to keep clean and gives a much more clean, modern look. It will probably be something like this Kohler rectangular sink –
Bathroom Vanity Top
The plastic laminate Harvest Gold countertop has got to go. The seal between the sink and the countertop has just about completely deteriorated, and the particle board from the countertop is crumbling and falling inside the cabinet. Yuck!
There are so many choices for countertops right now, and choosing one can be completely overwhelming.
First, you have the material choices: marble, granite, solid surface (like Corian), cultured marble, quartz, recycled glass, ceramic tile, and plastic laminate. Then each of those materials can have several different manufacturers, and what seems like a bajillion color choices each with names like Ocean Storm or Burled Beach.
We're leaning towards a quartz vanity top, mostly because we like the durability and look.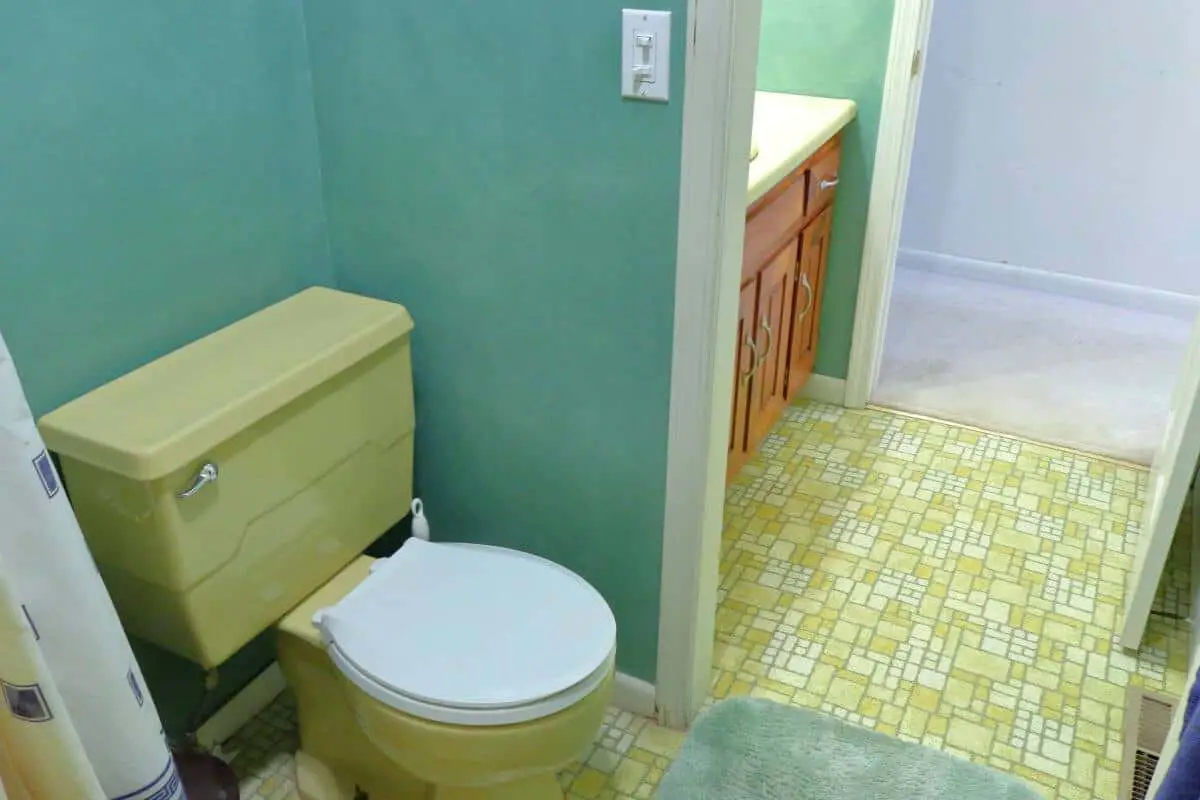 Toilet
Like the vanity top, choosing a toilet can be a bit too much. Which is a bit ridiculous – I just want something that's going to work. Consistently.
Here are a few of the design decisions you need to make just for a toilet: round bowl vs. elongated; comfort height vs regular height; one piece vs. two piece; gravity flow vs. pressure assisted; one flush vs. dual flush; white vs. bone vs. almond; square tank vs. rounded tank; this manufacturer vs. that one; and finally a modern look vs. a traditional look vs. a vintage look.
Seriously?? I just want a white toilet that I don't have to plunge.
This decision is still up in the air. My husband's vote is to keep the old one – it's reliable and who cares if it's yellow. But, for me, the most likely contenders are Kohler's Cimarron and American Standard's Champion
Tub/Shower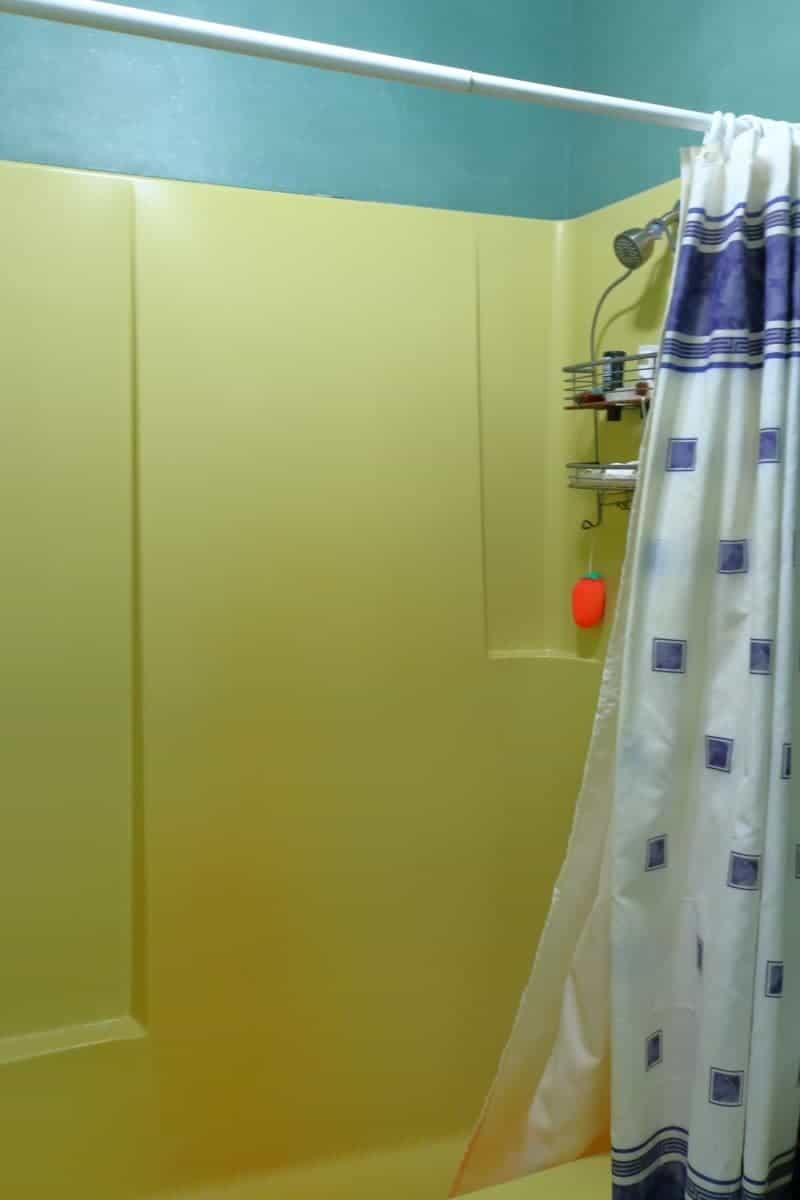 Niiiice, right? The fiberglass tub/shower unit will also be replaced. This bathroom is off the kitchen and main living areas, so it really serves as a guest bath/powder room. But, the shower definitely gets daily use from one of the kids. We've decided to keep a bathtub in here since the only other tub in the house is a big whirlpool in our master bath.
There are several tub options: freestanding or clawfoot, alcove (regular depth or soaking depth), tub/shower combination, or just a shower. The size, location and function of the bathroom really narrowed our decisions down to a tub/shower combination. We're planning on installing an alcove tub with a full height tile surround.
We live out in the country and have well water, which is very hard and can have lots of iron in it. For that reason, we're going to stick with a shower curtain rather than a glass enclosure. I hate trying to clean glass shower enclosures. No matter what the latest Pinterest "trick" you try, you're still scrubbing and getting gunk out of the door tracks and little crevices. Blech. Much easier to toss a shower curtain in the laundry.
Flooring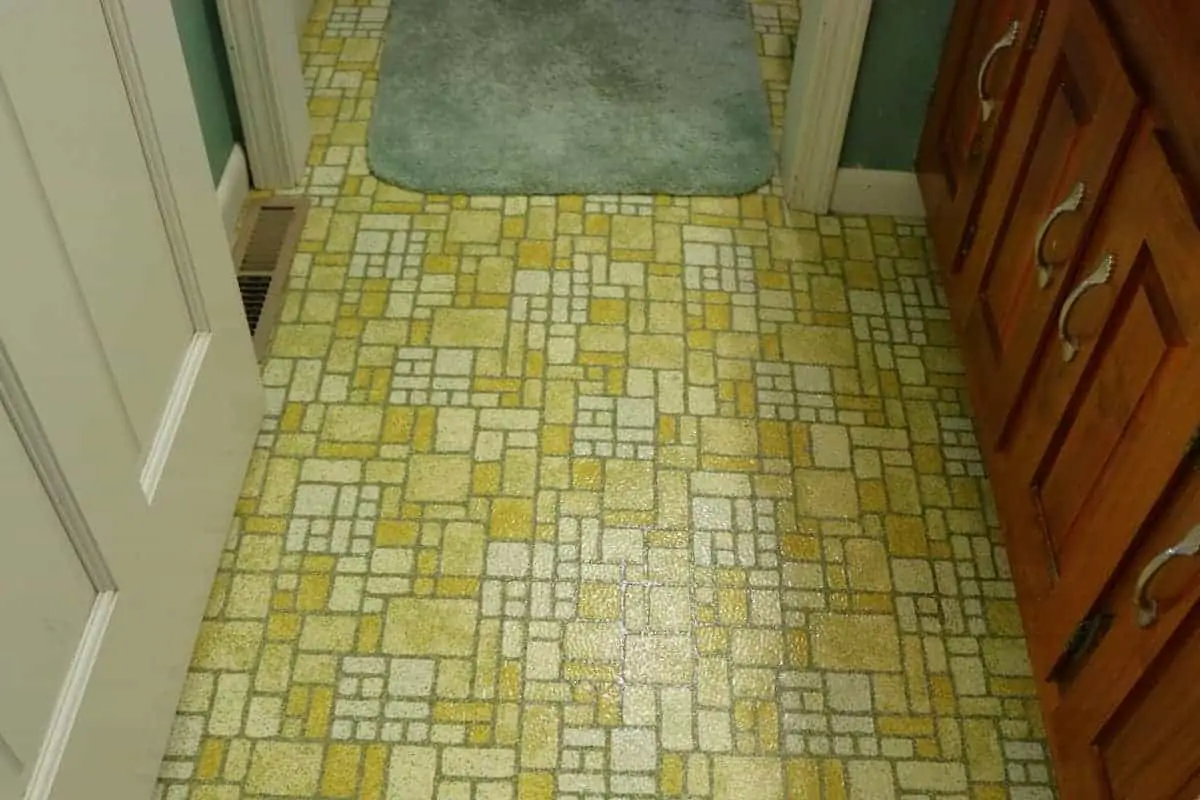 We're planning on replacing the yellow sheet vinyl flooring. I love the new trend of patterned tile, like this one:

But, since we are remodeling a very dated 1970's bathroom, I'm leery of doing something that will look equally dated in twenty years. With that in mind, we're looking at something neutral like this Esmer Ivory 12″ x 24″ porcelain tile:
Miscellaneous Items
Finally, we'll be replacing the light fixtures, baseboards and vanity mirror. But, that's all icing on the cake and we'll make those design decisions down the road.
Check out my post Material Choices for Our Bathroom Remodel to see some of our design choices.
SaveSave
SaveSave