Deciding to renovate a bathroom in your home is pretty exciting. And it's so easy to get caught up in the fun of picking out brand new things. But you need to remember to take a step back and make some practical decisions before you commit to any sort of design. Our bathroom remodel checklist can help!
Any remodeling project is filled with all sorts of things that you will want and need to keep track of when trying to plan what it is you are going to do, hope do and can afford to do. To help make things a bit easier, we put together a bathroom remodel checklist that will help you plan and organize your bathroom remodel.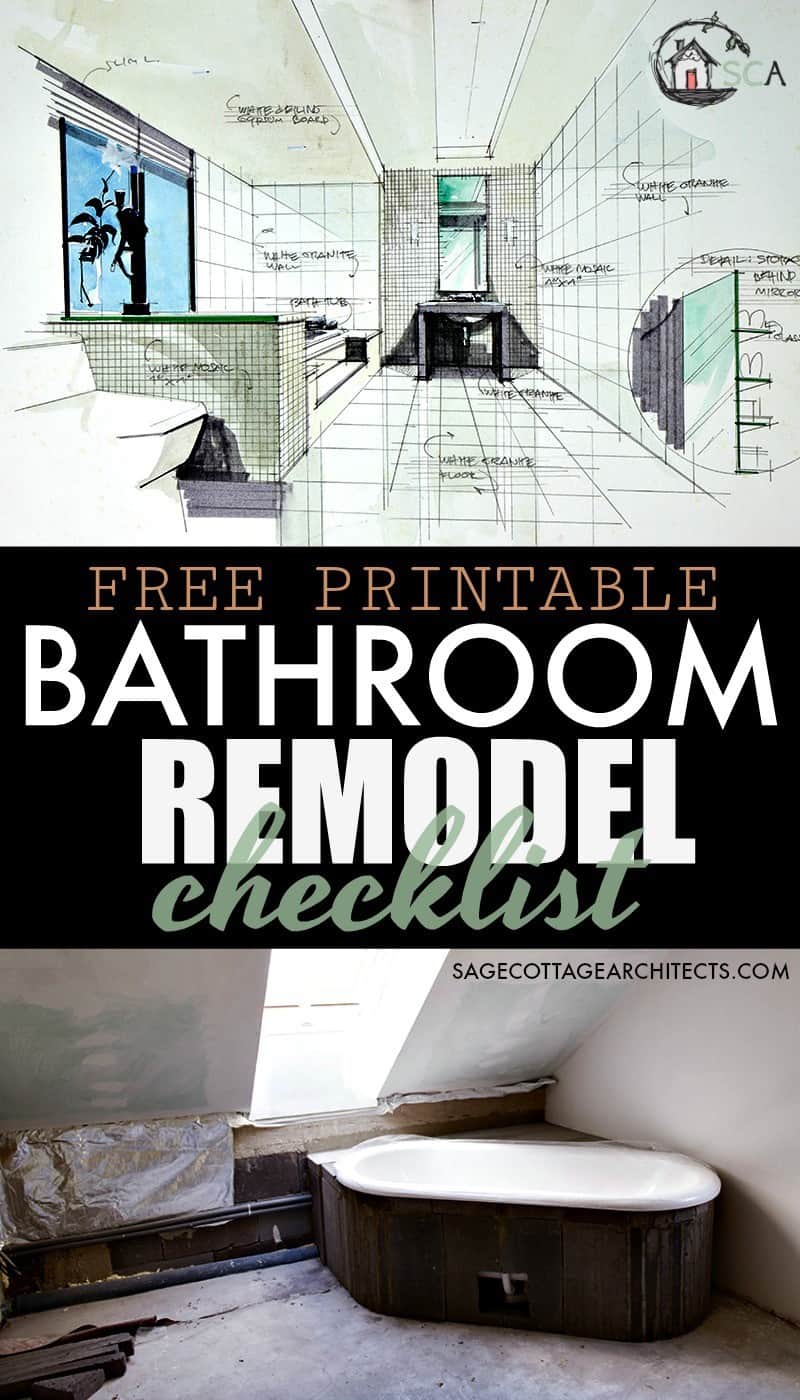 But before you can decide what goes and what stays, you need to make some pre-planning decisions that will affect your overall bathroom remodel.
Pre-Planning Your Bathroom Remodel
Budget
Budget is probably the single most critical factor driving your remodel project. If you don't have an idea of your maximum budget, any planning decisions you make will not be based in reality. Do yourself a favor and know your maximum budget.
I also like to plan for an "ideal" budget because that may be different from your maximum. Just because you can afford it, doesn't mean you should. You need to take into account your property value. A high end bathroom remodel in a moderate income neighborhood not have the return on investment. Be smart and practical when planning the right renovation for your home.
You also may want to take into account how long you plan to remain in your home. If you don't ever plan on moving, maybe the return on investment for you isn't as important as your comfort. In that case, it might be fine to aim towards the top of your budget.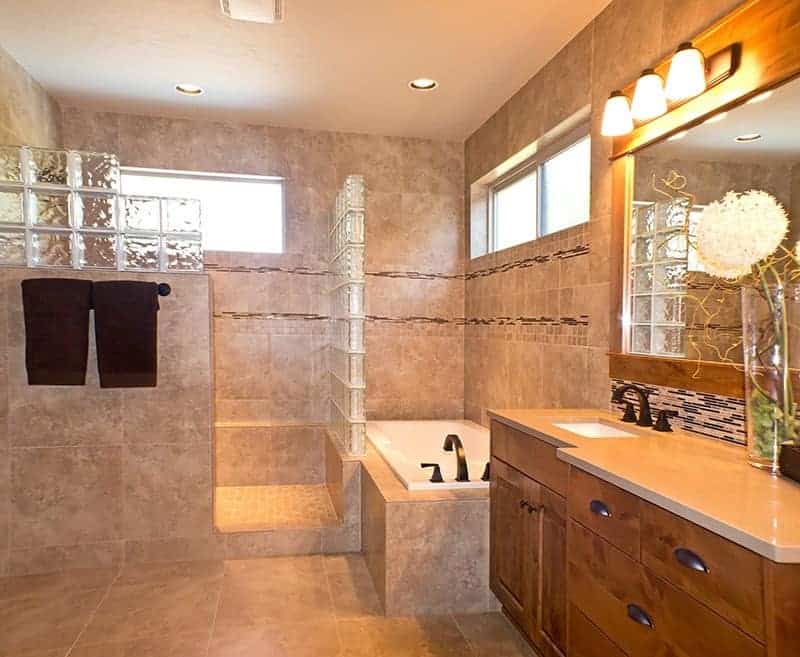 Time
If you have multiple bathrooms, time may not be as critical to you as a home with one bathroom, or if you have multiple bathrooms but also a very busy family who relies on multiple working bathrooms.
You need to know how much time you are comfortable being without a working bathroom while it is being renovated. This may affect whether your choose to repair vs. replace some items. It may also affect material choice. Ceramic tile takes longer to install that a one-piece tub surround for example.
Age
The age of your home can cause a lot of unforeseen issues when tackling a remodeling project. You must anticipate critical delays if you have an older home, especially if it has never been renovated before.
Make sure your planning process keeps the potential for delays with an older home in mind.
Other rooms affected
When you take on a remodeling project, it may have an impact on other rooms of your home. For example, if your bathroom is in your master bedroom, you may have to plan to have your sleeping arrangements modified until the project is finished. If there is extensive plumbing work on a second floor, some first floor rooms may be impacted during the plumbing modifications.
This can impact your budget as well.
The devil is in the details
Your bathroom renovation isn't just about the tub, sink and toilet. Don't forget to factor in expenses and design decisions for small items like medicine cabinets, soap dishes, toilet paper holders and towel bars.
Design
Your pre-planning decisions should involve having an idea of what design style you want your new bathroom to incorporate. Style will impact what items get replaced, your overall budget, and the time it takes to complete the project.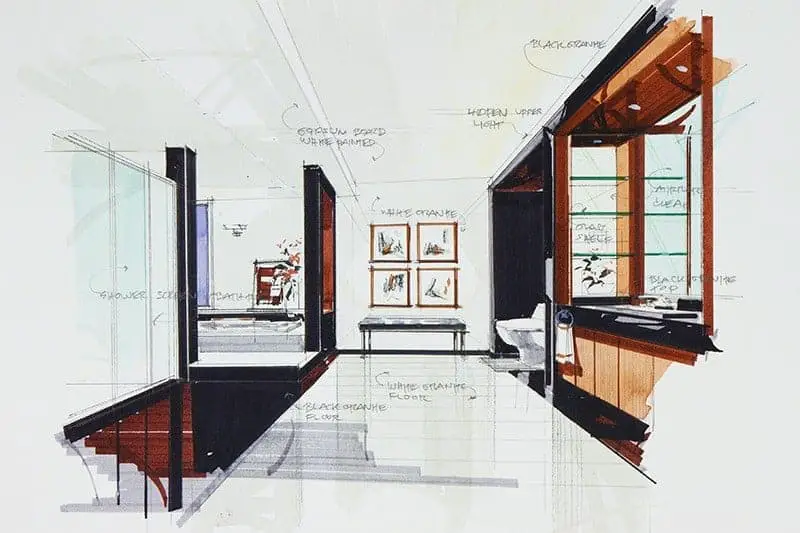 DIY or contractor?
As you evaluate your pre-planning items, consider who is doing the work. Do you struggle to even hold a hammer? Then you probably will hire a contractor to do everything. Can you install accessories and maybe even a toilet yourself? Or can you do everything except any plumbing work?
Keep in mind that a contractor will also have more knowledge of building codes and local requirements for permits and other items.
Having an idea of what you might do yourself will help you with your budget and time planning.
Bathroom Remodel Checklist
Once you have your pre-planning items organized and you have some direction, now is the time to take a look at the bathroom remodel checklist. This checklist itemizes each potential element of your bathroom.
You work down the list for each item, from major fixtures all the way down to vanity hinges and decide if you will keep the item, repair the item or replace the item. There is also a column for approximate cost for each item and a nice big area for notes.
There are also a couple blank lines to add your own items if need be.
If you are hiring a contractor, I would make two of these checklists. The first one I would go through myself to get an idea of my expectations. Then I would do a second one with the contractor because they may see things that you don't.
Some items that you would like to save money repairing, might not be able to be repaired. And some items that you thought you might have to replace, might be able to be repaired.
By doing this checklist twice, you will be able to find a balance between your needs and desires, and the practical reality that a contractor will bring to the project.
Grab the Checklist
Planning a bathroom remodel is an exciting time, hopefully this bathroom remodel checklist template will help you to organize your project.