Unless you are a devout minimalist, we all struggle with keeping our homes clear of clutter. No matter how much you declutter, you still have stuff. Our lives are filled with it. In a big house, there's plenty of places to stash all that stuff. But, in a small house like a granny flat, it's a lot harder. To live in a granny flat, you need smart storage ideas.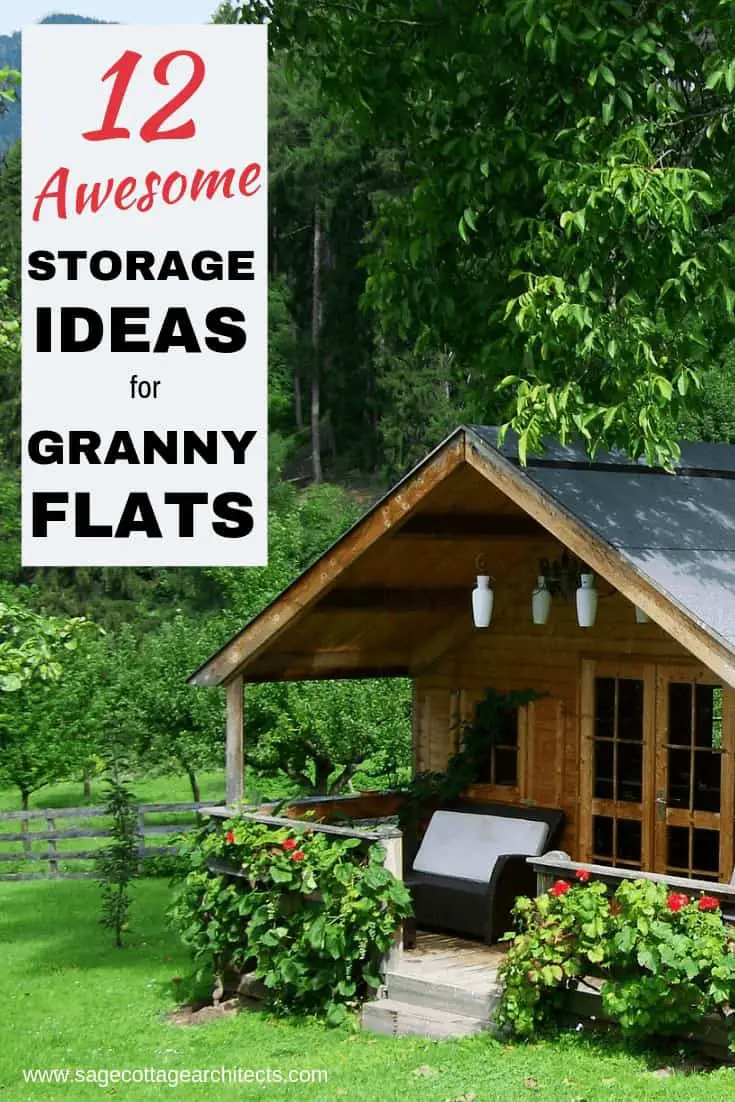 General Storage Ideas
If I had a granny flat, I would fill the spaces between the studs with storage shelves. While limited in width to the distance between wall studs (usually about 14″), you can make these as tall as you want and have one in most stud bays. They can also be covered by a cabinet door to hide the clutter. Find how-to instructions at The Family Handyman.
Underfloor storage, located between the floor joists and accessed by a hatch door, is perfect for longer term storage. Each storage bay, while limited in width, could be as long as 36″.
Kitchen Storage Ideas
Granny flat kitchens are very small, so it's a good idea to use space saving appliances like a compact refrigerator. To take advantage of a normally unused space, install under cabinet storage drawers in the toe kick area. The Family Handyman can show you how.
Cabinet manufacturer's have come a long way in providing the maximum amount of storage. Look for drawer organizers, spice racks, pull out shelves, tiered shelves, and back of door racks to get the most out of your cabinets.
Is there a little area of wasted space between the refrigerator and a wall? Why not fill it with a roll out pantry like this one from Instructables?
Ikea's Hemnes Shoe Cabinet can add additional storage without taking up a lot of floor space. Polished Habitat has a great post on fourteen ways to use it for extra storage in the kitchen.
Bedroom Storage Ideas
Like everything else in a granny flat, the bedrooms are small. Often, there is not enough room for a nightstand.  Rather than using a traditional nightstand that takes up floor space, try a smaller than normal wall mounted version. More Like Home, has a great DIY version.
You can find all kinds of under-the-bed storage ideas on Pinterest. But most of those still leave some unused space in the center of the bed. Similar to the bed in an RV, this DIY Queen Size Lift Storage Bed lets you access the entire space under the bed.
Bathroom Storage Ideas
There isn't a lot of wasted space in a small bathroom. But you can take advantage of some under utilized spaces. Some of the same features cabinet manufacturers have put into kitchen cabinets can also be used in the bathroom vanity. Drawer partitions, pull out organizers, back of door storage, and even pull out hampers are available.
For the DIY'er, this project uses dollar store baskets to maximize both storage and organization under the bathroom sink.
In a granny flat, you need to take advantage of some untraditional places for storage. Adding a shelf above the door can pick up some extra storage space. Do It Yourself Danielle has instructions to make a shelf to store extra toiletries and toilet paper. Add some decorative wood corbels to make it fancy.
Laundry Area Storage Ideas
The laundry area is another place to add in some smart storage. A rolling cart with three shelves will corral detergent and cleaning products, and can slide between the washer and dryer.
If the iron and ironing board were conveniently stored together, and you just had to open a cabinet door to use them, would you iron more? This decorative wood corbels can be recessed into the wall to save space, and even has light so you can see what you're doing. So there are no excuses for not ironing.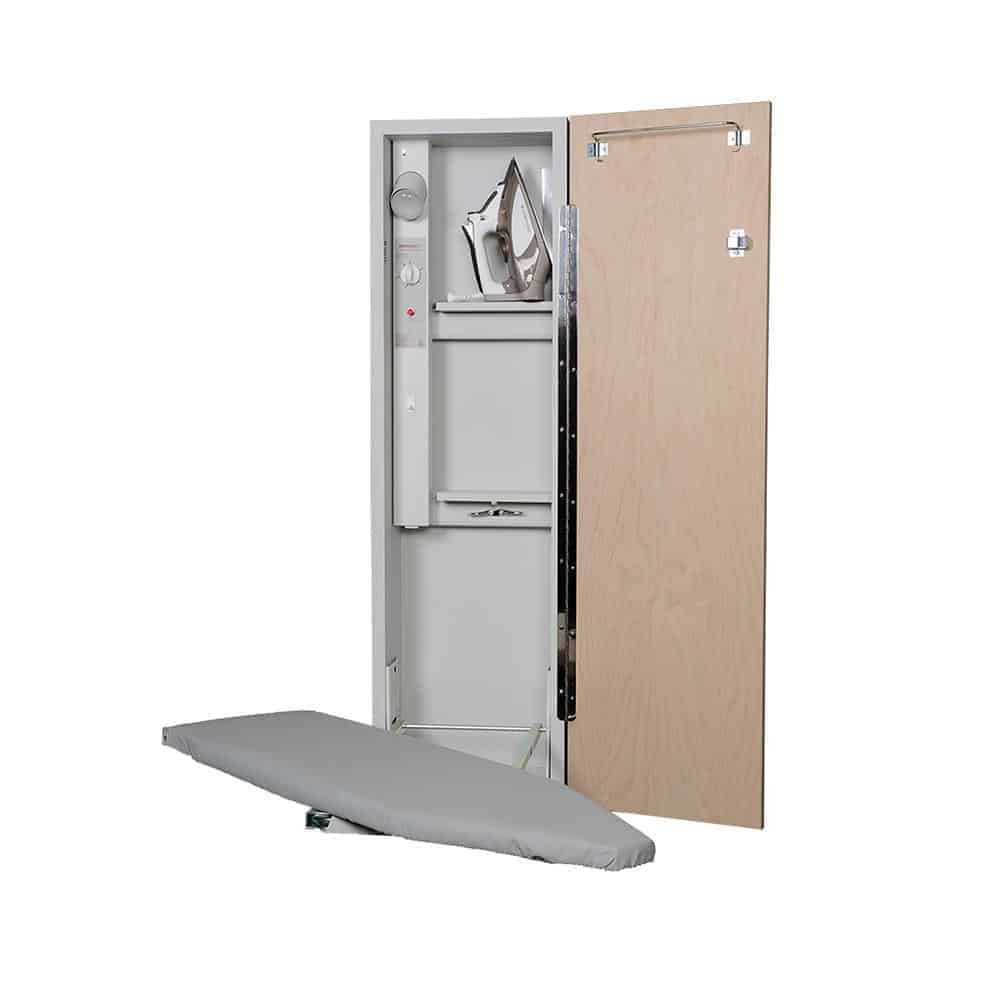 While a granny flat is small compared to most homes, adding in smart storage ideas can make you feel like you're in a much bigger house. Check out some of our other posts on granny flats: