It's August! It's Back to School time or Off to College time! Wait, what?!? Do you have all your dorm room essentials or have you procrastinated? If you haven't bought a single thing, don't worry. This list will help you get your act together.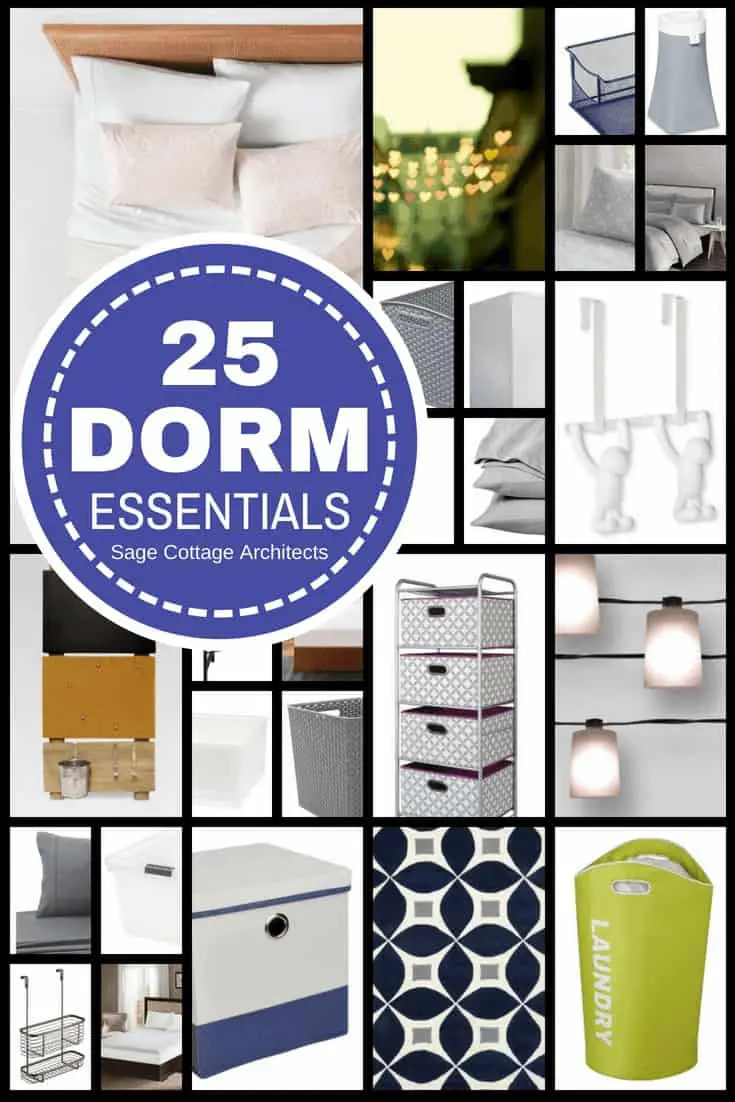 Living in a Dorm Room
We all know dorm rooms are small. Like 8'x12′ small. For two people. And two beds, two desks, and two closets. Yikes!
That doesn't leave a lot of space for your stuff. Since there isn't a lot of square footage, you have to think vertically. With that in mind, I selected several vertical storage essentials that will help you get the maximum storage.
A tall and thin laundry basket fits in a dorm room closet better than a short and wide one. Over the door hooks are great for closet doors – both on the inside and the outside. Lidded plastic totes are perfect for storing clothes and shoes, especially during transitional times in the fall and spring.
Dorm Room Design
But a dorm room isn't just about storage. You want it to be stylish. I started this list with the blue and grey floor rug, and that defined the color palette. Since, the major visual elements in a dorm room are the beds, and the rug's pattern is pretty bold, I chose solid colored comforters. A patterned comforter would probably be too much in such a small space.
I like to mix the colors of the "Y Weave" plastic storage bins, so I chose dark grey and black that complement the rug. Other storage pieces have dark blue accents.
All of the items on this list, except the rolling cart, are available at Target.com. If you're really crunched for time, you can use their Drive Up service. I haven't tried it yet, but it's probably cheaper than trolling the aisles and blowing your budget!
Mom Pro Tip: Skip the cleaning products and tools. Last year, I saw moms carrying in mops, brooms, Sam's Club sized cases of cleaning wipes, vacuum cleaners, and just about anything else you can imagine. Unless your kid is super fastidious, you're probably going to be moving those out in May and they will still be in the store wrapper. Remember when you were 18 – how often did you clean?
Dorm Room Bedding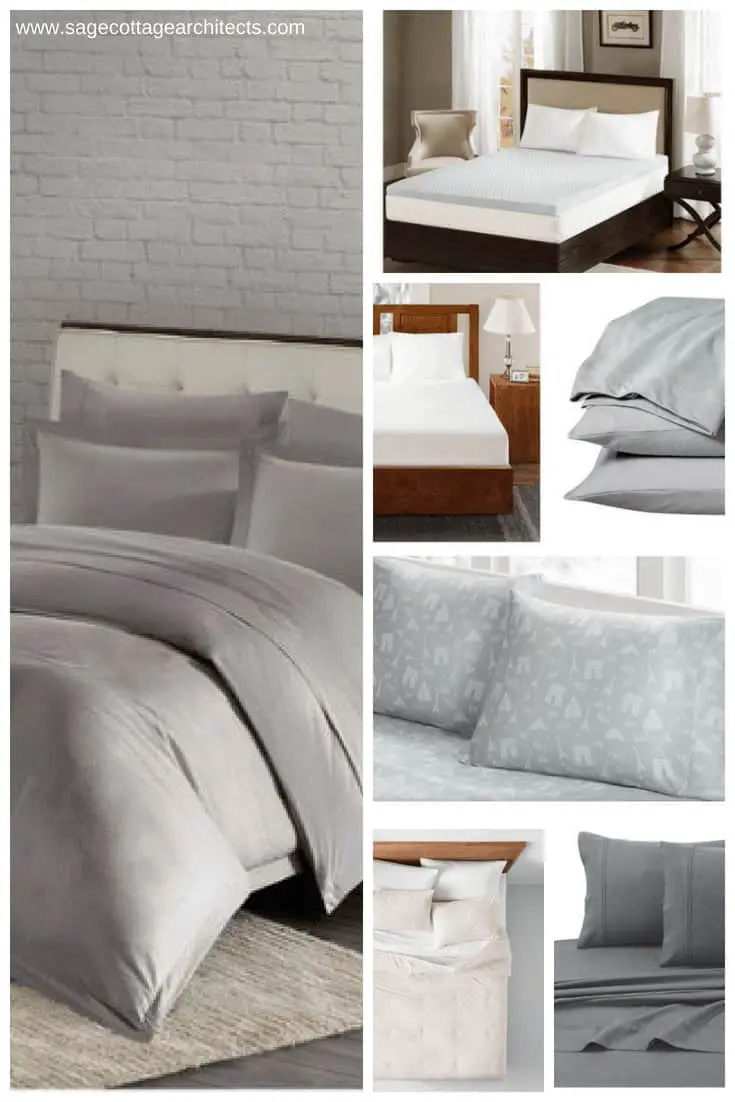 Dorm Room Organization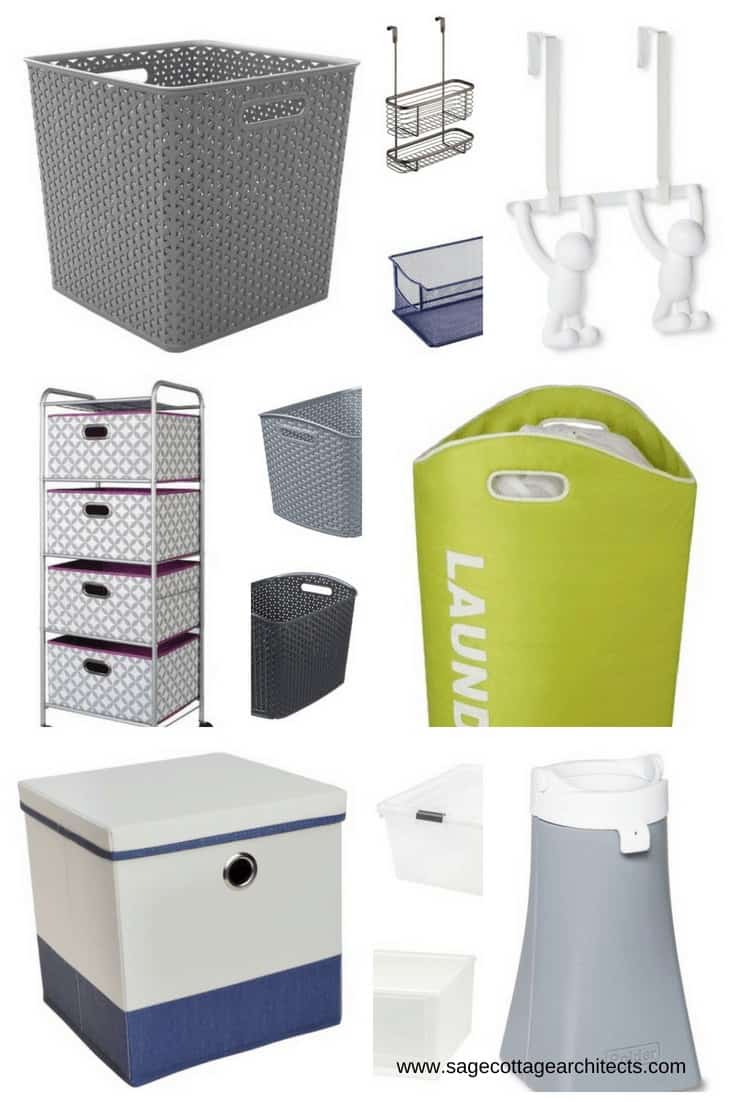 Dorm Room Decor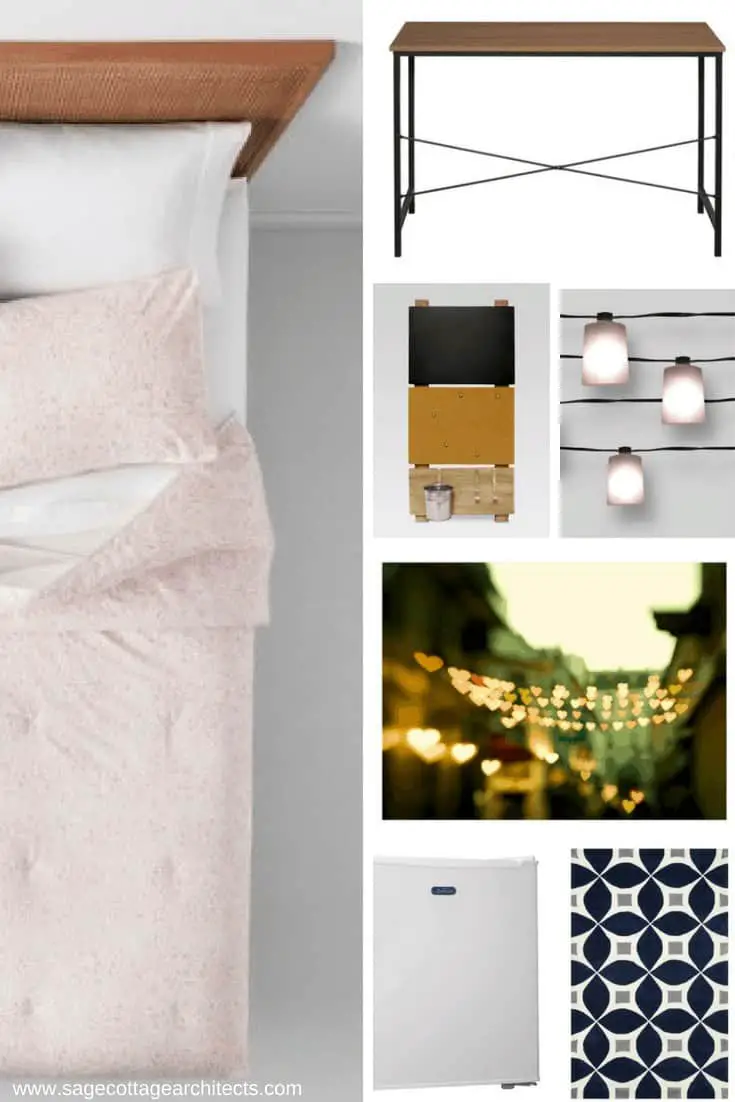 Now that your dorm room is taken care of, you can get down to work and do great in college! Check out these 5 Tips to Doing Well in College for some great advice. Listen to the guy – he knows what he's talking about.