You know that old saying about the best-laid plans going awry? I thought we were finally going to have a professional contractor remodel our hall bathroom and get it out of the 1970's. After lots of discussions, texting pictures back and forth, and gathering everyone's input, we had our final material choices for the bathroom remodel. We were ready!
You can see the "before" pictures in the post My 1970's Bathroom Remodel – Before.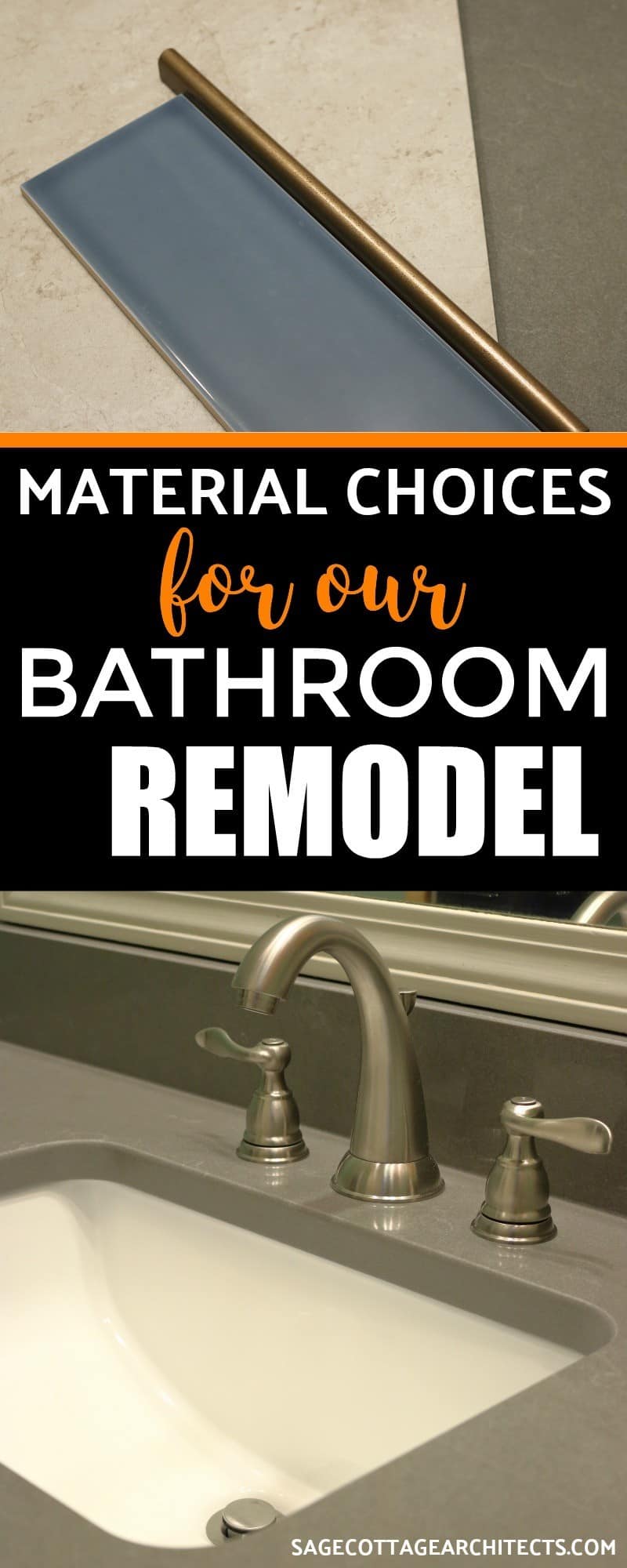 But, remodeling projects never, ever, ever follow the original plan. Instead of sitting back while someone else does all the work, we are going to do the work ourselves. Talk about awry.
I had all kinds of plans – new quartz countertop, a cast iron tub with a sleek and modern tile surround, porcelain tile flooring, and new lighting. The whole deal. And, then …
Our contractor had been working on a few other projects around the house, and the bathroom was next. Then he ghosted us.
So, we took a few days to reconsider the project, and decided that, although we really loved the material choices we had made, it was more important to get the project started and finished. We took a second look at our design decisions and the bathroom remodel checklist, and made some changes. With that in mind, we will be doing most of the work ourselves, which has significantly changed the material choices.
While I'm happy with our decision, I do regret that we won't be using all the pretty materials we chose. But, I thought I would share them, because, doesn't everyone like to look at sample boards and material choices?
Bathroom Remodel Material Choices
Here are all the bathroom materials together. I've listed manufacturers, materials and color details below.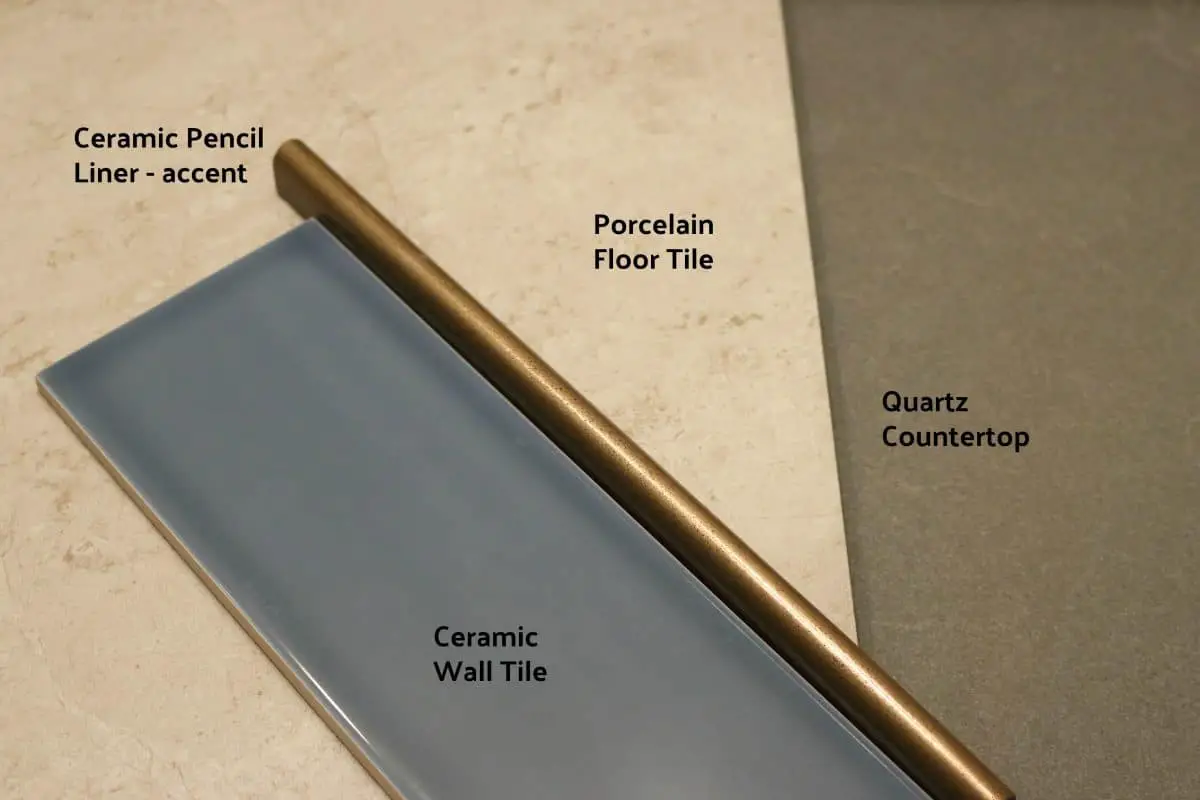 Bathroom Countertop
Since we're keeping the vanity cabinet, we splurged on the countertop. We chose Vicostone's Uliano quartz countertop. It's a beautiful dark grey (much darker than the sample shown on their website), with just a hint of pattern.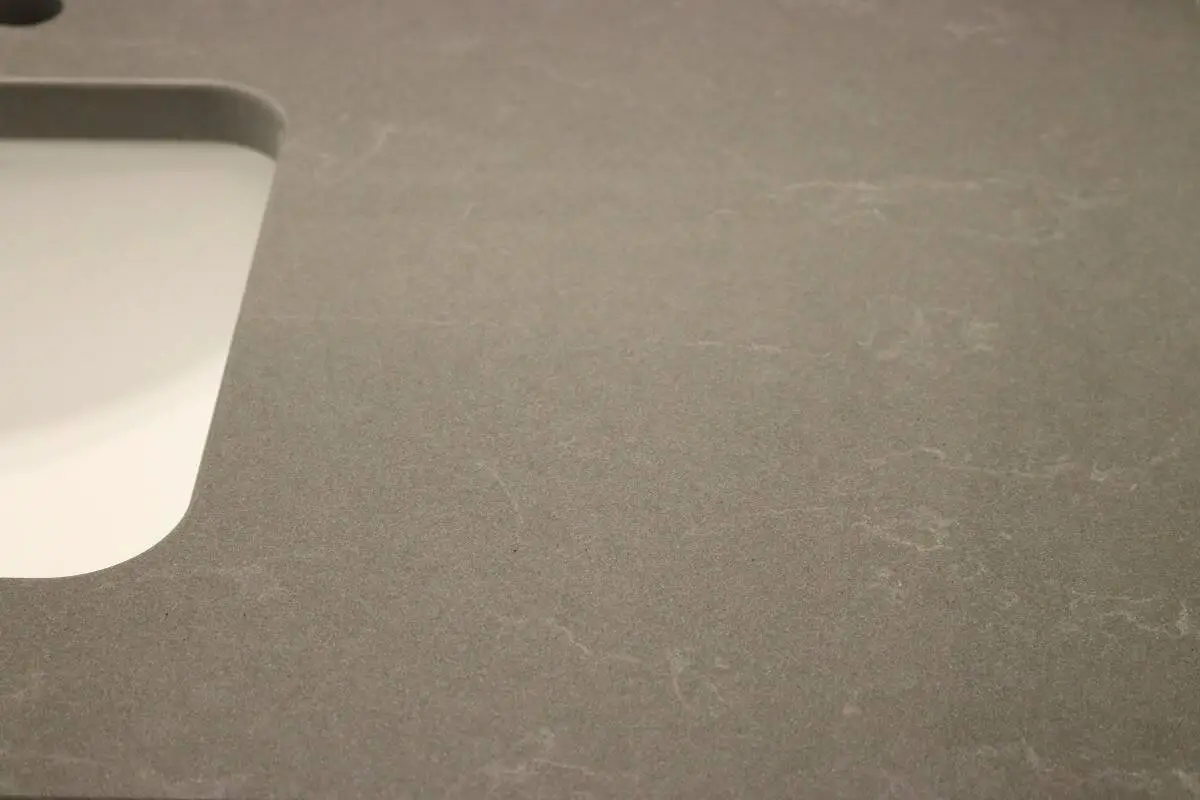 Tub Surround
We started with this blue, oversized Allen + Roth subway tile from Lowe's. I liked that it was 4″ x 12″, which is much bigger than the normal 3″ x 6″ size. This would be the field and run from the top of the white tub all the way to the ceiling.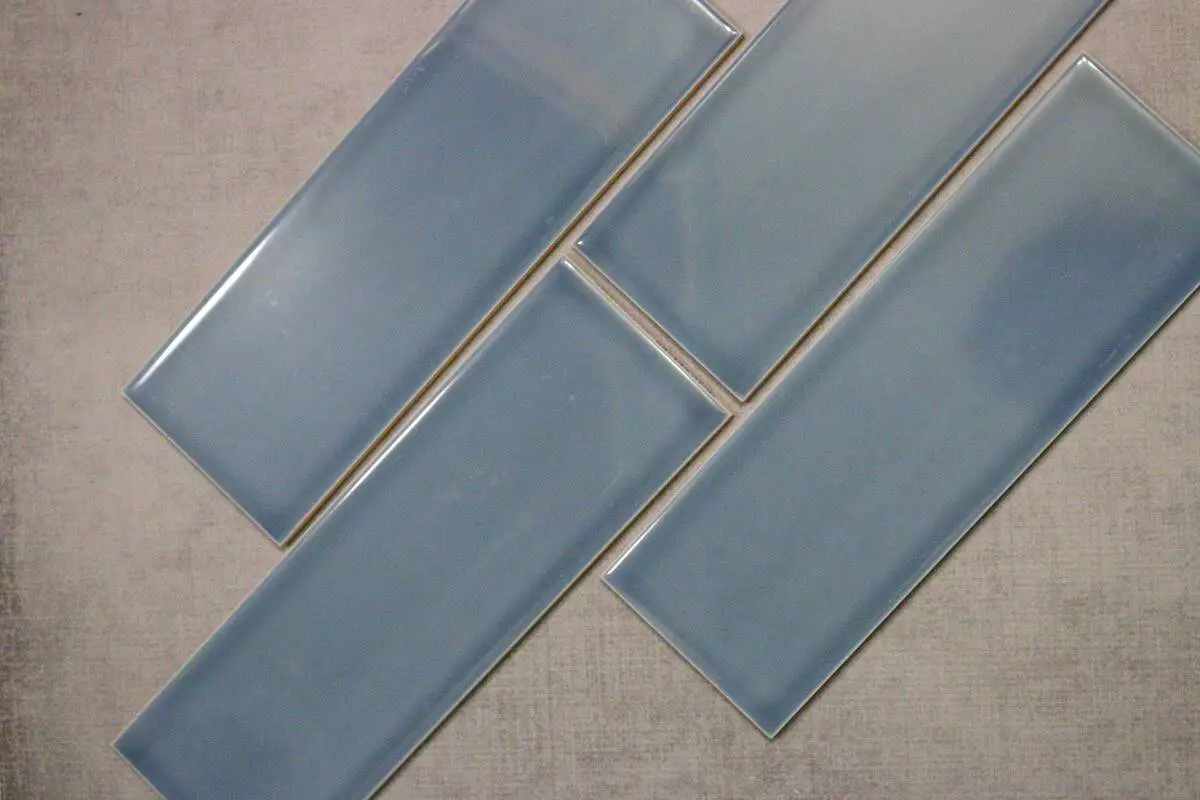 We wanted to add some interest with an accent tile. My daughter found these Bronze Metal Pencil Liner tiles near the subway tiles. We liked that they were metallic, but not copper or gold.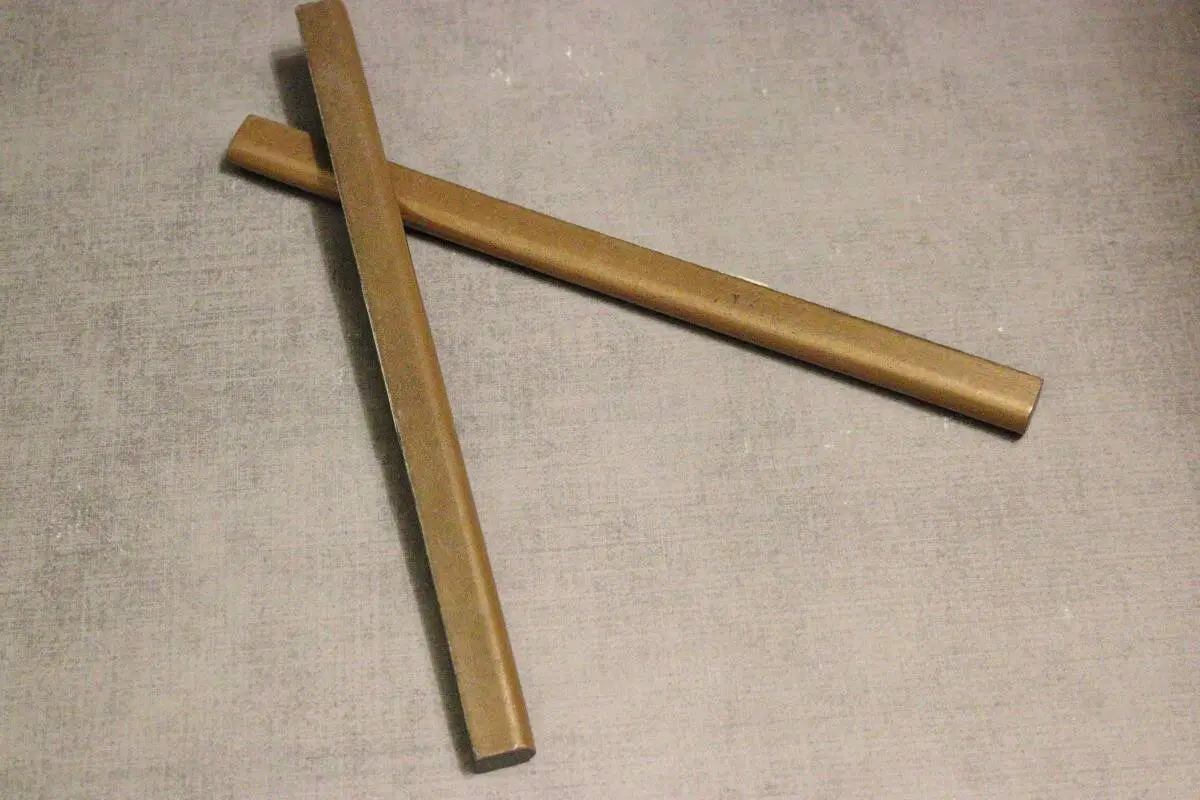 We planned on only using one horizontal row of the accent tiles; we wanted to keep it simple and sleek.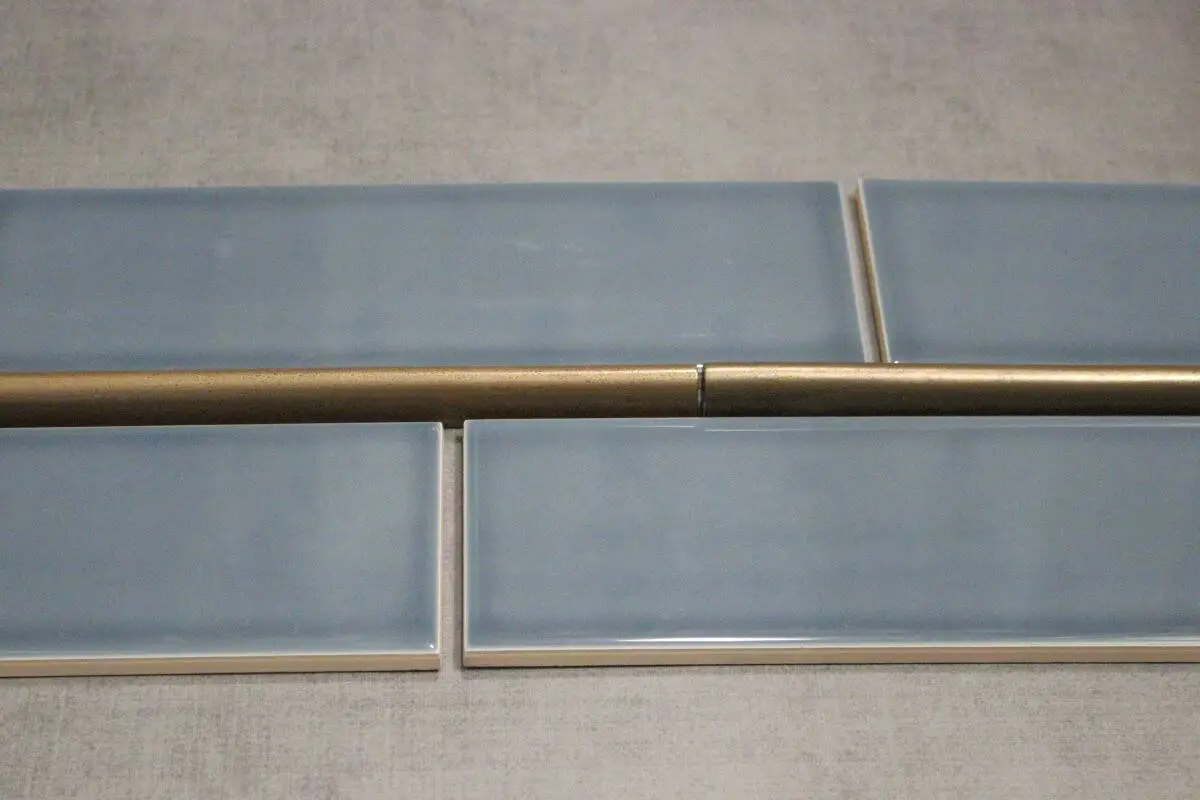 Flooring
We wanted a neutral porcelain floor tile and chose this 12″x24″ Classico Taupe (it's a little more grey than what is showing up in the pictures). I liked that it is oversized and looks like stone.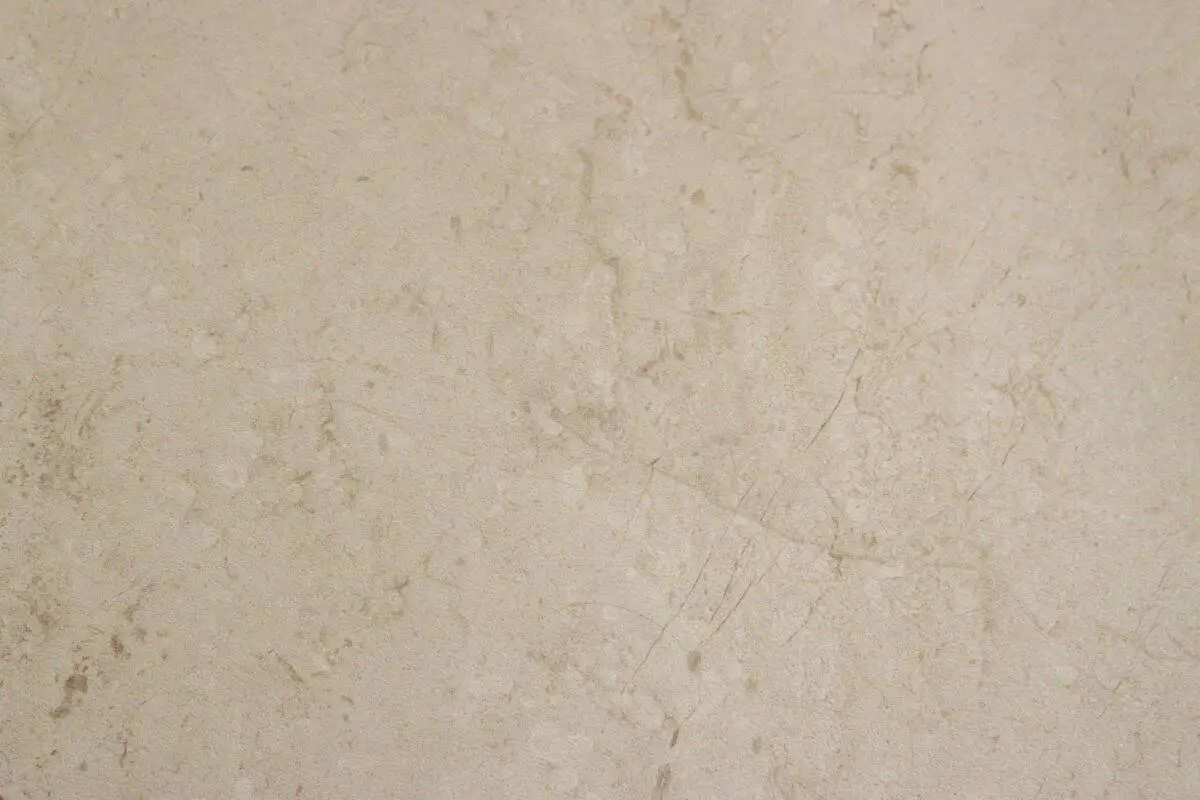 Finally, white plumbing fixtures would replace the Harvest Gold toilet, sink and tub. I think it would have been a pretty bathroom. Oh well – maybe in our next house.
But, here's a sneak peak at the vanity and sink: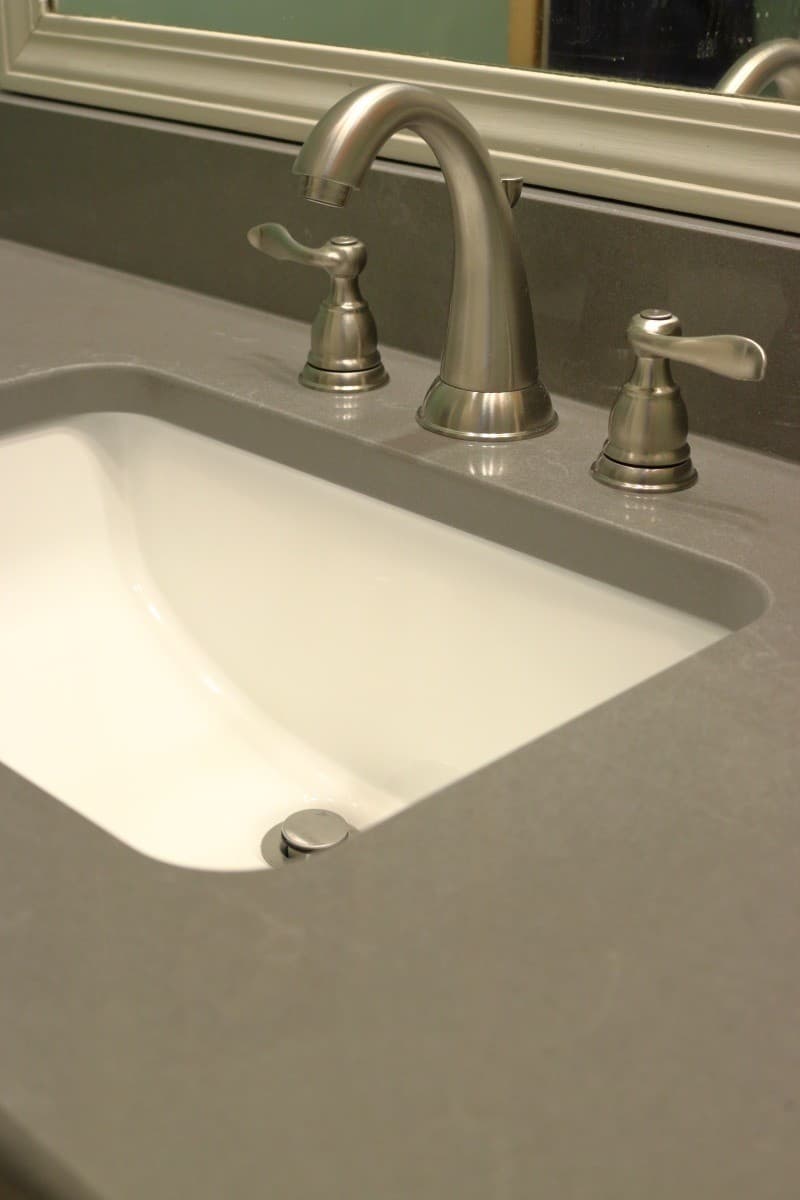 We've got about six weeks until the college kid comes home and we need this bathroom to be operational. It's going to be interesting! Follow along and see how we do.
SaveSaveSaveSave
SaveSave
SaveSave