Get inspired this Mother's Day with these 10 unique home decor gifts. Etsy is your one-stop-shop for handmade, quality gift ideas for mom.
The entire planet is in a crazy place right now, and our minds are not focusing on things we once considered a normal part of our lives. But with May quickly approaching, it's the perfect time to make sure that we don't forget that May is the month that we honor our moms.
And if your mom has been isolated at home, it's especially important to make sure you don't forget Mother's Day this year. And thanks to online shopping, you can still get her a gift she will cherish, even if you can't be with her to hand it to her.
Of course, we are all about things for the home here. Things that can make her home more beautiful but that also can have meaning and be something unique and possibly even one-of-a-kind.
To achieve this goal, I headed over to Etsy, the absolute best place for quality, unique, and creative home decor gifts.
Note, this article contains affiliate links.
Etsy has put together their own Mother's Day Gift guide, filled with gifts from every category, not just home decor gifts. After you take a look at my recommendations, click over and check out more great Mother's Day Gift ideas.
10 Unique Home Decor Gifts for Mother's Day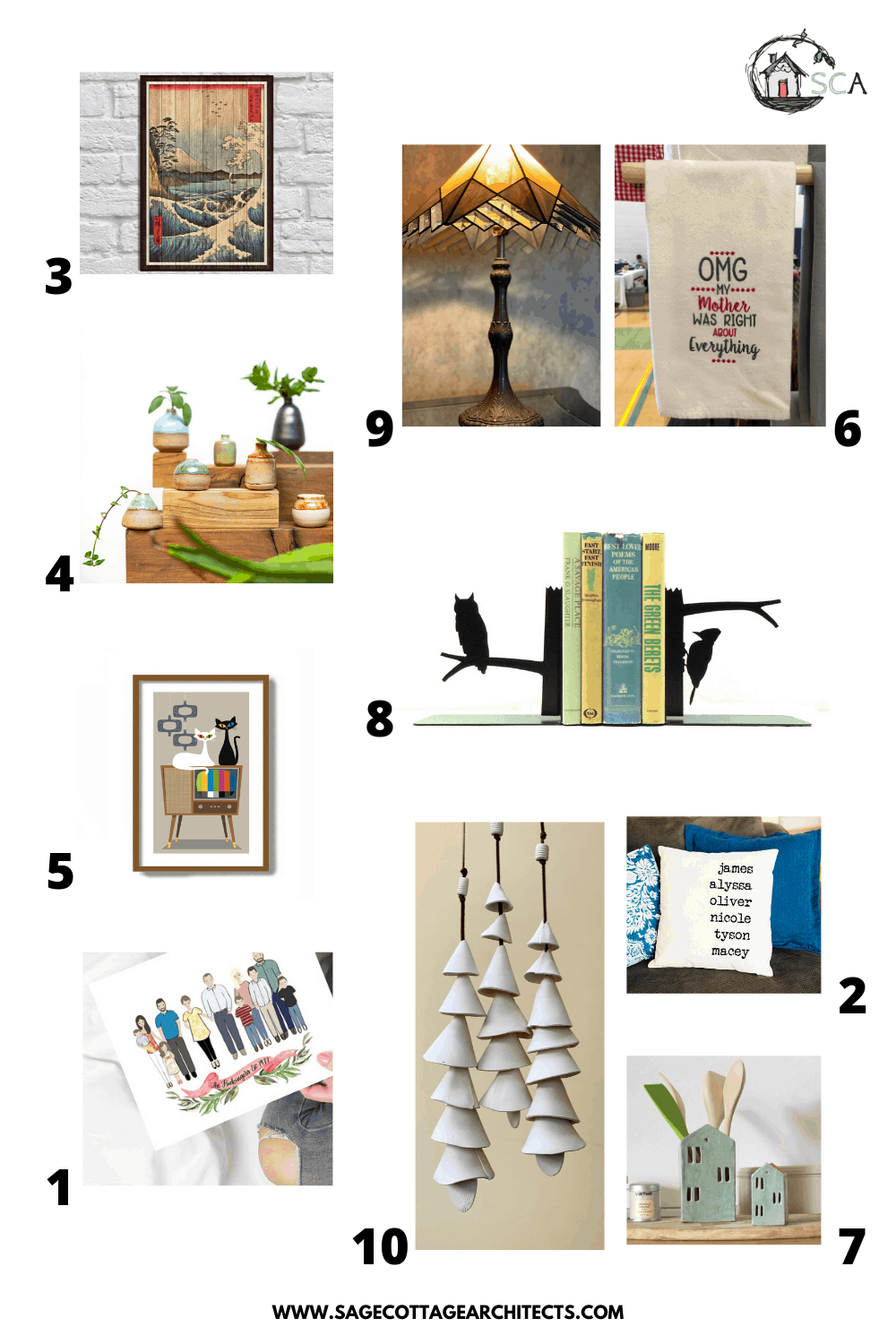 1. Custom Family Illustrated Drawing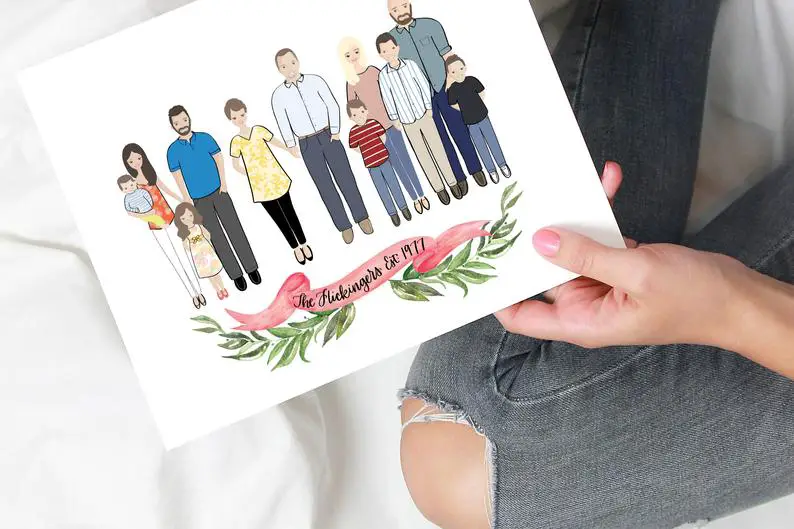 You can't get much more unique than a custom illustration featuring all of mom's favorite people.
This shop has a lot of options available for size, format, and the number of people and/or pets you want in the picture.
Bring the entire family together for this one of a kind portrait! These custom portraits are drawn individually to capture the unique characteristics of each member of your family. For this portrait, a family is framed by delicate laurel branches (you can add in your pets, too!), with a banner featuring hand lettered calligraphy below it. Every inch of this design is 100% unique to your family.
2. Family Names Throw Pillow Cover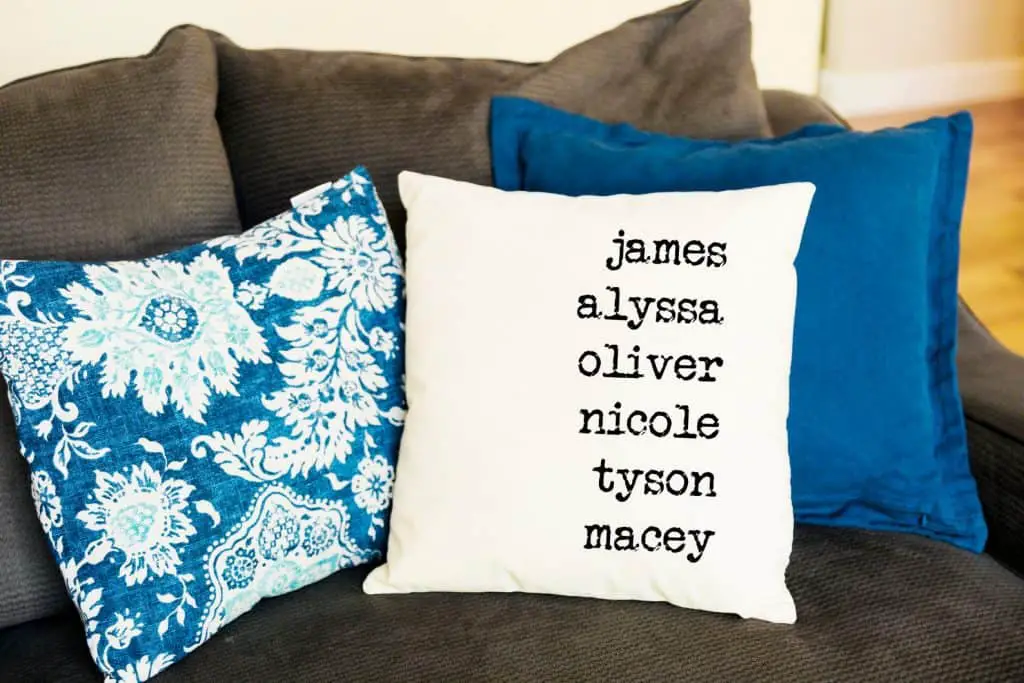 My favorite thing about these custom pillow covers, aside from the fact that they are custom, is that they are so affordable. This means you can get mom a couple of them, or pick out a few other things too
You can choose the font style from a short list for these custom pillow covers.
Celebrate your tribe in style! Moms love showing off their children, so make it easy for her with a personalized pillow cover showcasing her kids' names. A perfect gift on Mom's Birthday or Mother's Day. Custom Cushion Covers are expertly printed on high quality, washable fabric and feature a zipper opening on the reverse for a finished appearance and to allow easy insertion and removal of a pillow insert (sold separately). These pillow covers look right at home anywhere, whether it's on a sofa, chair, or bed. Each one is a generous 18 x 18" and will add a touch of charm to any room. Add the names and we'll create any mom's favorite gift! These personalized pillow covers are also perfect for grandmothers, too.
3. Wood Print Wall Art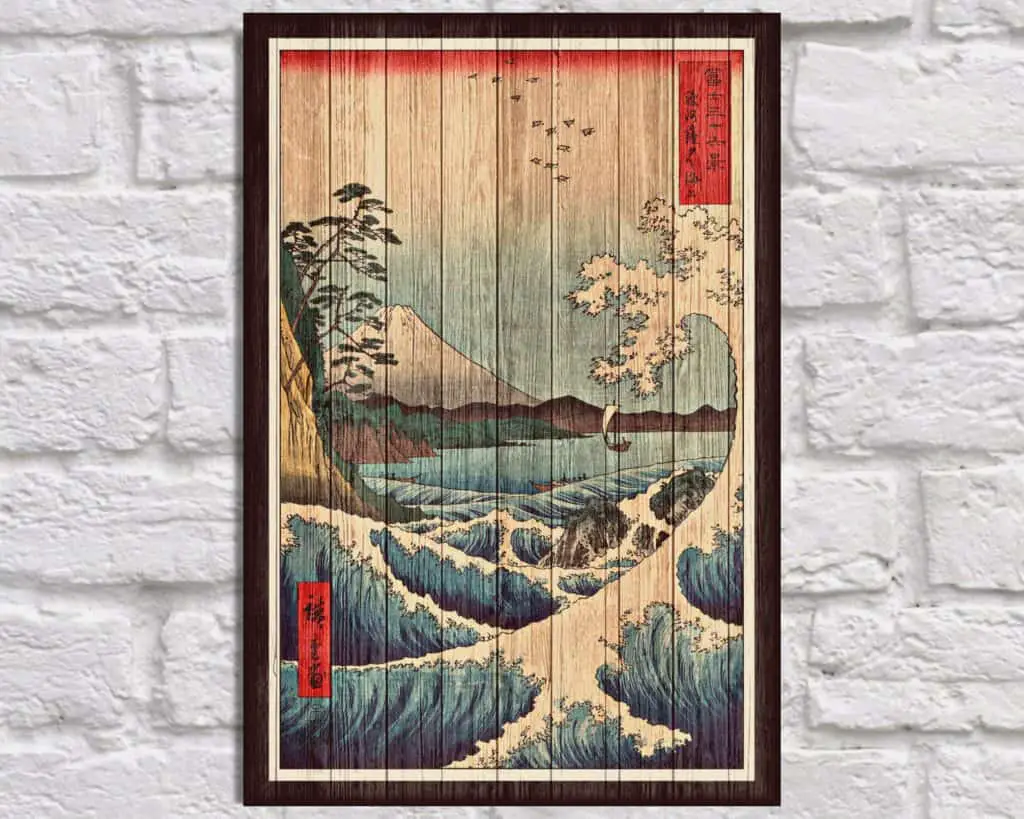 These wood print art pieces are absolutely stunning. The piece shown is a Japanese fine art print of Utagawa Ando Hiroshige but this shop has hundreds of different options so you can find the perfect print for your mom.
The look of the paint on the wood is truly one-of-a-kind.
A panel effect art print is printed onto wood using special UV inks. As the inks adhere to the wood, they combine with the natural tones of the wood underneath. The lighter the colours on the art print, the more prominent the wood colour becomes.

A thin layer of Matt varnish is then applied to the surface of the wood for added protection.

The sides of the 9 layer plywood are painted black, and 3 sawtooth attachments are secured to the back, allowing the wood wall art to be hung on a small nail and to float evenly off the wall.
4. Miniature Pottery Vases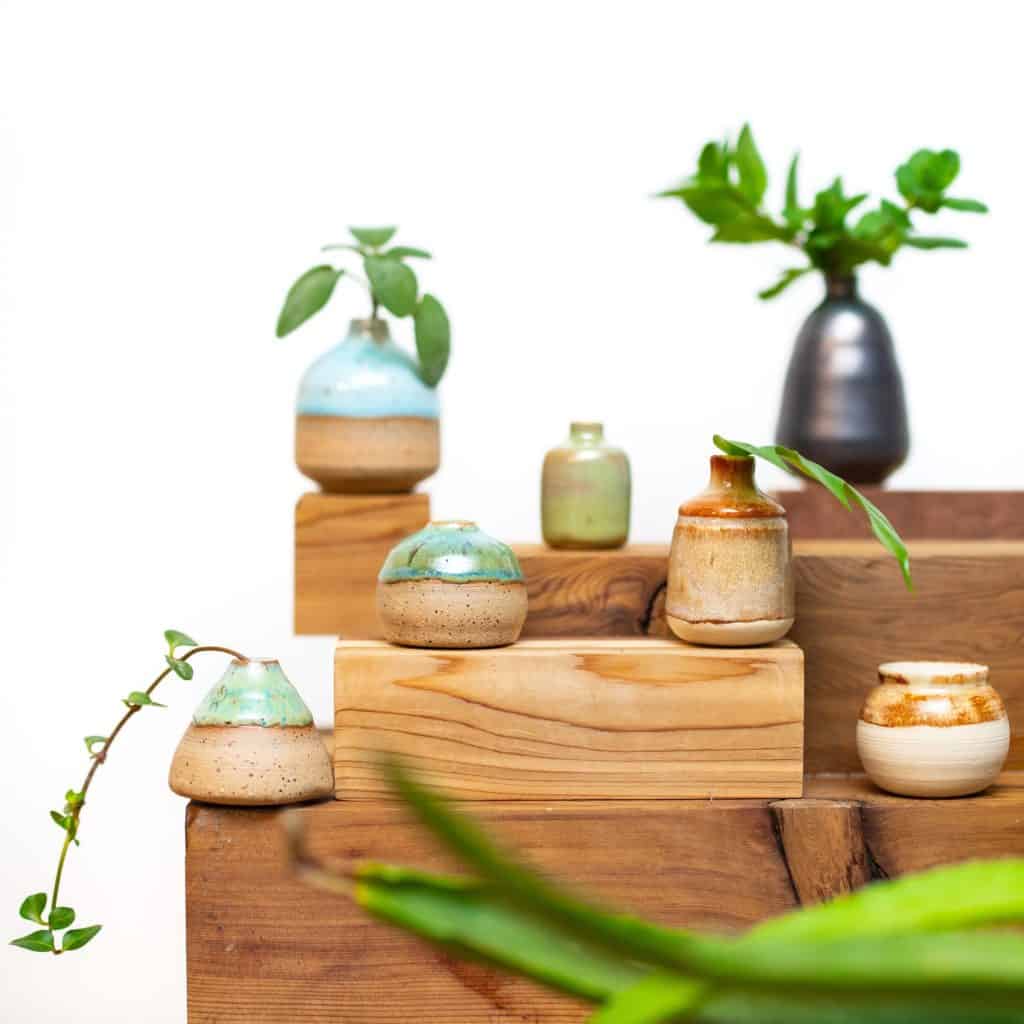 How stinking cute are these tiny vases? If mom has a green thumb, or is into indoor herb gardens or succulents, these would make the perfect gift.
Get her the whole set!
Handmade on the wheel with glazed internals for holding water.
Perfect for budding flowers and growing cuttings.
5. Mid Century Modern Cat Print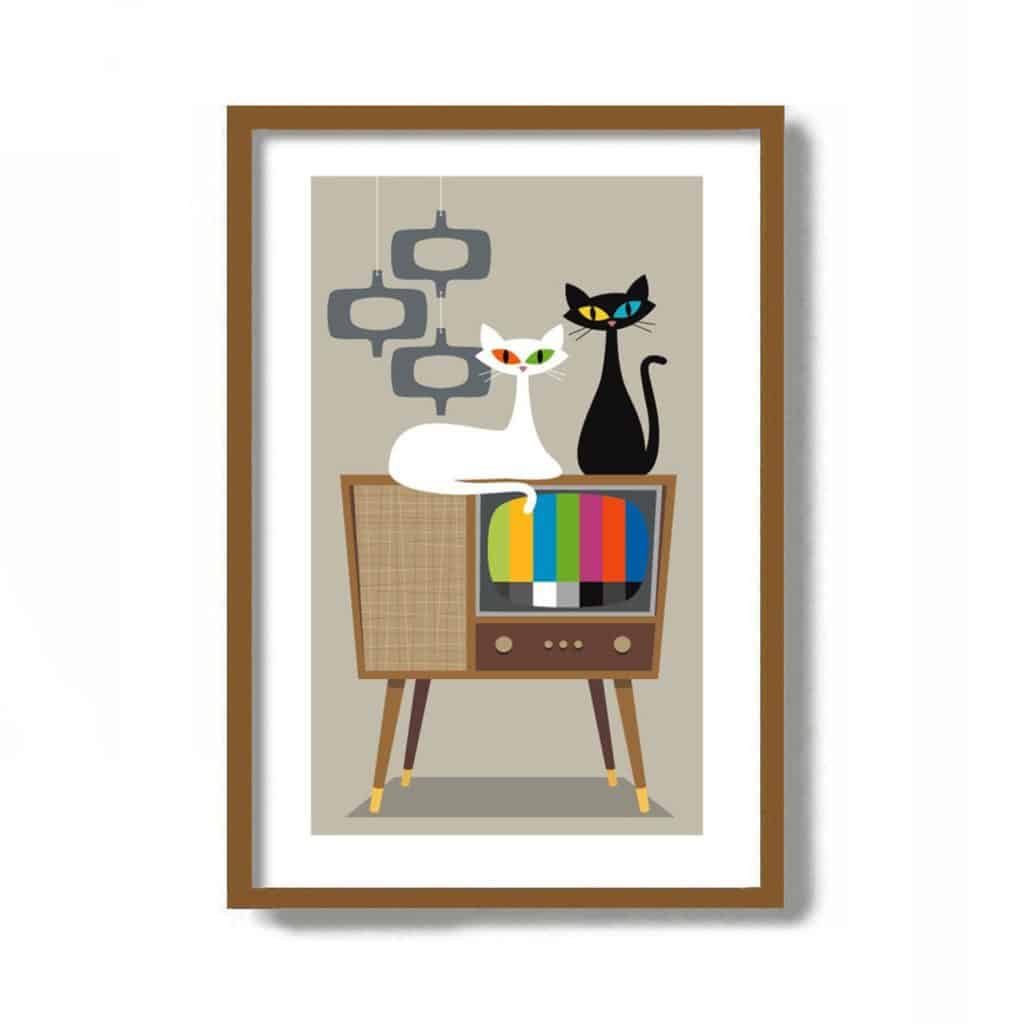 If mom loves cats and/or mid century design, she will adore this mid century modern cat print. It's so striking!
What a fun decor piece to add to her walls.
Add a touch of style to your homes decor with this colorful mid-century modern black and white cat design. 
6. Embroidered Kitchen Towel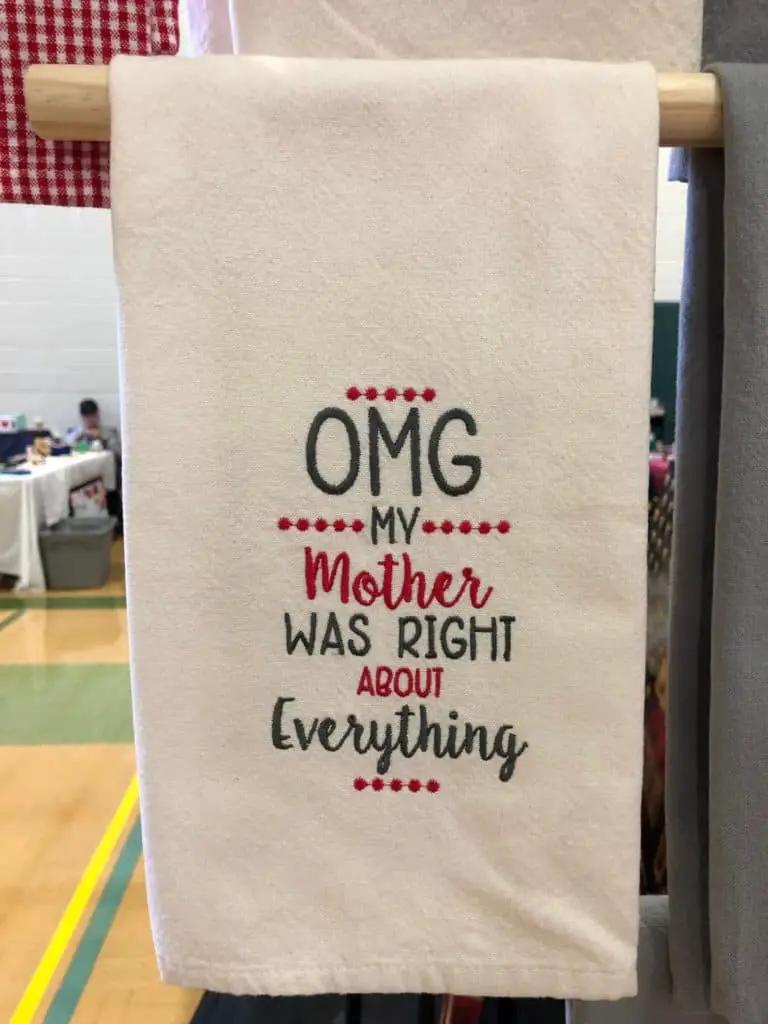 Trust me when I say that she already knows she was right, but she will love to hear you admit it with the gift of this embroidered kitchen towel.
This shop has many other design too in case you aren't too keen on a whole set of towels announcing her superiority.
Ecru 100% cotton towel with red and grey embroidery. Towel is preshrunk

Machine wash warm tumble dry low, iron if necessary.

Made in my smoke free, pet free home.
7. Ceramic Kitchen Utensil Organizer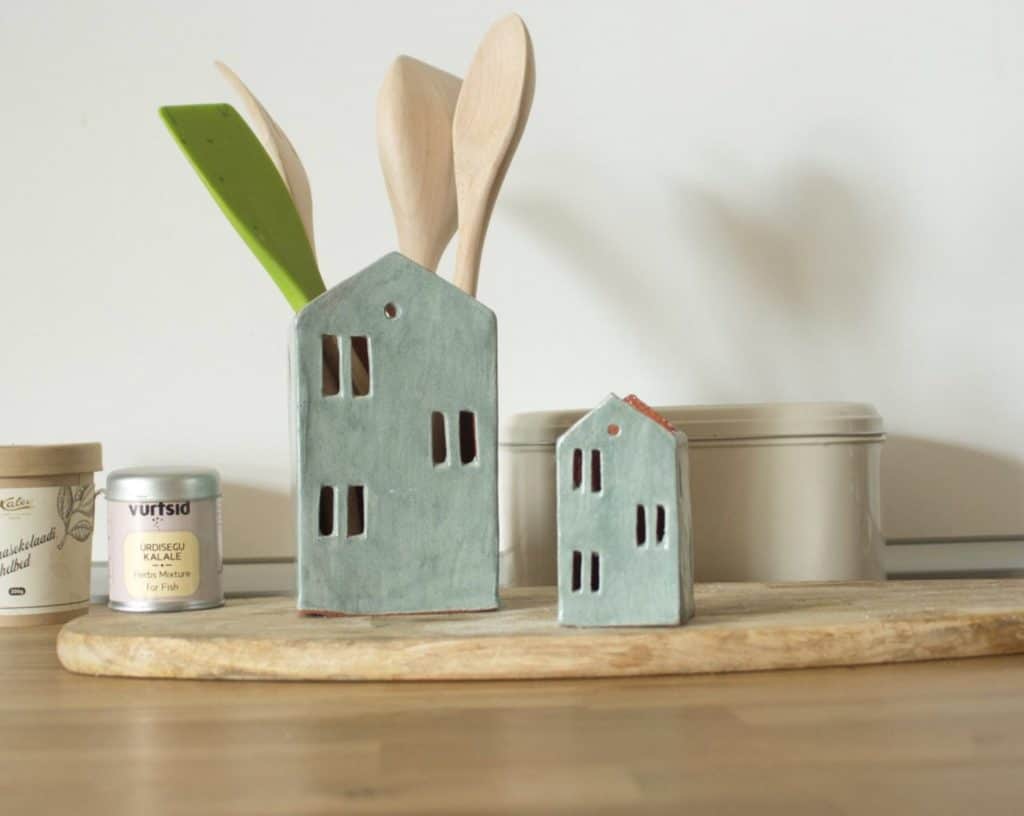 I have to admit that choosing this adorable house shaped ceramic kitchen utensil holder was rather selfish. It would look super cute in my kitchen. Just sayin'.
This shop has a number of other adorable hand made items that might be a good fit for your mom.
Made from terracotta this kitchen storage helps you organize your utensils.

Lead-free.
Non-toxic.
8. Owl and Woodpecker Book Ends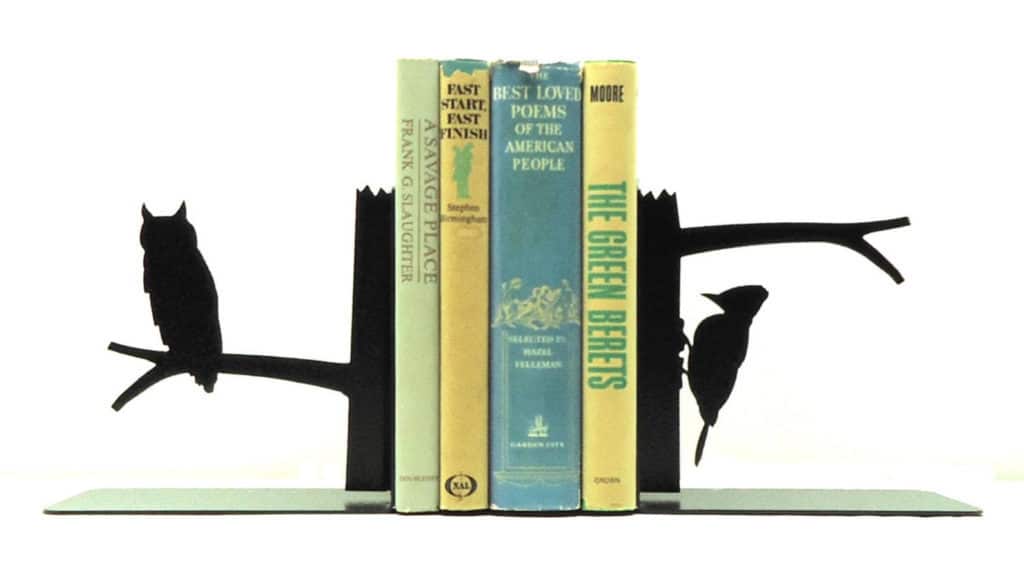 If your mom loves to read, this adorable owl and woodpecker book end set is sure to put a smile on her face.
Cute, sturdy and functional!
This set of bookends is handmade and designed by Knob Creek Metal Arts.

Made from solid steel, these bookends are heavy enough to hold up your reading collection. Sold in a set of two pieces, finished in hammered black.

Dimensions are approx 6 1/2″ t x 6 1/2″ w x 4″ d.
9. Handmade Tiffany Style Lamp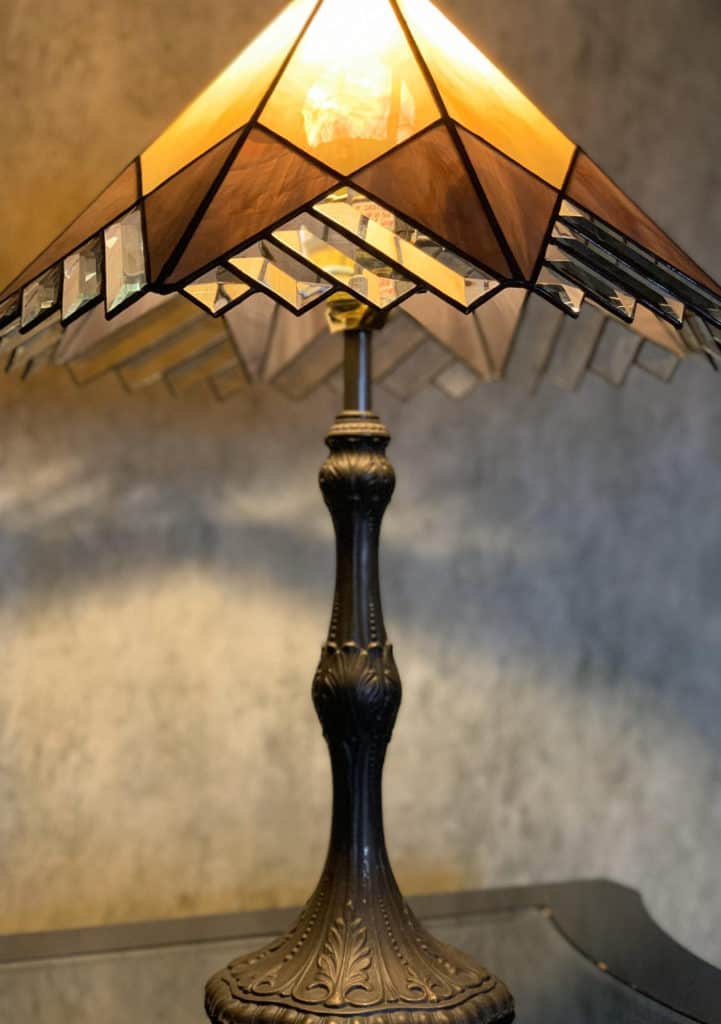 This gorgeous handmade Tiffany style lamp is sure to become mom's favorite piece of decor in her home. It's simply beautiful!
This lamp is one-of-a-kind, just like mom.
This Lamp was made with the Tiffany Method ( Copper foil & Solder). I used a Lamp Beige opalescent top with a Dark Roses Brown opalescent. The bottom is finished off with 5 – 1" peak bevels. Finally it's finished with black patina to match the lamp base. The bottom diameter of the lamp is approx 16"The height including the base is approx 24"high with a 3 way switch.
10. Clay Wind Chime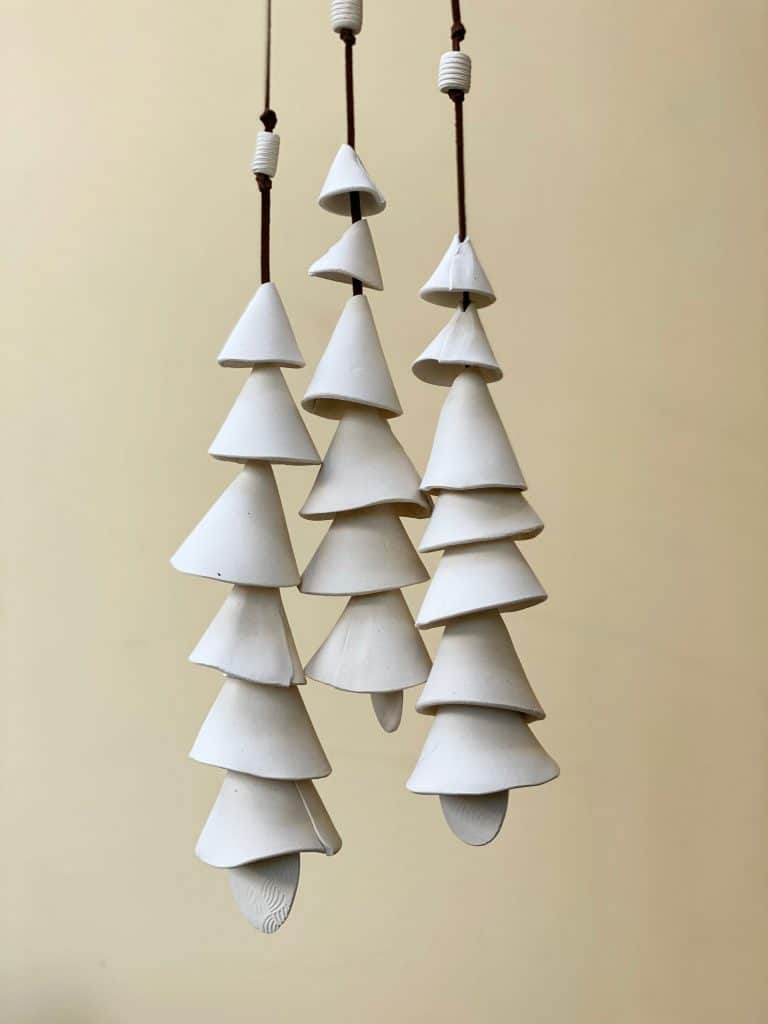 This elegant handmade clay wind chime makes a great gift for the mom who has everything.
You buy the strands separately so you can decide how many!
Beautiful bone white matt bare clay wind chime, bells hand made, and handmade beads.
designs on clappers differ slightly.

Approx 10-12 inches long from top bead to bottom. They look great in a group.
These are just a small handful of the beautiful and unique mother's day home decor gifts that you can find on Etsy. The customizable gift options are endless, and you are sure to find something that is the perfect fit for your mom.