January is the worst month of the year. The worst. The holidays are over. It's cold and dreary. There's nothing to look forward to as we slowly slog towards spring. The closest "holiday" is Valentine's Day, and that's still six weeks out. For me, random thoughts of white sandy beaches, ocean breezes, and sunset walks on the beach lead to non-stop daydreams of a beach vacation somewhere warm and beautiful.
Vacation Home Rentals
I've talked before about why we like to stay in a rental home instead of a hotel. Now that the kids are young adults, we usually need two hotel rooms for the five of us. That adds up fast, and we've found that renting a condo or vacation home is the best solution.
When you rent a house, you get to live in something completely different from your regular home. Maybe you live in a very traditional house, but are curious about living in an ultra-modern home. A week long stay is the perfect opportunity to find out what it's like. We stayed in a beautiful all-white home in Malibu a few years ago. While I loved the house, I was constantly afraid I was going to ruin something. I quickly realized white is not for me.
For my family, staying in a vacation home rental is really a no-brainer, and finding a house is one of the first things we do when we begin planning a trip. For today's post, I've done some daydreaming on Home Away and, like a snowbird, I'm ready to pack my bags and head south.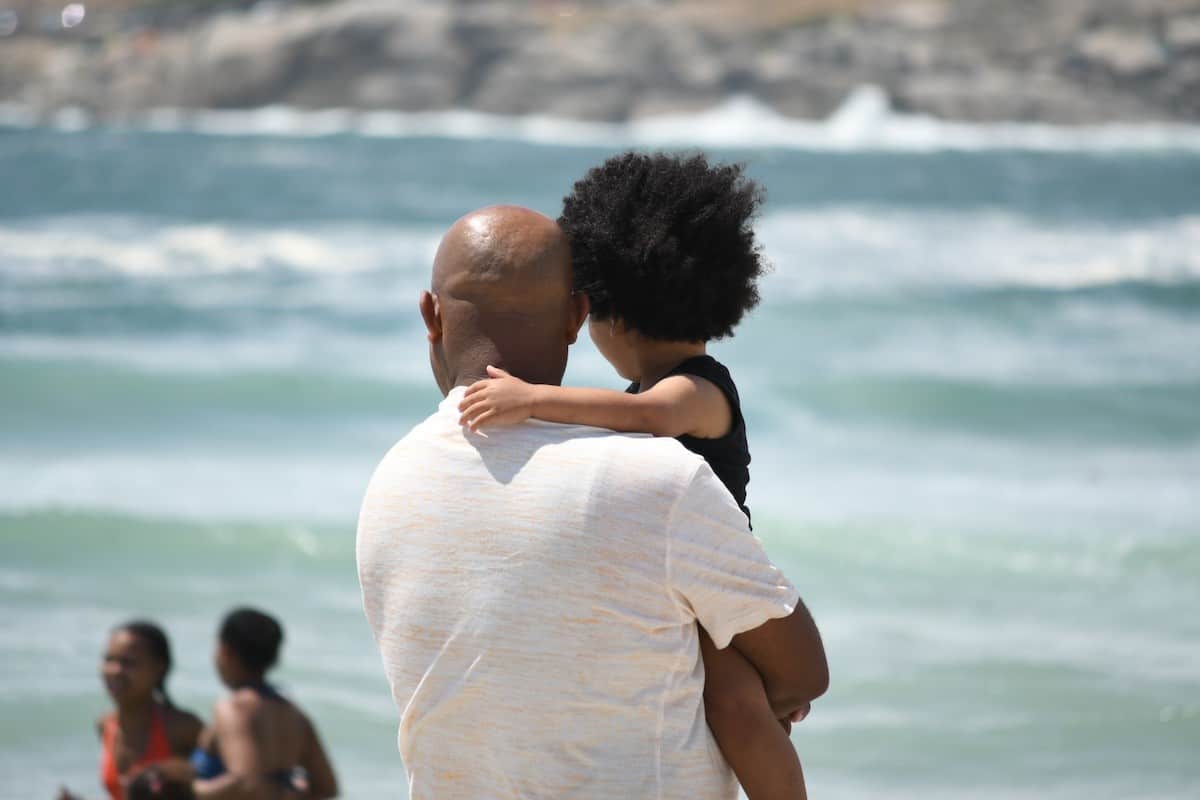 Beach Vacation Home Rentals
For this list, I picked homes that I found architecturally interesting. Homes, that if I had all the money in the world, I would want to spend time in. (Otherwise, what's the point of daydreaming? Go big or go home, right?) These beach vacation rentals have a minimum of four bedrooms, are good for families, and have a five star rating. Finally, I picked homes in a range of prices, from $650 to $3,500 a night.
I've included some real high-end luxury vacation rentals that are like your own private resort.  Most of the homes are oceanfront vacation rentals, because time on the beach is vital to a snowbird. Some of these homes are even pet friendly vacation rentals. Now, everybody gets to go on vacation.
Ready for my beach house vacation rentals? Here they are, organized by location.
California
Oh, California. I always wonder if people who live there forget how gorgeous it is? San Diego and Malibu are always at the top of the Best California Beach Vacation Spot lists, and for good reason.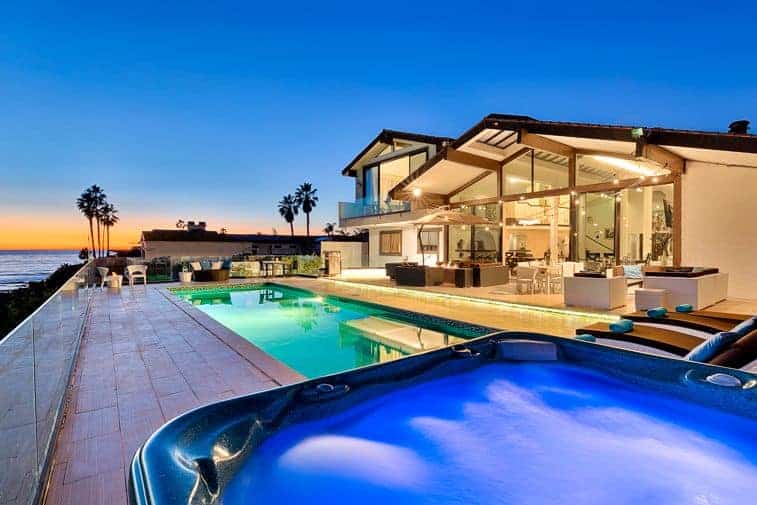 San Diego – What a location and view! Invite the extended family and head to this house with ten bedrooms that sleep twenty people. Or, gather your friends and stay in this ultimate girls' weekend rental house. The outdoor areas are the perfect example of California living.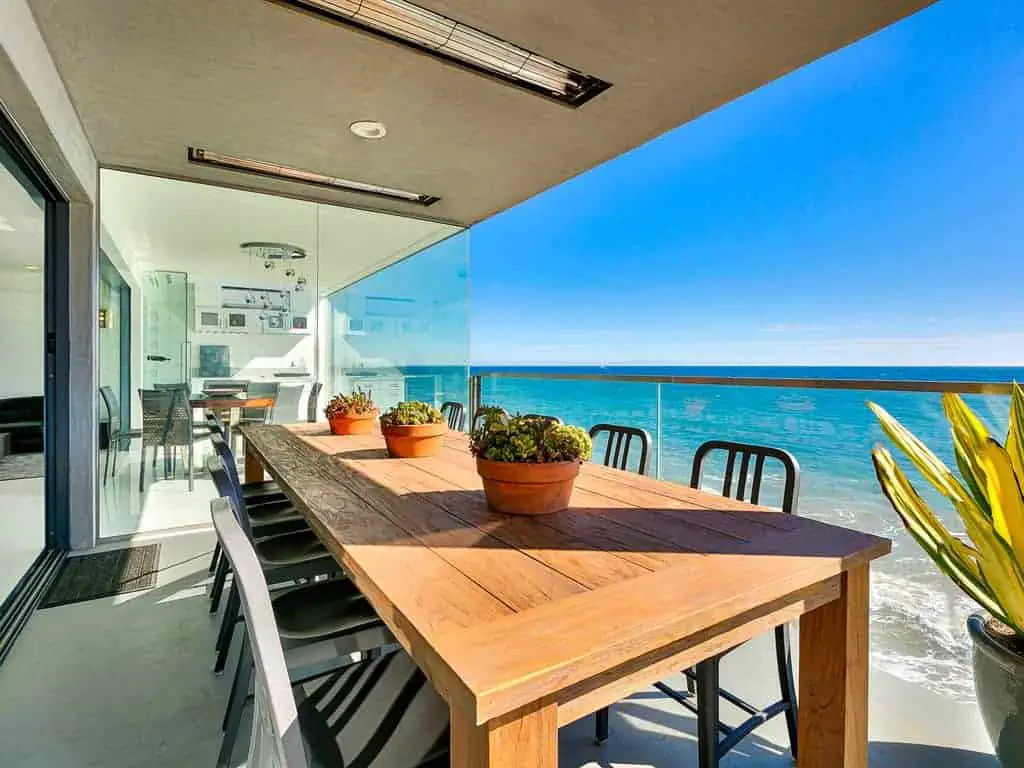 Malibu –  Speaking of California living, I'd like to have lunch right here. Wouldn't you? This home looks like it's straight out of a design magazine, with a ton of cool design elements. And, you're right on the beach. Check out the cool stairway and the blue kitchen cabinets.
Florida
Snowbirds just love a Florida beach vacation. All but one beach vacation spots, in this group, are on the Gulf of Mexico. You just can't get more tropical than those white sand beaches. Here are several choices for those looking for Florida vacation rentals on the beach.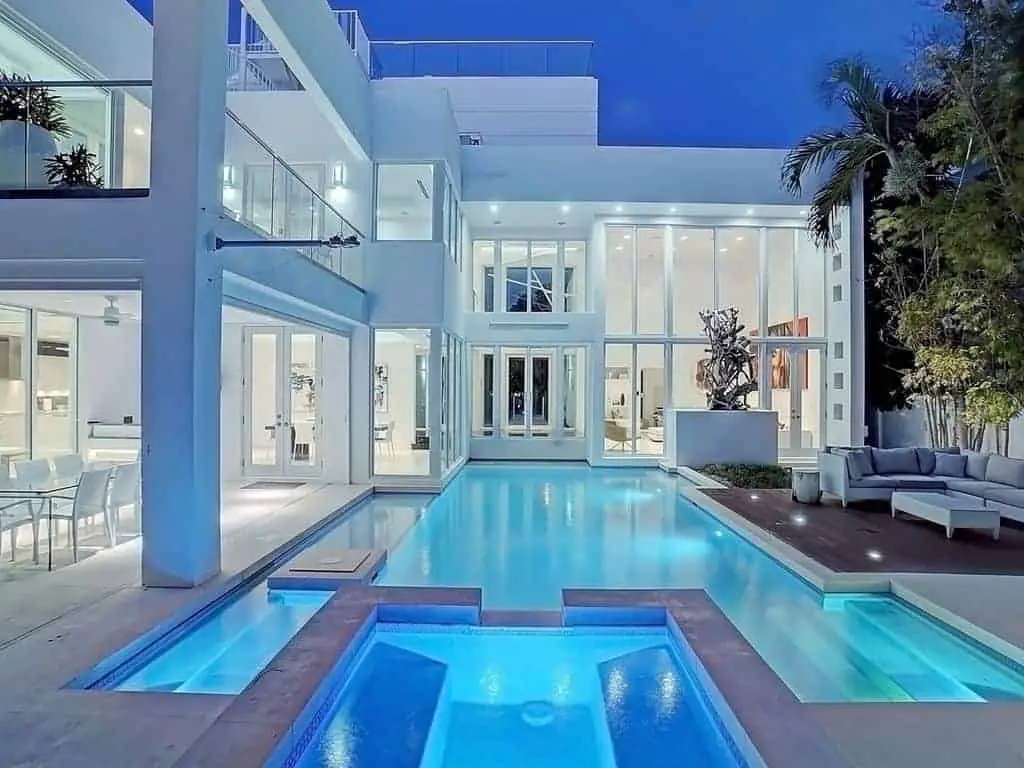 Fort Lauderdale –  Why would you rent this amazing home out?? If I owned it, I would never leave. Never. Ever. Very sleek. Very modern. And, very, very  cool. This is one you need to see to believe. It even has a waterfall in the pool!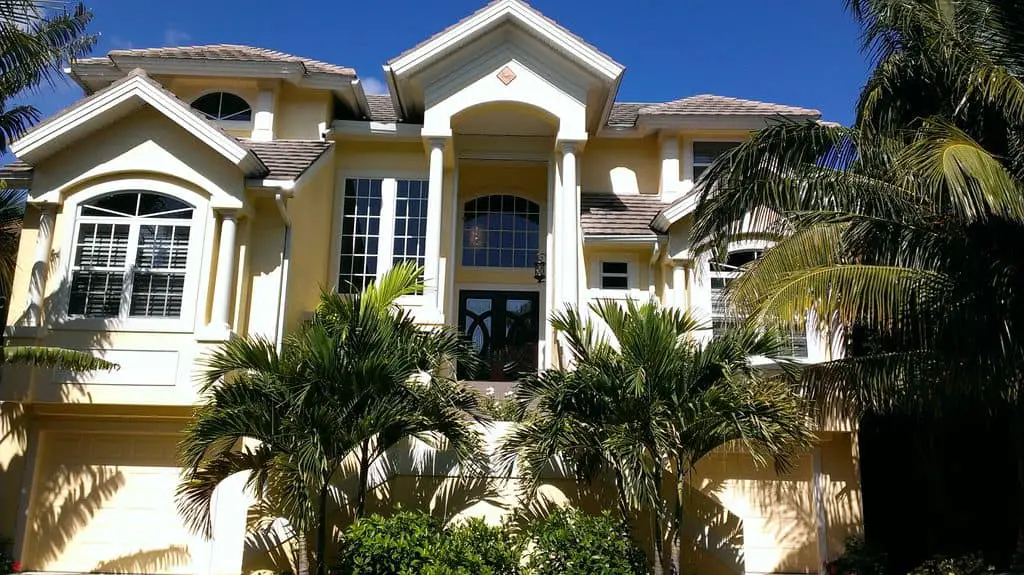 Captiva – This beautiful three story home, with six bedrooms, has its own private beach. Be sure to check out the windows above the kitchen cabinets, the blue tiled curbless shower, and the front door.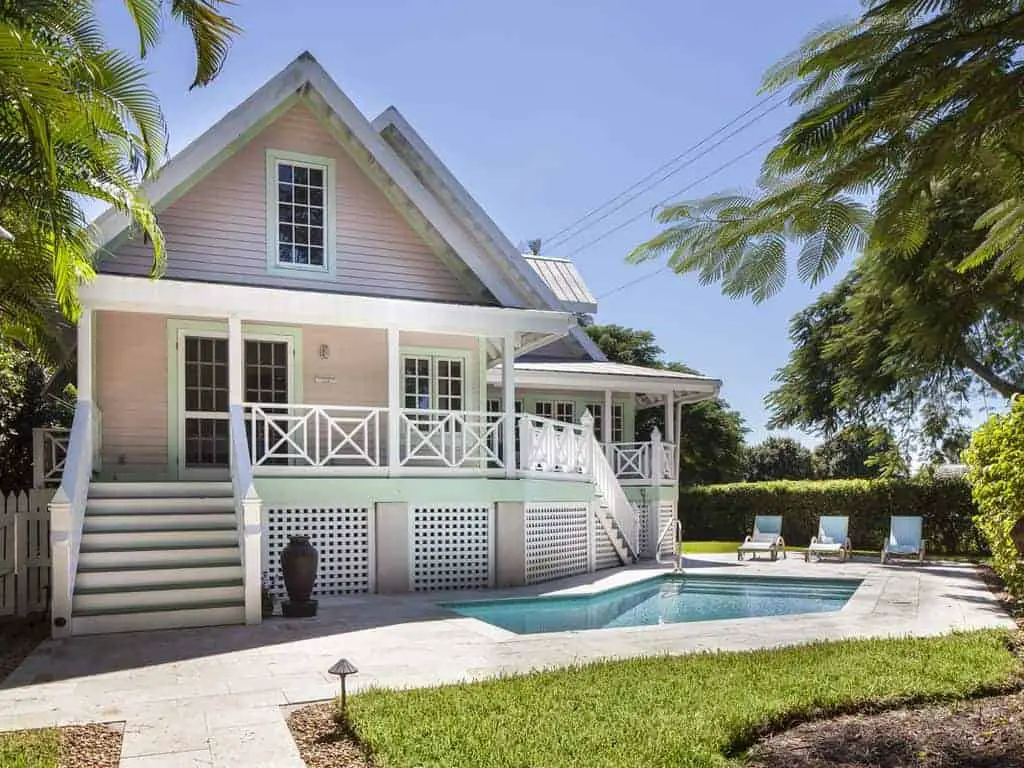 Old Naples – This house is another Gulf coast vacation rental. It has everything you think of when you think "beach vacation", and it has a pool. It's light, bright and airy, and the Key West style of the home is just perfect. It was featured in the book "Dreamhouses: Beach Homes and Cottages in Naples".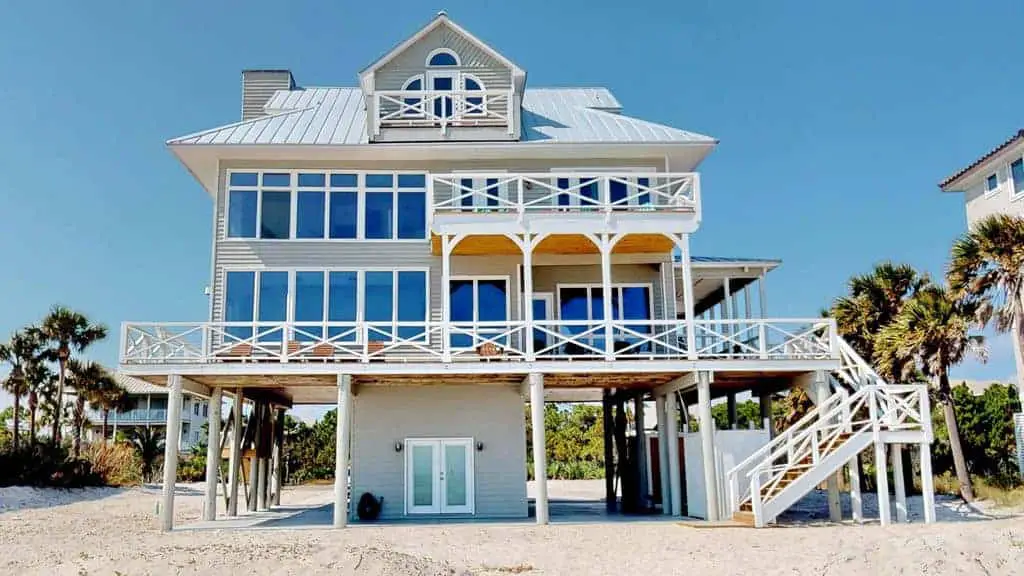 St. George Island – If you're looking for Florida beach vacation ideas, check out St. George Island. We spent a day on the island this summer, and really want to visit again. Besides being  right on the beach, this house looks like so much fun to stay in!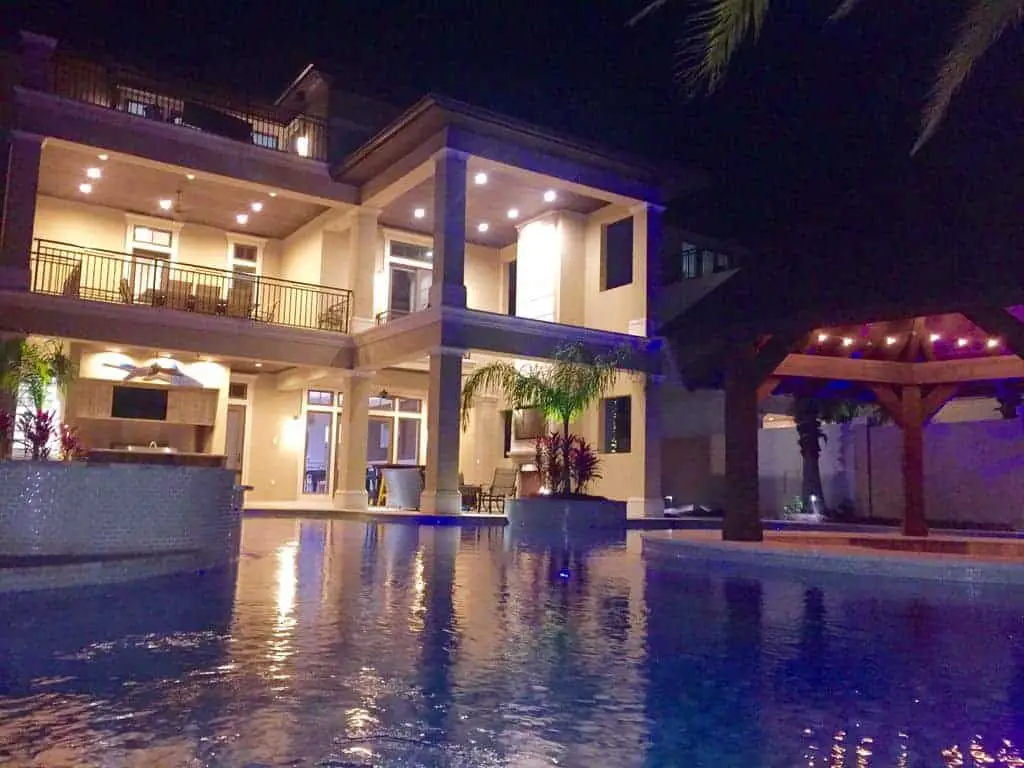 Destin – This beautiful home has some astonishing stats: 7,000 s.f., sleeps thirty-two (what?!?), a dining room that seats twenty, and a pool with 100,000 gallons of water. You have to check out the canoe chandelier, the swim-up bar, and the kitchen bar stools. It really could be your own private resort.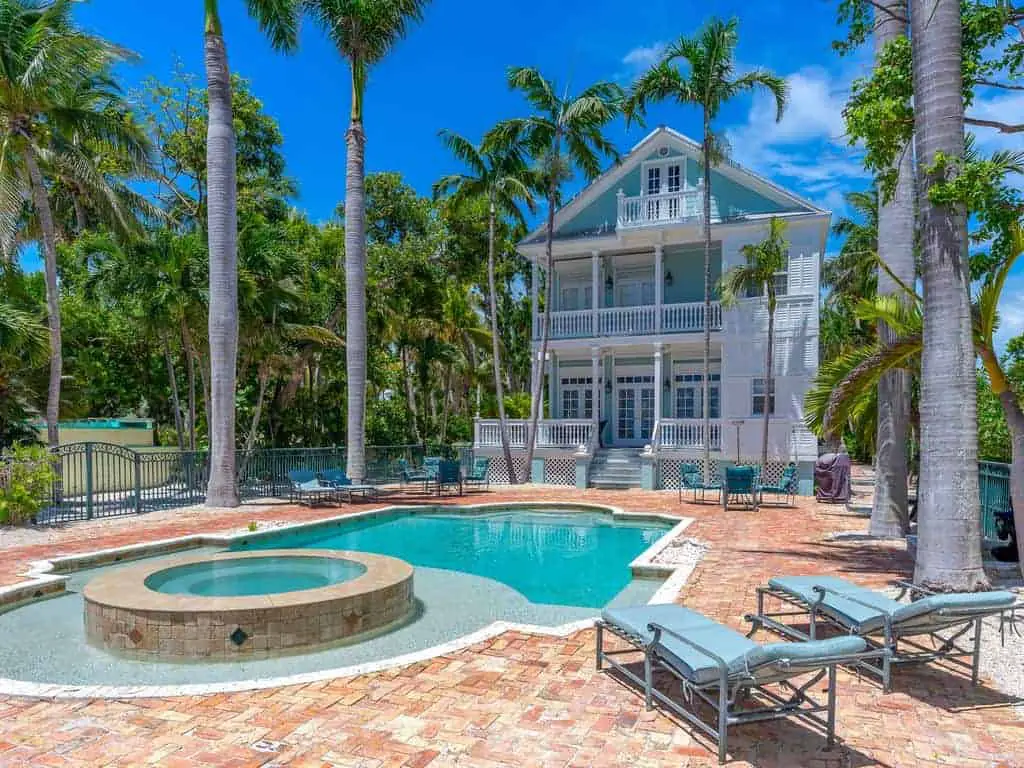 Islamorada – Doesn't this house have all the quintessential elements of an old Key West home? The colors, the wood siding with white trim, the verandas, the shutters. So pretty! And, the pool and spa area are perfect.
South Carolina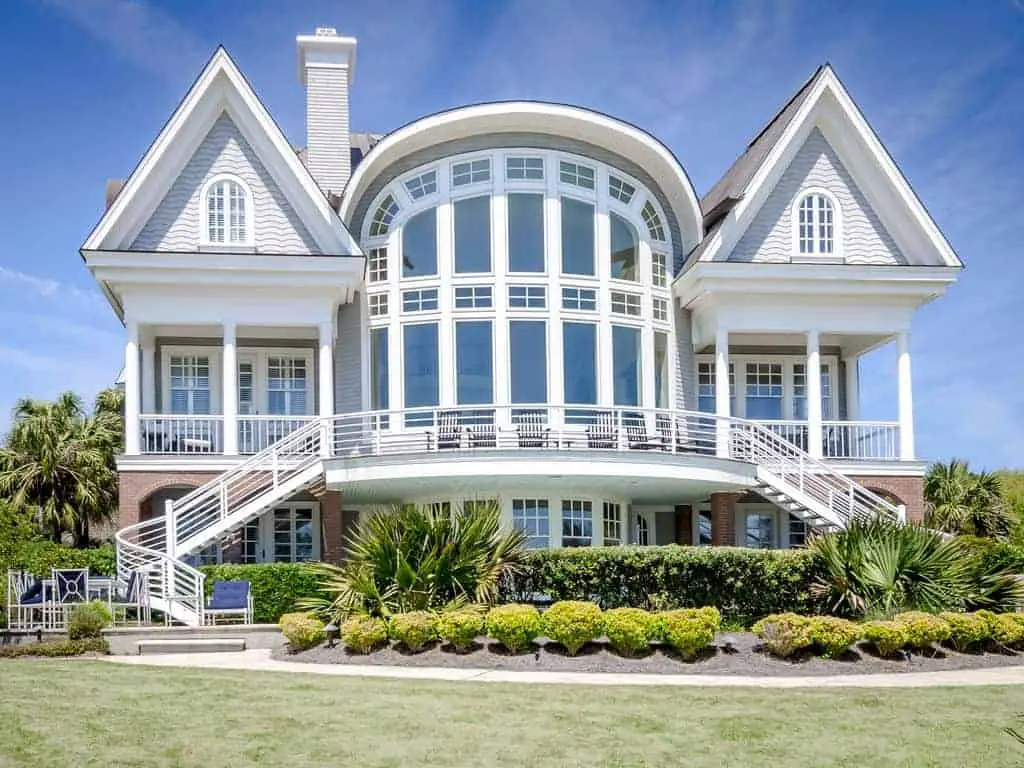 Vanderhorst Plantation, Kiawah Island – I wonder how many windows are in this home? Whatever the number, it's perfect. This light filled home is huge (9,500 s.f.) and sleeps eighteen people with seven bedrooms.
Mexico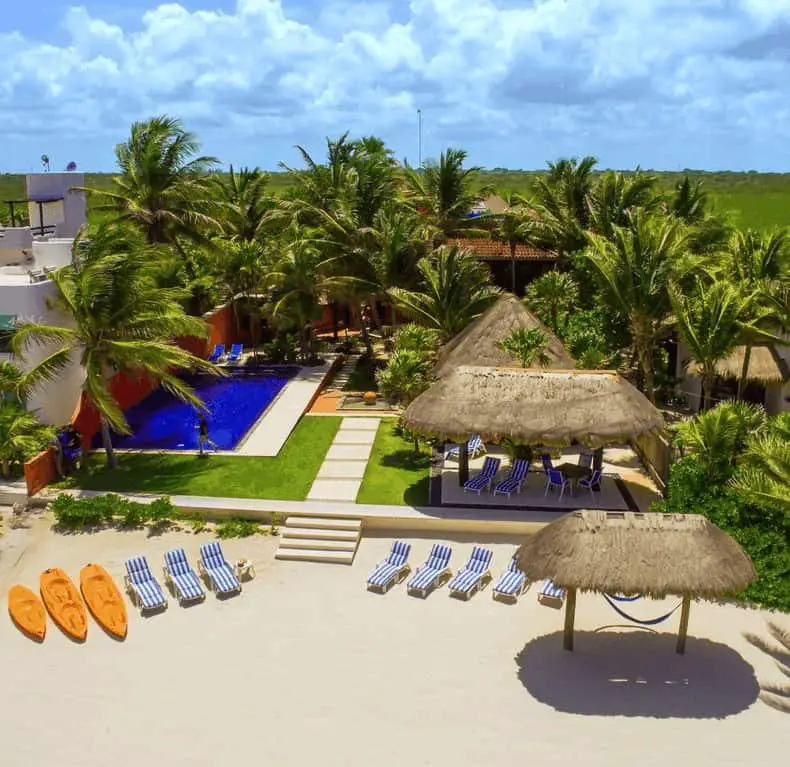 Tulum, Quintana Roo – Not only is this home drop-dead gorgeous, it comes with a personal chef. What more could you ask for? The vivid colors, thatched roofs and ceilings, and the overall resort vibe make it perfect.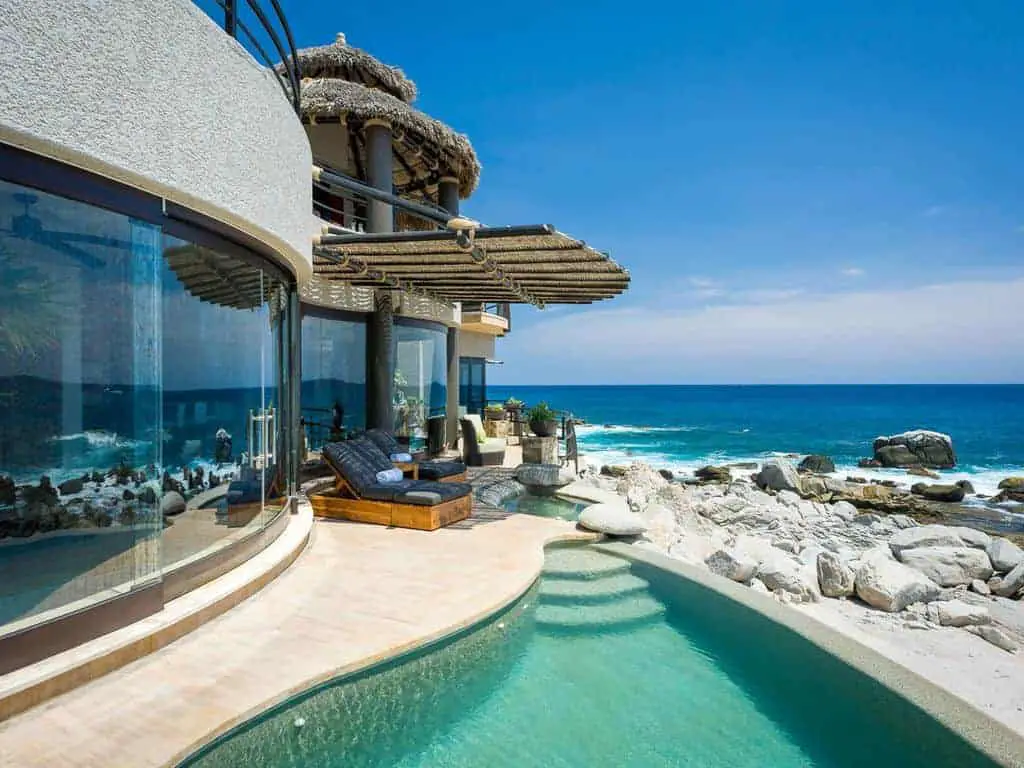 Cabo San Lucas – Curves makes this home really unique. I don't think I've seen curved glass that is part of a sliding door system before. Can you imagine spending your days in this pool right next to the ocean? Heaven.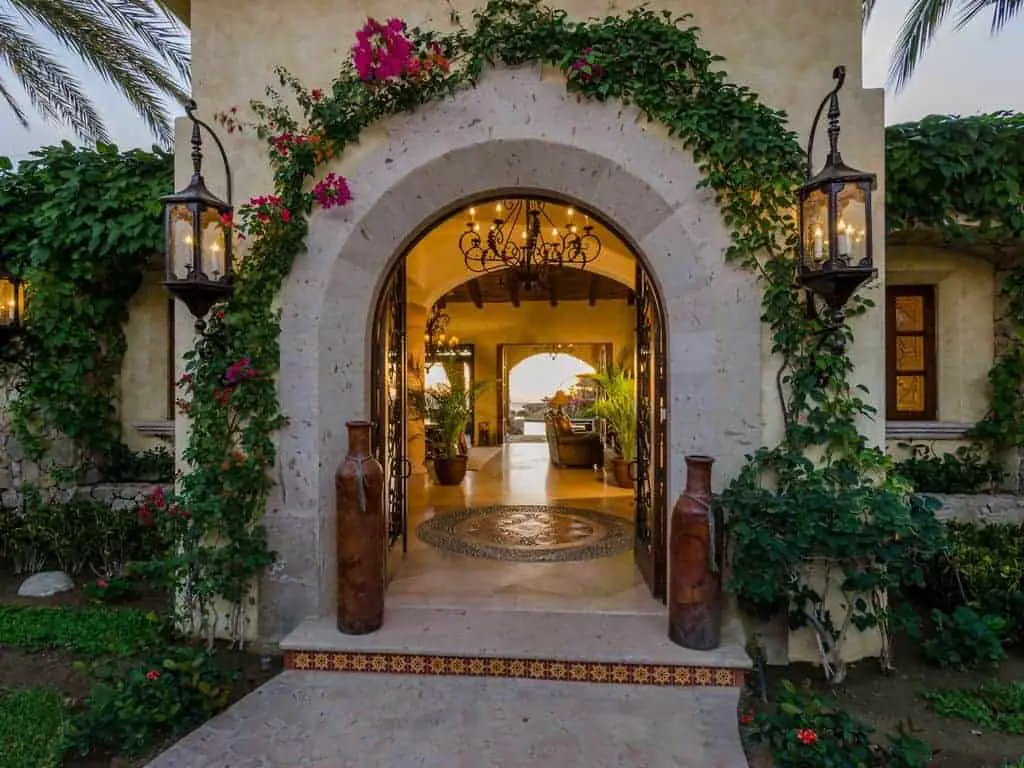 Cabo San Lucas – The designers of this home paid a lot of attention to the details and adding character – from the stone motor court, to the ivy covered exterior walls, the Spanish tiles, exposed wooden beams, and even the clavos on the kitchen cabinet doors. The mosaic tile pool is amazing!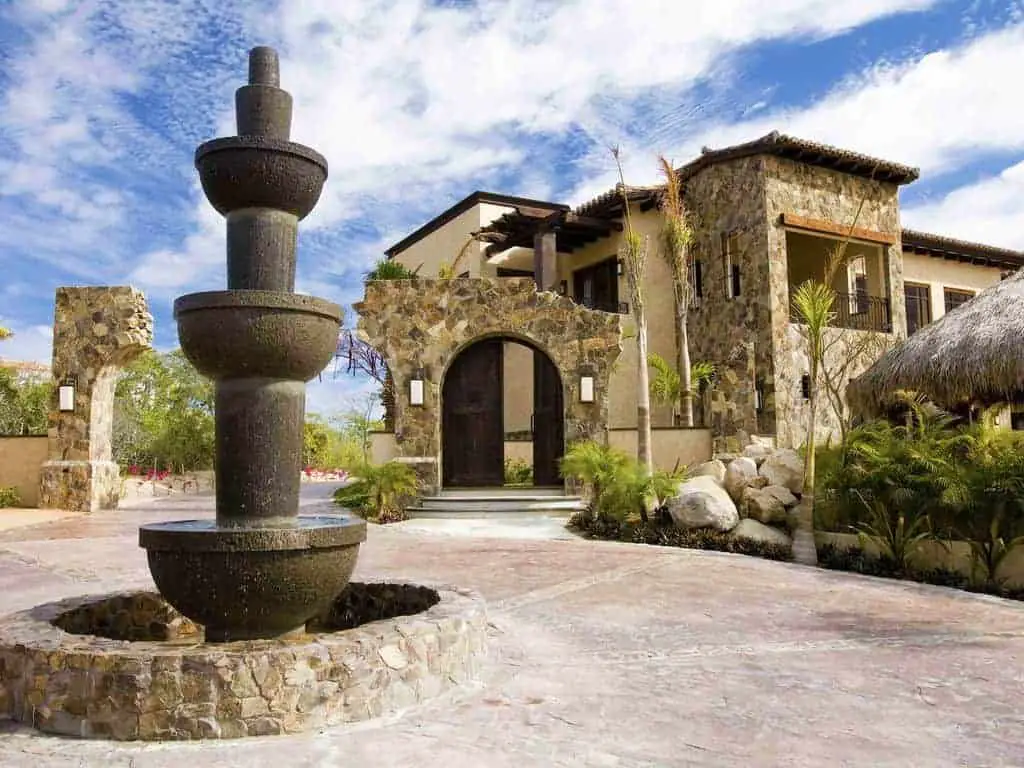 San Jose del Cabo – This home takes full advantage of sliding doors to blur the line between indoor and outdoor living. It also has a gourmet kitchen AND room service! Don't forget the infinity edge pool with swim-up bar and shallow beach entry.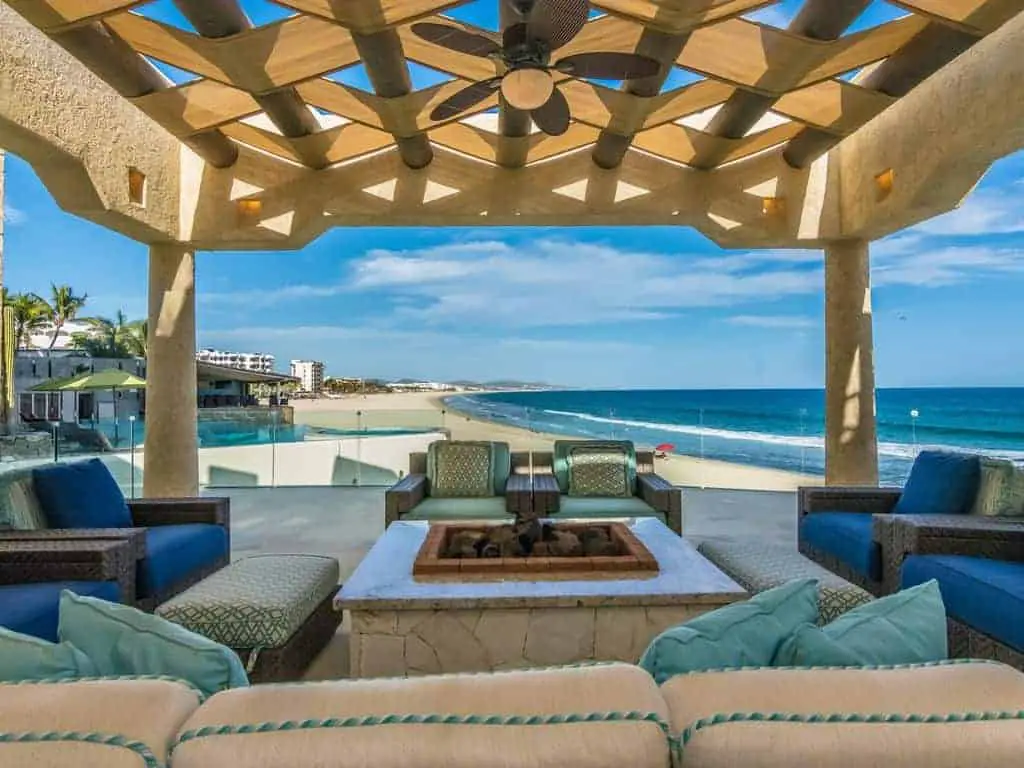 San Jose del Cabo – How much time do you think you would spend on this covered patio? I love the pattern of the woven sunshade fabric with the log beams. The home has been recently remodeled and it shows – it's bright and fresh. Lots of beautiful outdoor living spaces and you're right on the beach.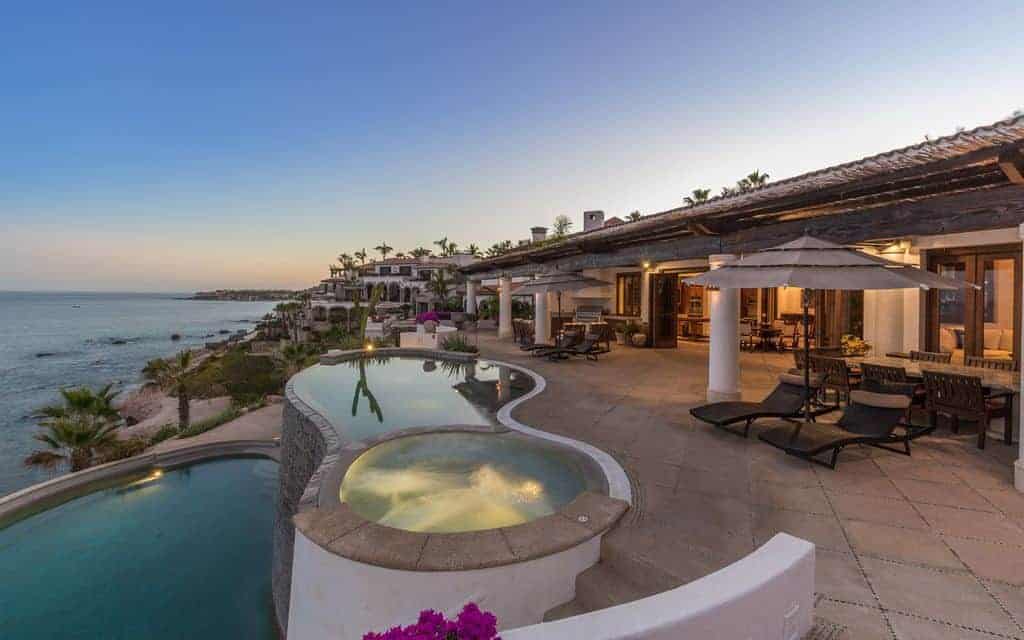 San Jose del Cabo – I love how everything in this home is oriented towards the view and the outdoor living areas – which are both amazing! You can't go wrong with five bedroom suites and two infinity pools. Yep, two pools!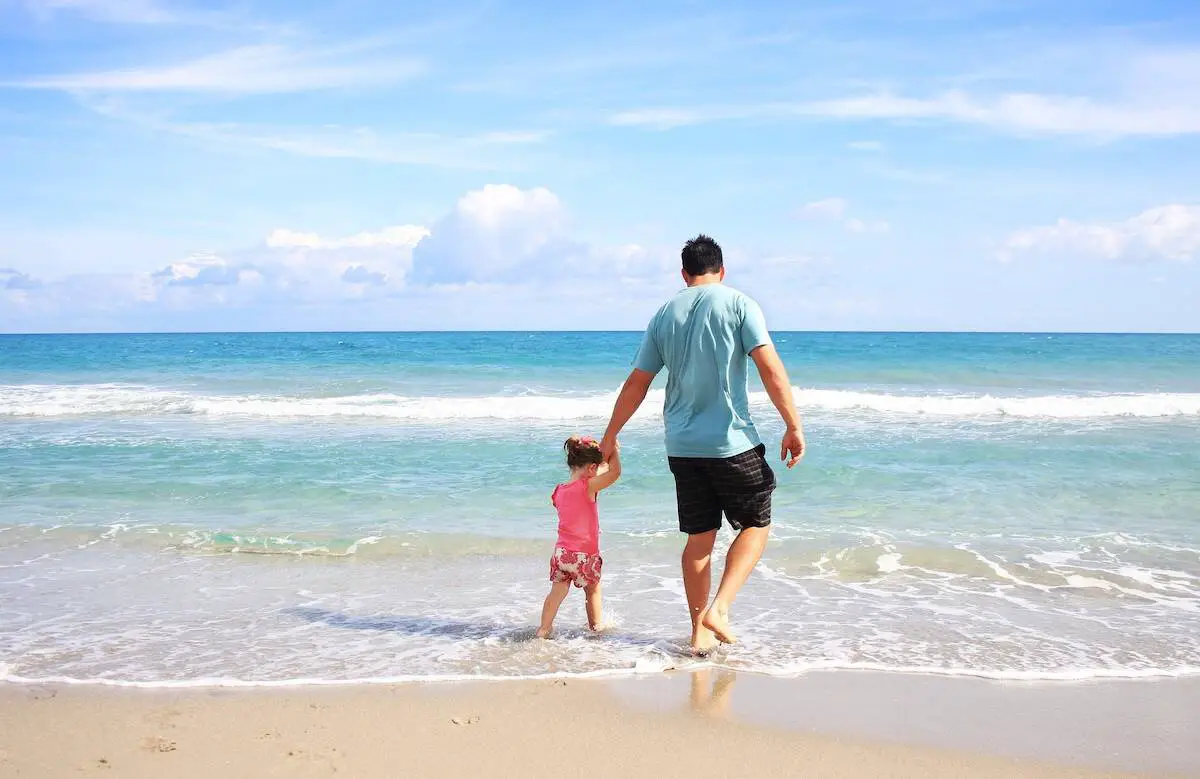 That wraps up my beach house vacation rentals list. The problem with making a list like this is that every home is better than the last. I could never make up my mind which one was my favorite. But, oh, what a problem!
If you're looking for a cold weather vacation instead, check out my post on 15 Amazing Ski Vacation Home Rentals.
Be sure to pin this for later!