I'm always on the lookout for family vacation ideas – fun things to see and do, or great places to visit. When the kids were little, we'd all pile into one hotel room or a suite on our vacations. But, once they got bigger it was just about impossible for us to stay in one room. Luckily, we found the perfect solution: vacation home rentals. Would you rather stay in a generic hotel room or a home like this?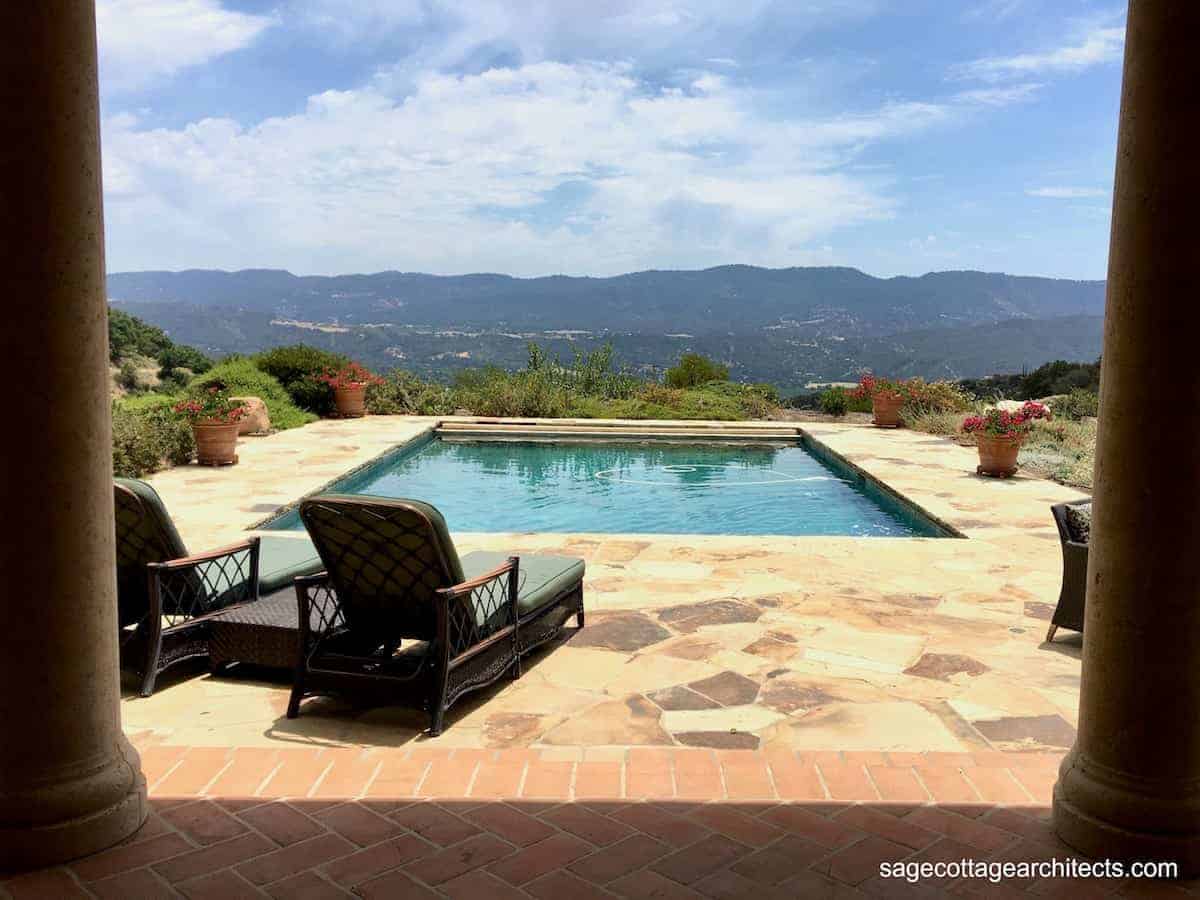 Ojai, California
Family Vacation Ideas – Hotels
While hotels are great for short stays, they are not so great for an extended period. Especially a family vacation with toddlers. As a parent, you inevitably remember those news stories about the cleanliness of hotel rooms. Meanwhile, your toddler is licking all the drawer handles. Eww.
Top 10 Problems with a Hotel Room
Family vacations are great, but staying in a hotel room is usually less than perfect. Here are my top ten hotel complaints:
Occupancy – Most hotels place a limit of four guests in a hotel room. If your family is larger than four, then it can be harder to find a hotel room. Sure, you can always say you only have four guests, and squeeze in, especially when the kids are little. But as they get bigger, nobody wants to sleep three to a bed. Especially mom and dad.
Cost – If you can't fit in one room or find a suite, then you have to rent a second room. The hotel bill just doubled. Ouch.
Entertainment – There's not a lot for families to do in a hotel room. Which is usually OK because you don't plan on spending much time there. But if your plans change due to the weather, then you're stuck in the room. If you have littles, there's only so much time they can spend watching TV or jumping on the beds.
Noise – Whether it's the drunk couple arguing in the hallway, the screaming toddler next door, early risers that slam doors, or your own kids, hotels are not quiet.
Bathrooms – Four people, one bathroom. Do I need to say more?
Privacy – While we're on the subject of one bathroom, you have zero privacy in a hotel room. Getting out the door in the morning can take twice as long.
Night owls and early birds – In a hotel room, everyone has to compromise on going to bed and waking up. Some handle it well. Some, not so much.
Swimming pool – Hotel pools can get crowded and loud really fast. Especially if you're there when a traveling sports team rolls in.
Space – At an average 325 s.f., hotel rooms are small.
Food – Staying in a hotel requires you to eat out for every meal. It can get very expensive, very quickly. If you follow a plant based diet or other alternative diet, eating while you travel can be difficult. It's getting better, but most restaurants don't have a lot of options.
Family Vacation Ideas – The Alternative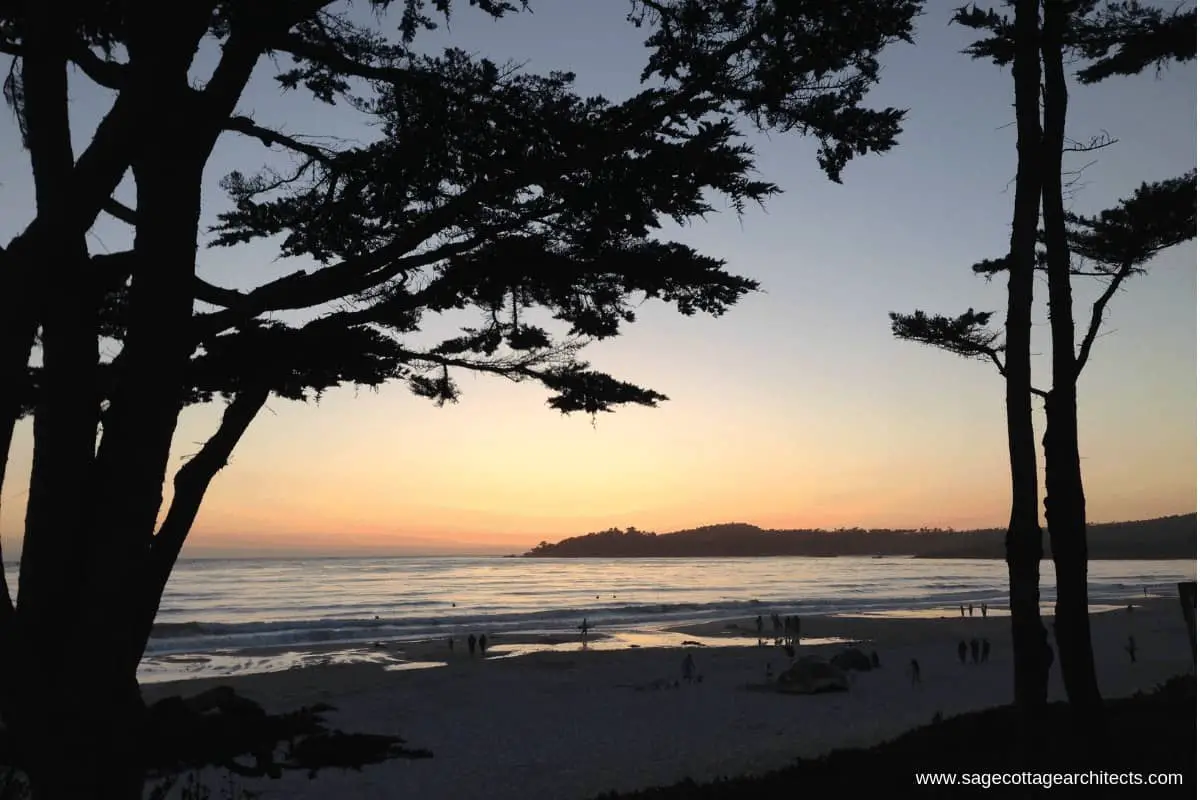 Carmel by the Sea, California
In 2014 we took a two week family vacation to California. There were six of us, and we were well aware of all the problems with hotels that I listed above. We knew staying in a hotel would be not be ideal. Plus, it would be really expensive.
We were looking for some interesting family vacation ideas, and came across a home rental site. In the past, we had stayed in a vacation home and a condo at Disney's Old Key West. So, we thought this could be the perfect solution for this trip.
We pieced together a plan using mostly vacation home rentals through HomeAway, Vrbo, and Airbnb. Plus a few nights in hotels. Since we had never used any of these services, we were a little cautious. Those concerns were completely unnecessary.
We had such a good experience with HomeAway and Vrbo that we have stayed in five other homes across the country using their site. Checking out available homes is one of the first steps in our vacation planning.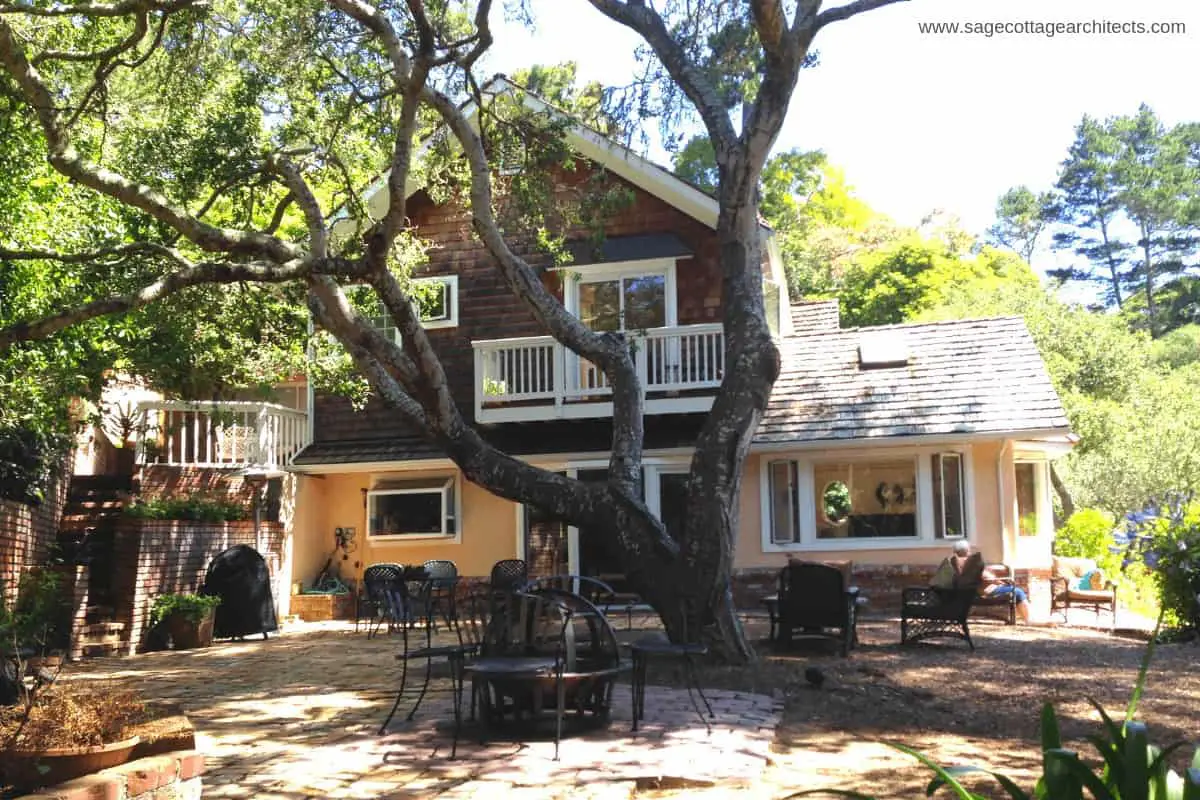 Carmel by the Sea, California
We stayed at this house in Carmel, and can I just say, "Wow!" While it solved almost all the hotel problems on my list (it didn't have a pool, which was absolutely fine), the best part was the lasting memories. We got to know the neighborhood and town by walking everywhere, and learned what a truly magical place Carmel is.
I will readily admit that staying in these houses can be expensive. But, if we compare the cost of two hotel rooms plus eating out, to the cost of renting a vacation home and grocery shopping, the difference is not as big as you would think. And you can find home rentals in all cost categories from budget to luxury.
Be sure to check out our top architect-approved vacation home picks for your next beach vacation or ski trip. There are some really cool houses out there!
Family Vacation Ideas – Create a Base camp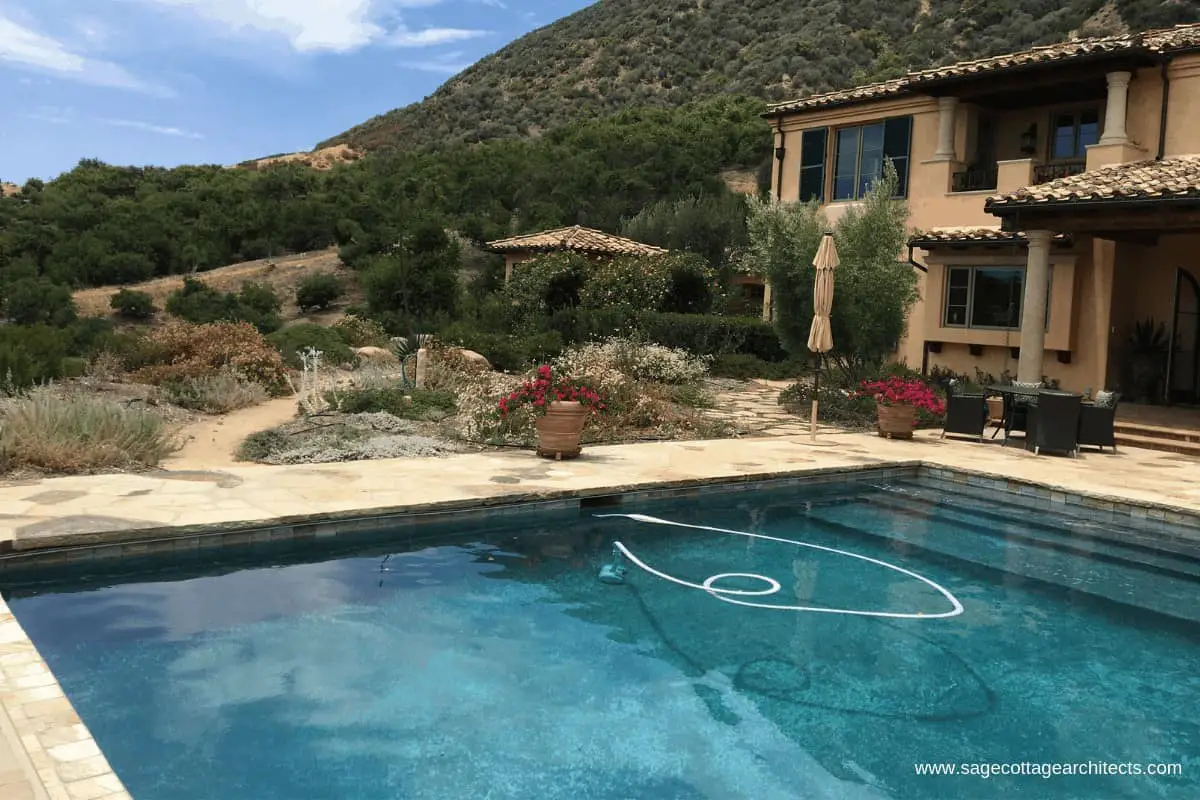 Ojai, California
One strategy that has worked really well for us is to choose a house and use it as a base camp. We pick a central location, stay there for about a week, and do something different every day.
Our usual system didn't work for this house in Ojai. We were so in love with the house and the view, that we only left one afternoon and that was to go to the beach. Honestly, we could have stayed permanently. We even considered changing our plans in order to stay longer.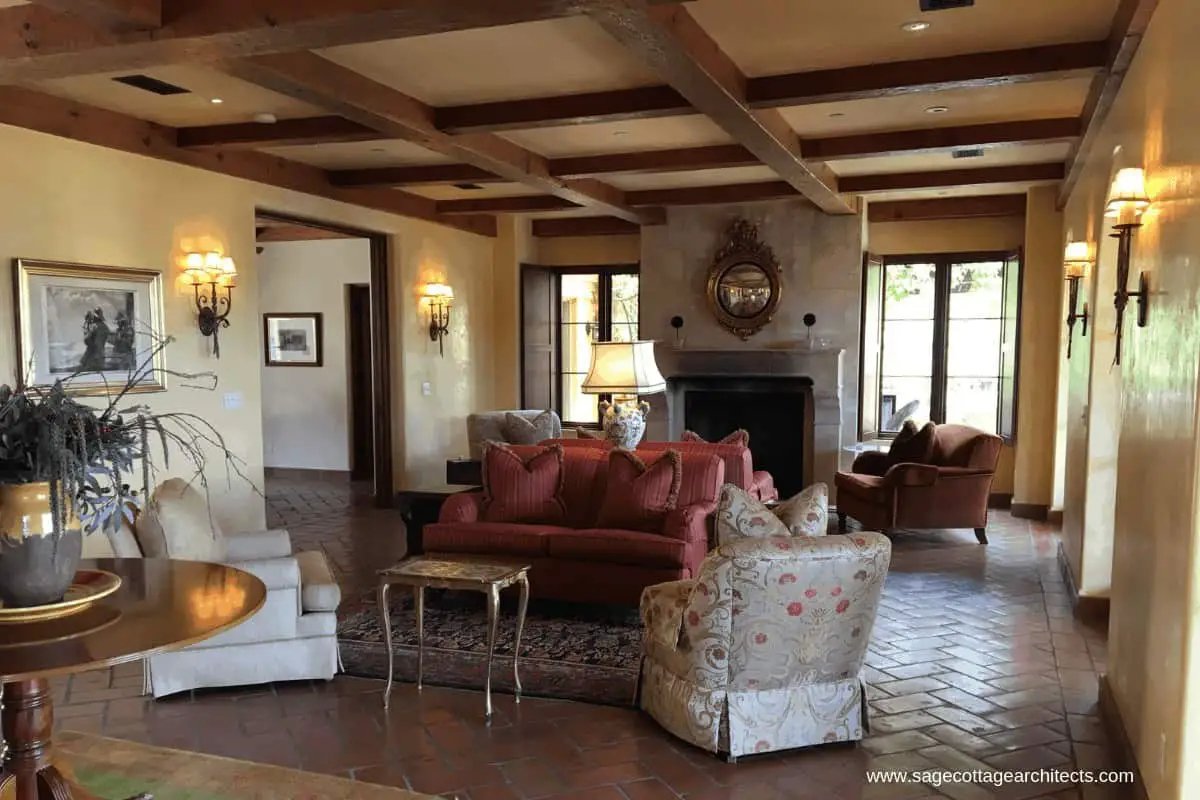 Ojai, California
I'm a huge fan of staying in vacation homes, to say the least. It is one of the most unique family vacation ideas we've had.  Not only do you skip all the problems of a hotel, you get to stay in some really cool houses. That makes the architect part of me very happy!
The next time you're trying to come up with family vacation ideas, whether it's Disney World or Paris, look into HomeAway and Vrbo instead of a hotel. You might be surprised at what you find!
Pin this for later!