You know that old saying about the cobbler's children and their shoes? Today's post is about the cobbler's mom and her vinyl replacement windows.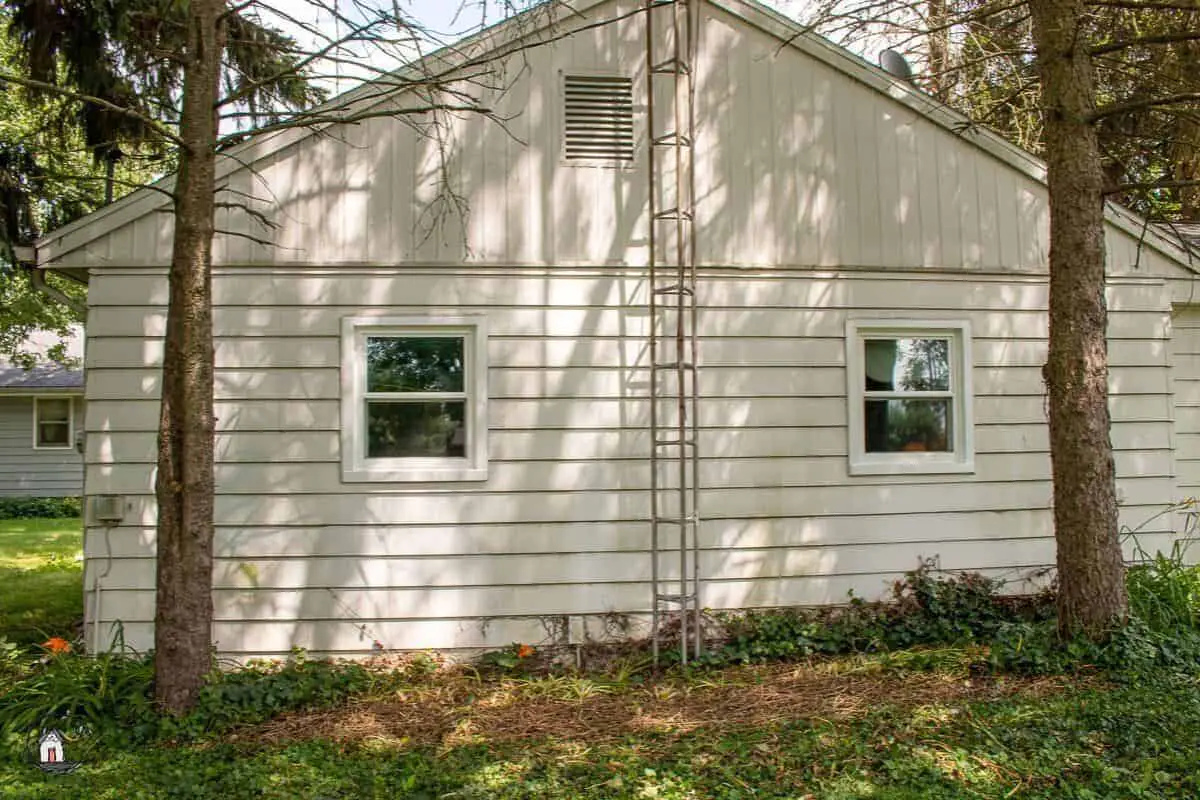 Last fall, we helped my mom with some outside chores – painting, tree trimming, fixing the garage door, and other little odd jobs. Her house is surrounded by several really tall pine trees that are at least 60 years old.
As we worked, I thought that we should have the trees professionally removed for her. (If you haven't priced it, tree removal is expensive!) DH thought we should replace the garage door that is from the early 70's. When given the choice of trees or garage door, Mom surprised us both, and said she wanted two new windows.
So, I started doing some research into replacement windows. Then our roof leaked, which led to the discovery of mold in the attic (eww! ewww! eww!), and a whole bunch of other little projects. Once I had the attic mold removed, the bathroom exhaust fan vented correctly, and a new roof ridge vent, it was time to start on Mom's windows. The joys of home ownership. Sheesh.
Existing Windows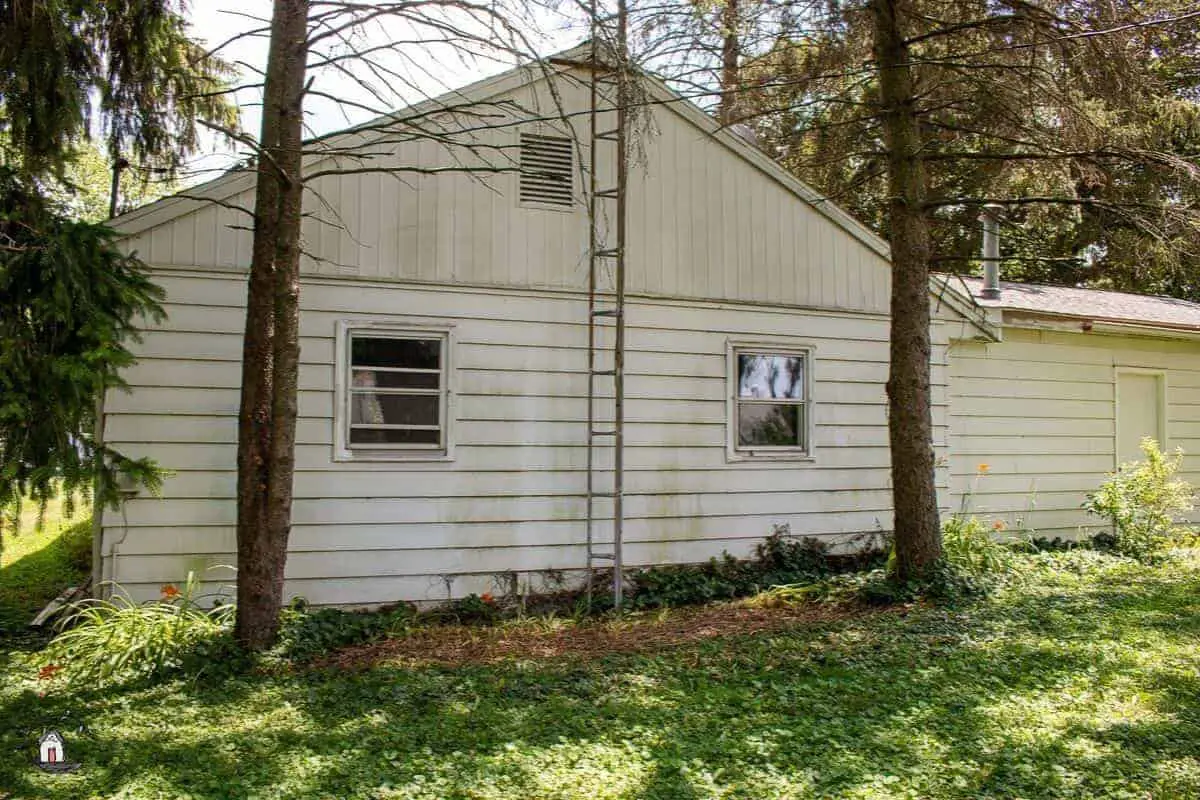 The existing windows weren't that great to start with. Installed in 1973, they were cheap (Mom's words!), single paned units, that were drafty and leaked. They had storm windows that needed to be put up and taken down with the seasons. All in all, they were in pretty bad shape, and needed to go.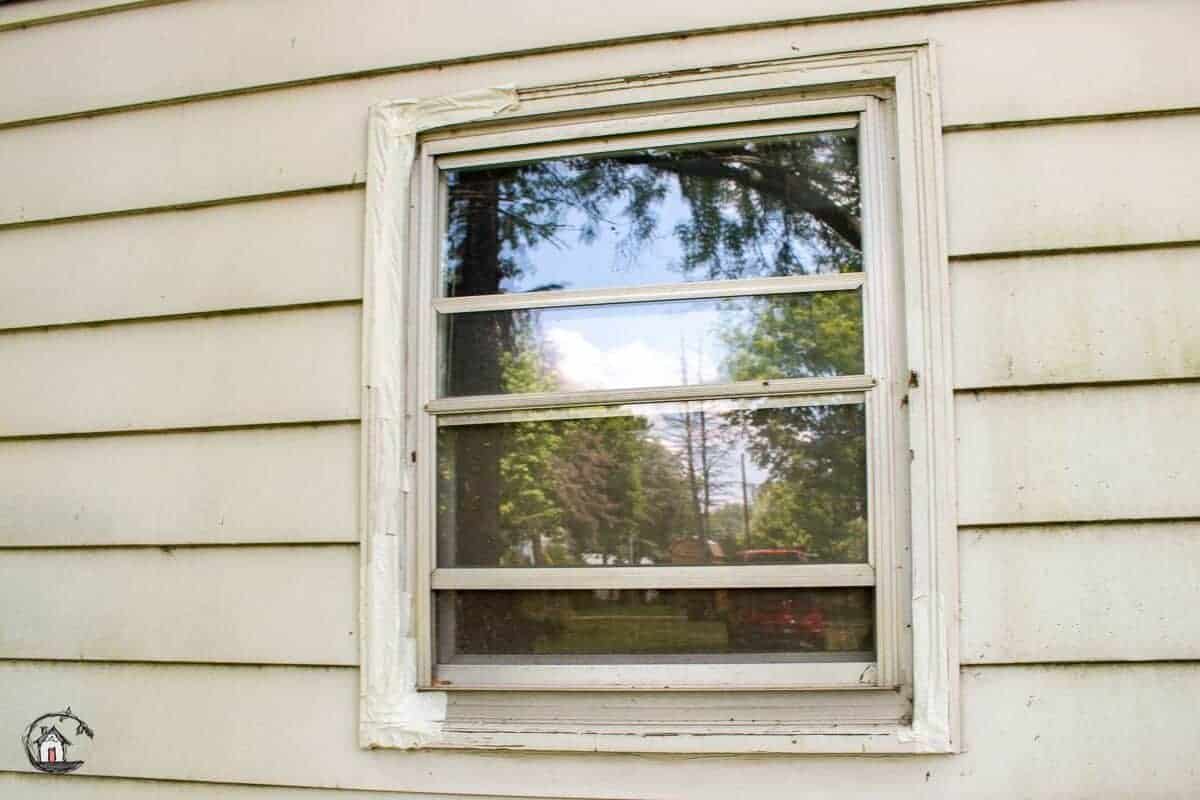 (Yes, we are family that firmly believes in the power of duct tape! #ducttapefixeseverything)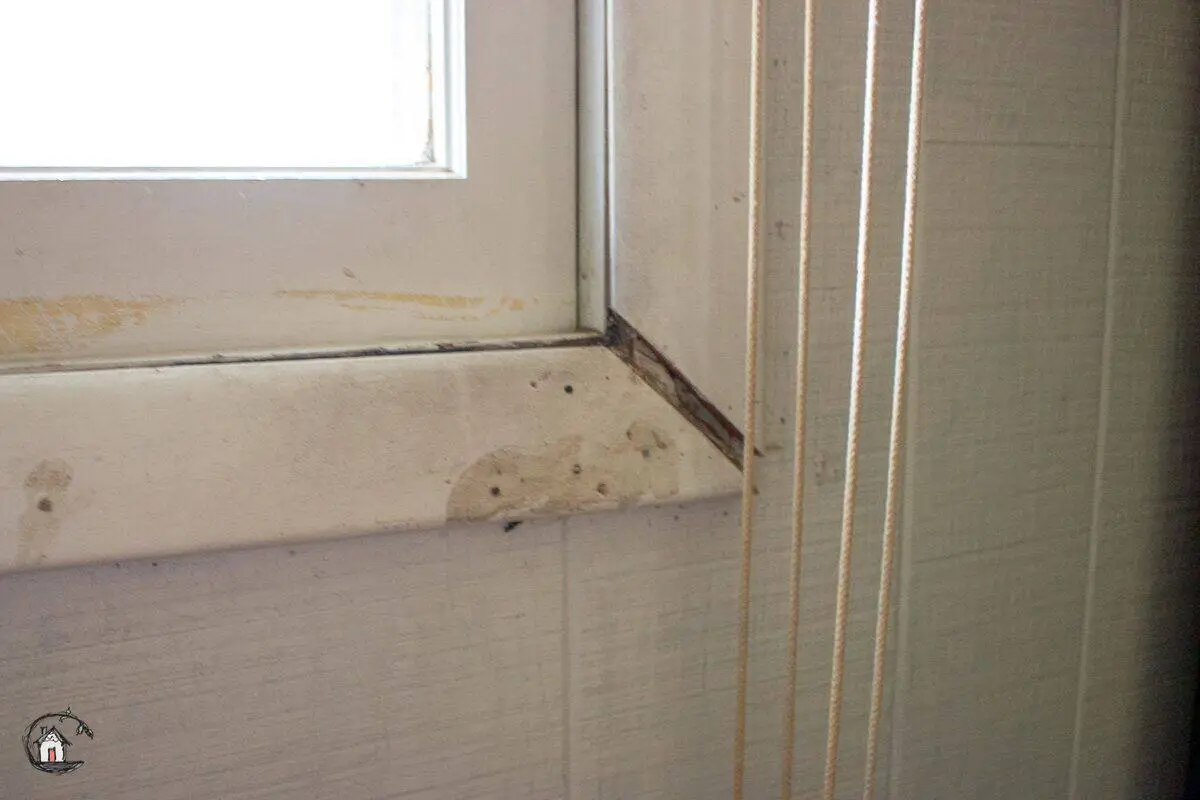 The inside trim was also looking pretty rough after all these years.
Vinyl Replacement Windows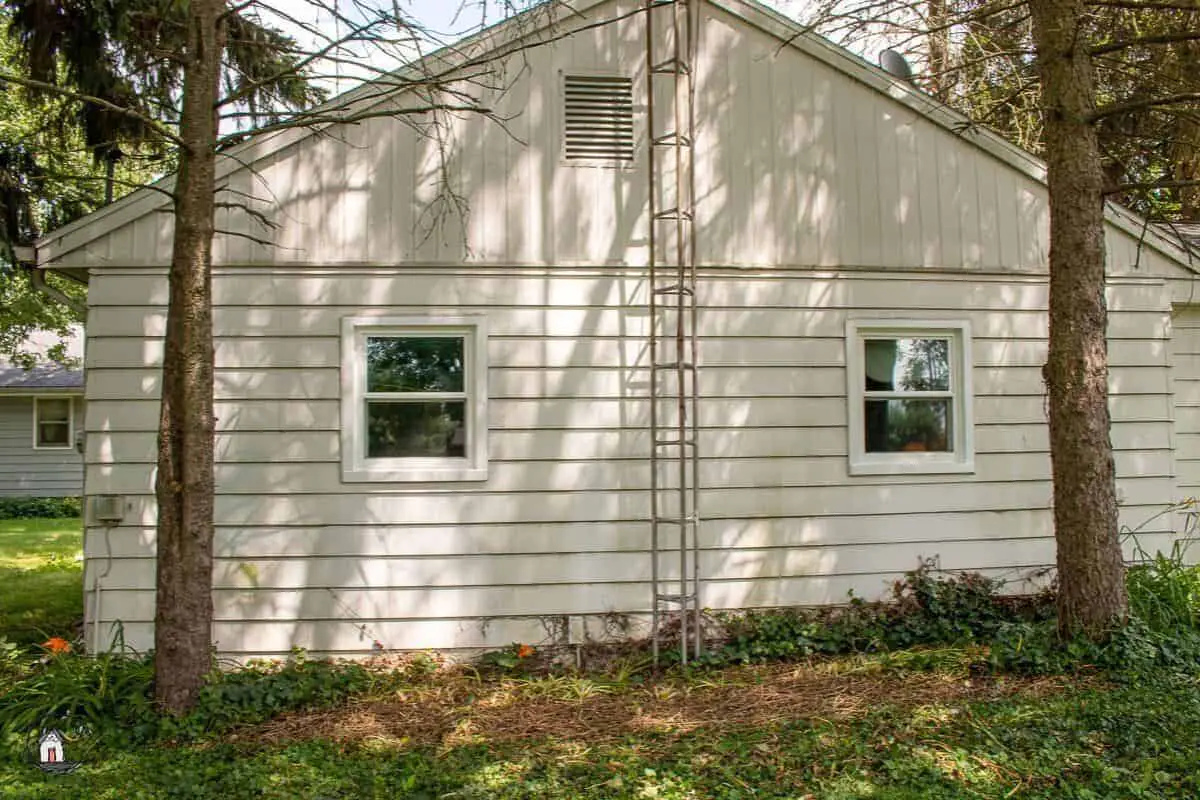 The first decision that we needed to make was the window frame material. The house has a few older wood framed windows, but the majority are the original aluminum framed units from the 60's. While not great, especially as far as energy efficiency, they are in good condition and don't leak.
Since Mom didn't want to replace all the windows, and wanted to keep the budget low, we decided to use vinyl replacement windows.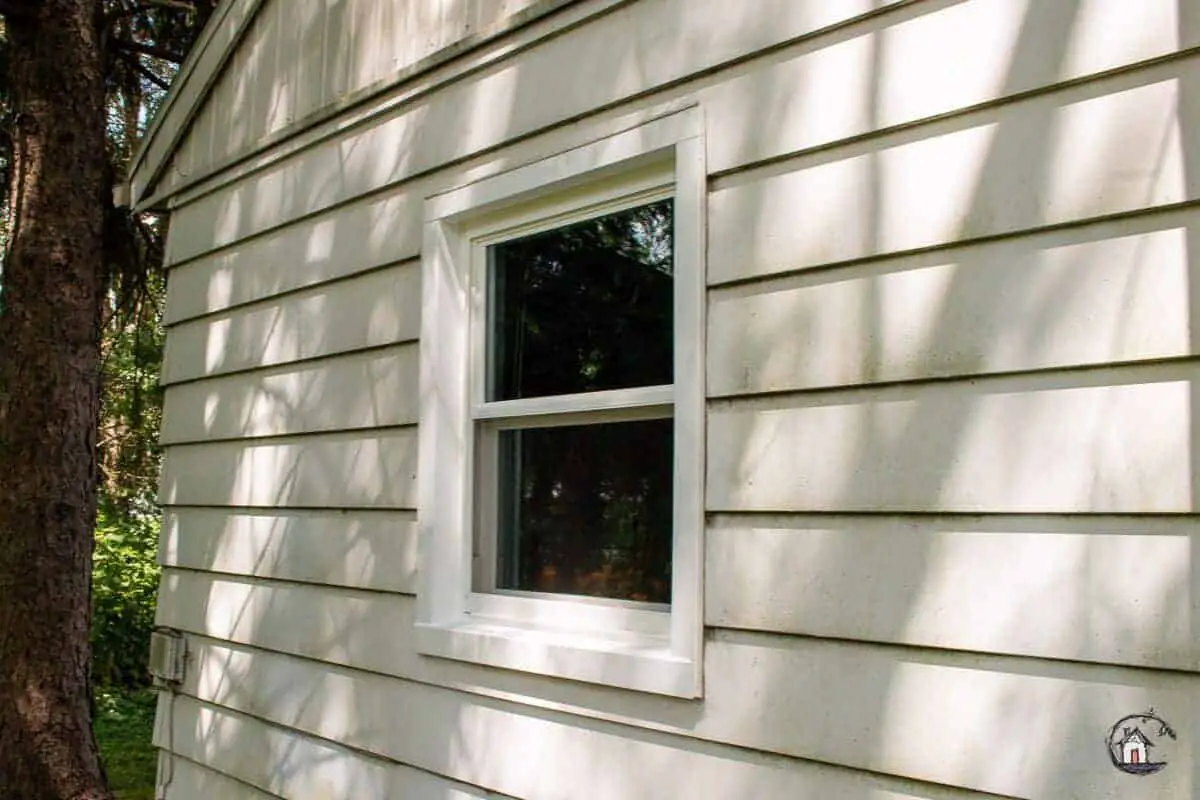 At first, we looked at buying a couple vinyl replacement windows from one of the big box stores and then hiring someone to install them. My biggest concern was finding a stock window that fit the existing openings.
I've fallen victim to Murphy's Law in home projects way too many times, so I was pretty sure we would not be able to find the right sized windows. Most likely, we would have to buy a stock window and have the installer adjust the opening to fit the new unit.
Since we knew the windows leaked, I was also worried about what we would find when we took them out. I felt like we were about to open a big old can of worms.
After a little more research and reading installer reviews, I called the local Window World office. I really liked that, for one price, everything would be taken care of. New custom-made vinyl replacement windows, new interior and exterior trim, any existing damage repaired, disposal, and cleanup would all be handled.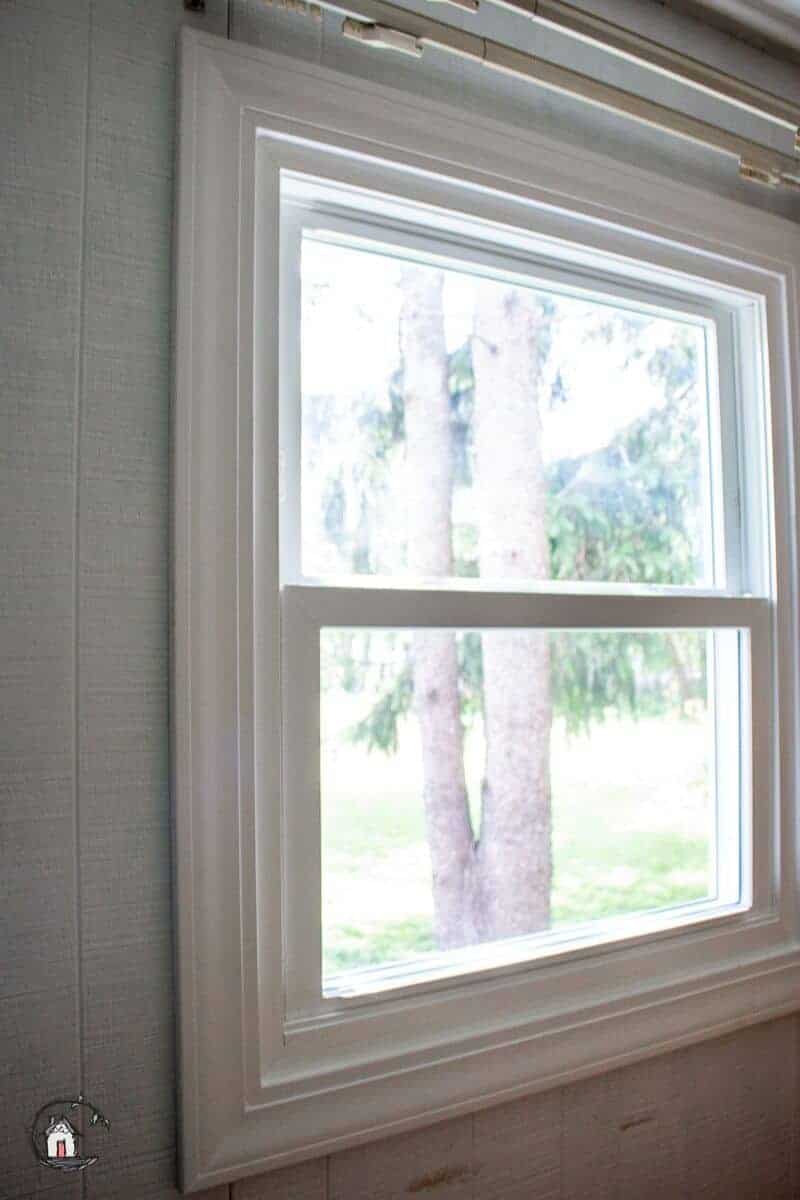 In one afternoon, Window World removed the old windows, installed the new units, installed new trim inside and out, disposed of the old materials, cleaned the area, and even re-hung the curtain rods. That was one of the easiest projects I've ever done!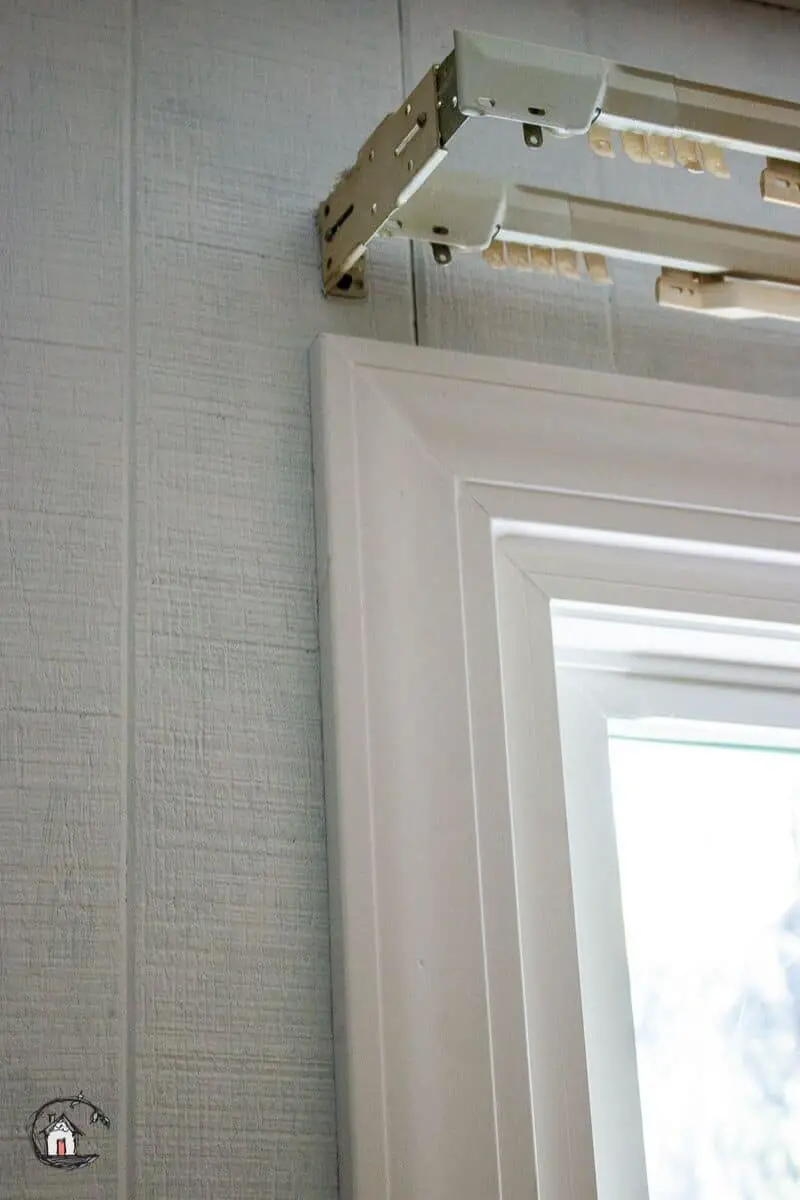 Vinyl Replacement Windows -Specs
We chose Window World's 4000 Series Double Hung All-Weld Vinyl Replacement Windows. We really didn't need anything fancy for these two windows. Anything with dual glazing was going to be a hundred times better than the old windows.
We did upgrade to their High Performance SolarZone glass that has a "Low-e coating, argon enhancement, and Duralite warm-edge spacer system". It had both a lower U-factor (the rate of heat transfer – the lower the number the better) and  Solar Heat Gain Coefficient (how well solar heat is blocked from coming in – again, the lower the number the better). The windows face west, so hopefully this will help as well.
Vinyl Replacement Windows – Features
In addition to the energy efficiency improvements, there are a couple of really nice features for Mom. First would be the ease of moving the individual panes. Before, only the lower sash moved and she had to prop it open with a piece of wood. Now, both sashes can be raised or lowered, and stay right where you put them. I was really surprised at how easily they moved.
Like most modern windows, both sashes can be tilted in for easy cleaning. They also have a sliding half screen that allows a clear view through one sash while keeping the bugs out of the open one. Plus, she doesn't have to deal with storm windows any more.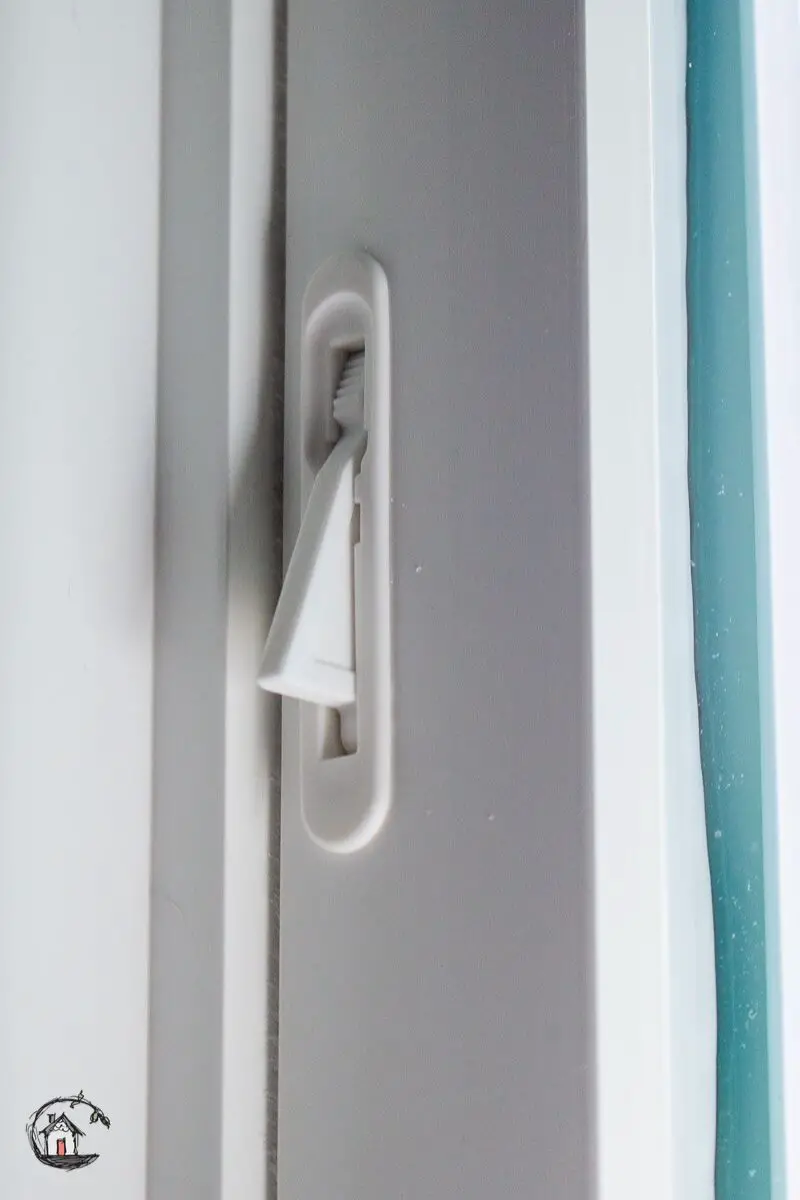 Finally, the windows have a vent latch that securely locks the window in an open position. This is perfect for nights when you want to sleep with the windows open, and not worry about safety.
How long do vinyl replacement windows last?
You'll probably see all kinds of lifespan numbers for vinyl windows around the internet. Twenty years seems to be about the normal quote. Although some claim as long as 40. A more realistic expectation is probably 10-15 years. It's really going to depend on the original quality, the exposure, and maintenance.
I'm curious to see how these vinyl replacement windows fare in a cold Midwest winter. Not that am I in a rush to actually see winter! The Arctic Circle can keep its Polar Vortex, thank-you-very-much.
Pin this for later: