If you're looking to decorate your home with the 2021 color of the year, then you're in for a real treat. Benjamin Moore has done it again and this time selected a color that will offer versatility, balance, and natural harmony to any room. A little bit of paint can change dated to modern, boring to interesting and blah to wow.
And paint is an affordable DIY project that anyone can do!
Keep reading to find out my top three tips for decorating with this deeply soothing color.
What is the 2021 Color of the Year?
The chosen color of the year for 2021 is the Aegean Teal (2136-40). Technically, this is one of the many colors chosen for the 2021 color palette; however, this color is best seen as the focal point that pulls all the other colors together.
As a little back story, the color of the year and its palette are carefully selected after a yearlong exploration using a variety of influences from around the world. Think culture, art, fashion, design, and even environmental masterpieces coming together to create a long-lasting appeal. From the overall palette, there is always one special hue that stands out and that is the Aegean Teal from Benjamin Moore.
3 Tips for Decorating with the 2021 Color of the Year
So, you're looking to update your home to include this modern-day tone? I have you covered!
These tips seem basic, but they will help you focus your efforts and provide a pop of color to any room of the house.
Select a room.
With a beautiful color like the Aegean Teal, you may be tempted to redo your entire room. But to be safe, start with selecting a room to play with. This can be your bedroom, the bathroom, or even the guest bedroom. Once you've selected a room…
Decide how much of the color you'd like to incorporate.
You may want to start with an accent wall or go for bringing the color out by painting the cabinets and shelving units. Regardless of which route you take, always remember that you can add more; however, doing a reverse and taking away could get a little overwhelming.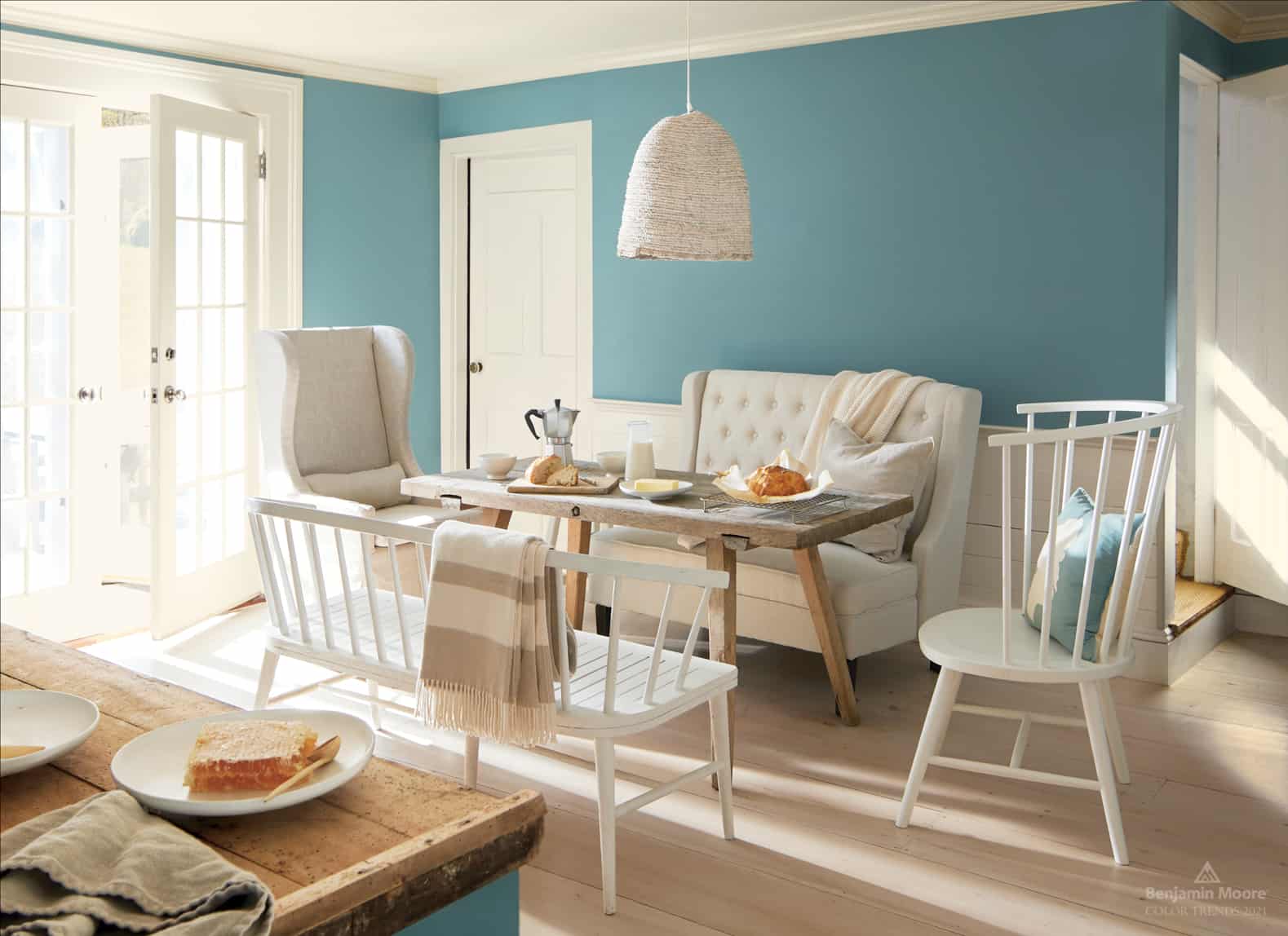 Not just for interiors.
The 2021 color of the year is not just for the inside of your home though. Used selectively, it can make a great exterior accent for a home with a very neutral or monochromatic color palette.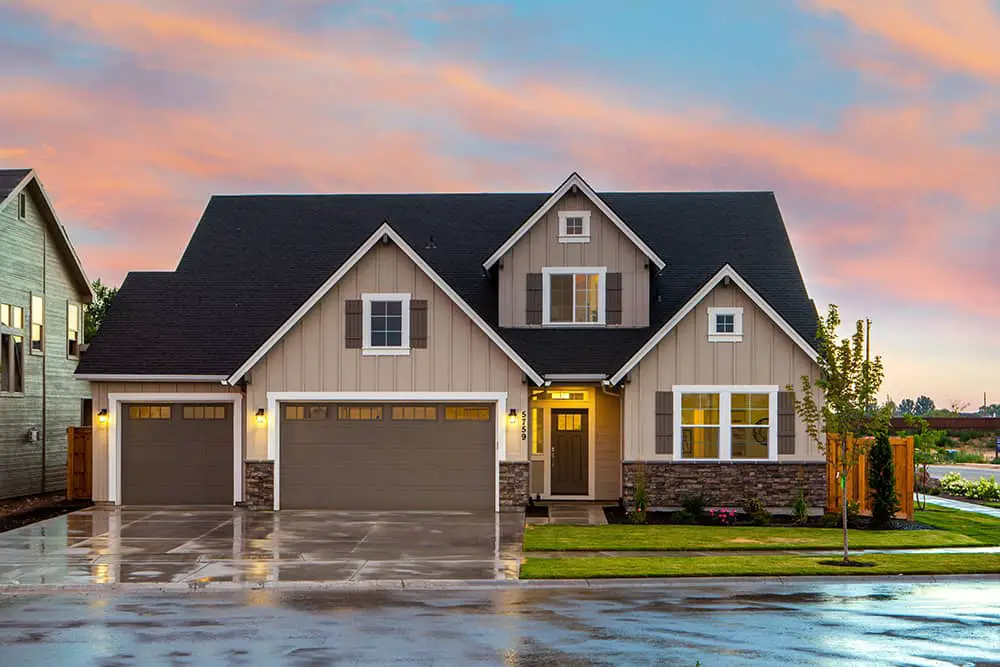 Consider a front door makeover with Aegean Teal. It really makes this front door the focal point and provides for a more welcoming entryway.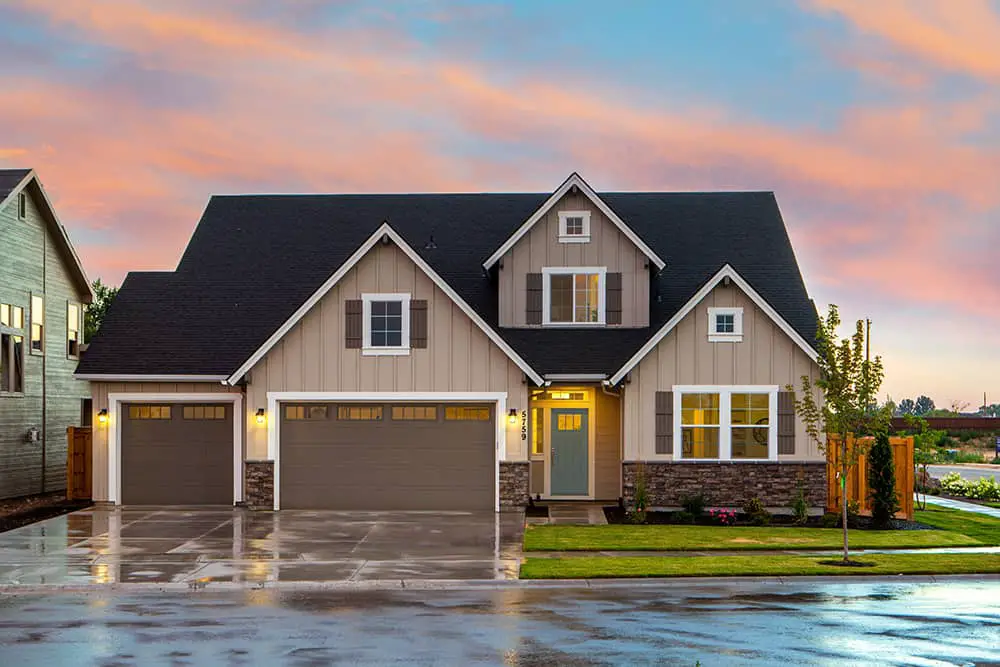 Or, if you aren't brave enough to commit to painting your door, try exterior accents like planters or garden flags to try out the color in front of your home before making your final decision.
Consider pieces that add accent to the color.
This is where pulling from other colors on the 2021 palette will come in handy. With the soft hues of the remaining colors, you may already have these colors floating around your home. The following colors pair perfectly with the Aegean Teal:
Amazon Soil (2115-30)

Atrium White (OC-145)

Kingsport Gray (HC-86)

Potters Clay (1221)
Choose pieces such as tables, vases, wall art, and throw pillows to help accent the main color.
Conclusion
When it comes to incorporating the color of the year into your home, the possibilities are almost endless. Use my tried and true tips to update any space in your home for a modern, yet relaxed, look.
Learn more about Benjamin Moore's 2021 Color of the Year and the complementary colors by watching the video below.